Your Pre-Wedding Skincare Plan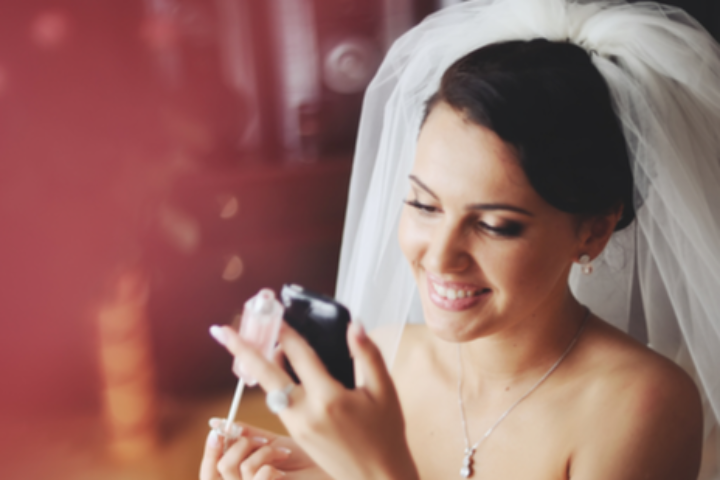 Your wedding day is one of the most significant days of your life. Naturally, you want to look and feel your very best. You have picked out the perfect dress, the perfect venue, and the perfect menu. Heck, you've even selected your makeup artist. Now it's time to focus on yourself and your skin. A pre-wedding skincare plan is essential to ensure that your skin is radiant, glowing, and flawless on your special day.
The earlier you start your skincare plan, the better. Ideally, you should start preparing your skin at least six months before your wedding day. This gives you plenty of time to address any skin concerns you may have and to see results from any skincare products or treatments you decide to use.
Here's your ultimate pre-wedding skincare routine to prepare your skin for your big day.
Start Early
The first and most crucial step is to start early. Like wedding planning, your skin is not something that can be fixed overnight. You need to give yourself enough time to address any concerns or issues you may have, whether that be fine lines, blemishes, dryness, or hyperpigmentation.
Ideally, you should start your skincare routine six months before your wedding day. This will give you ample time to try different products and treatments and see what works best for your skin.
Consult a Professional
If you're unsure where to start, have specific skin concerns, or a skin condition, it's a good idea to consult a dermatologist. They can assess your skin type, recommend skincare products and treatments, and help you develop a skincare regimen that's tailored to your specific needs. They can also advise you on what treatments to avoid close to your wedding date, as some treatments may cause temporary redness, puffiness, flakiness, or breakouts.
Cleanse, Tone, and Moisturize
The foundation of any skincare routine is cleansing, toning, and moisturizing. These three steps help remove dirt, oil, and impurities from your skin, balance your skin's pH levels, and provide hydration.
Choose a gentle cleanser that's appropriate for your skin type, such as a foaming cleanser for oily skin or a cream cleanser for dry skin. Follow up with a toner that helps remove any remaining impurities and prepares your skin for the next steps. Finally, apply a moisturizer that suits your skin type, such as a lightweight serum for oily skin or a rich cream for dry skin.
Exfoliate Regularly
Exfoliation is the process of removing dead skin cells from the surface of your skin. Regular exfoliation helps improve your skin tone, texture, unclog pores, and stimulate cell turnover, which can help reduce the appearance of fine lines and wrinkles while leaving you with glowing skin. However, be careful not to over-exfoliate, as this can irritate your skin and cause redness or breakouts. Once or twice a week is sufficient for most skin types.
Use Sunscreen
Brides-to-be need to take sun protection very seriously if they want to look youthful and glowy on their wedding day!
Sun damage is one of the leading causes of premature aging and can cause dark spots, fine lines, and wrinkles. Protect your skin from the sun's harmful UV rays by using a broad-spectrum sunscreen with an SPF of 30 or higher every day. Apply it generously to your face, neck, and any other exposed areas of your body.
Treat Specific Concerns
If you have specific skin concerns, such as acne, hyperpigmentation, dark circles, or dryness, incorporate targeted treatments into your skincare routine. Look for products that contain active ingredients that address your specific concern, such as antioxidants and retinol for fine lines, salicylic acid for acne, vitamin C for hyperpigmentation, or hyaluronic acid for dry skin.
Just be careful when using new products. Start using them a few weeks in advance to ensure your skin doesn't react negatively to them. Using them plenty of time ahead will also enhance their effects.
Get Regular Facials
Facials are an excellent way to give your skin a boost and address any specific concerns. Consider getting a professional facial once a month or every other month leading up to your wedding day. Your aesthetician can customize the facial to address your specific concerns, such as hydration, brightening, or deep-cleansing.
You may also want to consider other in-office treatments carried out by professional facialists and derms, such as chemical peels, extractions, and laser therapy, which can help with dullness, acne, fine lines, and pigmentation.
Shop Bridal Skincare Products
From face masks to serums and body scrubs, here are our fave pre-wedding skincare products you can shop today.
Glow Mask
A glossy, gel mask made up of resurfacing glycolic acid and cell-regenerating bakuchiol to brighten up your face and body from the very first application. Apply 2-3 times a week, and get glowier with each use.
Hydrate Serum
A feather-weight, dew-inducing elixir of hyaluronic acid and vitamin B5 to drench skin in long-lasting moisture while plumping out fine lines and wrinkles. Skin looks immediately fresher with Hydrate Serum. For best results, use daily after cleansing.
Smooth Body Scrub
A luxurious exfoliating treatment designed to smooth, brighten, and rejuvenate your skin. This rich formula combines the anti-aging benefits of strawberry and niacinamide to deeply hydrate and firm sagging skin while buffing away rough texture. Whether you suffer from dryness or sagging, this body scrub will leave your skin feeling silky smooth.
Smooth Serum
This plumping, anti-aging serum utilizes the combined benefits of Vitamin C and vegan collagen to deliver fresher, more youthful-looking skin with less visible fine lines. It also helps with dark spots and discoloration.
We hope this at-home pre-wedding skincare routine has made the process of attaining bridal-worthy glow a whole lot easier. Just make sure you stick to these guidelines, and make a habit of using these skincare products to give your skin the TLC it needs to look its very best on your wedding day.
Don't forget to tag us in your Rainbow hauls on Instagram (with the hashtag #rainbowbeauty)