Winter Skincare Tips for Glowing Skin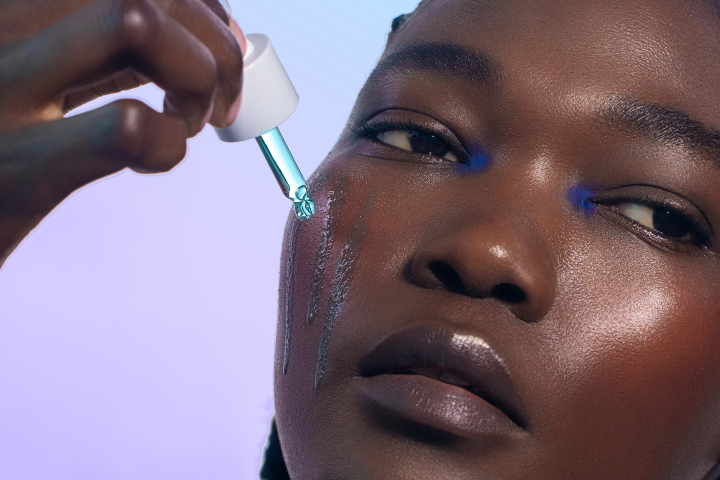 Winter is coming...but is your skin prepared?
Cold weather can wreak havoc on your skin. If you've ever wondered why your skin gets dry, flaky, and red during the winter months, you can blame those chilly temperatures and dips in humidity. 
Fortunately, there are ways you can deal with winter-related dry skin and keep your complexion happy, plump, and luminous throughout the season. Here are our top winter skincare tips for staying dewy and glowing all winter long!
#1: Wash with Lukewarm Water
Hot showers are indeed a luxury. But are they doing our skin any favors? Absolutely not! As much as we love our hot showers, the hot water can strip the skin of its natural oils, leaving it dry and itchy. Some people can even develop eczema from taking overly warm showers, so they're definitely best avoided. 
Keep your skin barrier strong and prevent dryness by taking lukewarm showers instead. Even when it comes to washing your face, keep your water temperature anywhere between cool and lukewarm to save yourself from dry skin.
#2: Switch to an Oily Cleanser
And by oily, we mean a cleanser infused with plant-based oils like coconut oil, jojoba oil, and argan oil, as these help to retain moisture in the skin -- warding off dryness, itchiness, and flaking.
Certain toners and astringents will only make your skin drier. So choose your skincare products wisely -- especially the ones designed to cleanse, as you don't want to over cleanse. That'll just make your situation worse. 
#3: Continue Wearing SPF
If you're not already wearing it every day of your life, start doing it now.
"While there is less UVB around in winter, levels of UVA (or UV-Ageing as it is known in the dermatology world) are still significant enough to age our skin," says consultant dermatologist Dr. Justine Hextall. "I advocate using a sunscreen that specifically has a high UVA rating all year round to protect your skin."
After all, you can't get glowing skin if you've got damaged skin! So, stay protected! 
#4: Exfoliate Regularly
Exfoliating during winter is important because dead skin cells prevent skincare products from fully penetrating your skin. In other words, freshly buffed skin absorbs product better than un-exfoliated skin, leading to enhanced product performance. 
As crucial as moisturizing is in the winter months, slathering on those expensive lotions won't make any difference if they can't penetrate healthy skin to hydrate it.
Try Rainbow's Glow Bundle to get your daily dose of gentle exfoliation. The bundle includes a face mask and serum formulated with resurfacing glycolic acid and antioxidant-packed bakuchiol to buff, brighten, and illuminate your complexion.
#5: Take Care of Your Hands
Sadly, the hands tend to get neglected in winter and yet they show signs of aging faster than anywhere else on the body. 
"Wear gloves if you're cleaning or washing up to protect your hands," says Dr. Ross Perry, medical director of CosmedicsUK. "Frequent washing of hands in winter will also help keep cold and flu germs away, so always use a hand moisturizer afterward."
Moisturising your hands regularly with a nourishing hand cream will keep them healthier and smoother than ever. No more dry winter skin!
#6: Hydrate and Seal
Hydration is key to any winter skincare regimen. Since the skin is particularly vulnerable to dryness throughout the winter months, it's important to switch your routine up a notch by bringing in harder working, more hydrating products. 
In addition to layering on the creams and lotions, embrace using an occlusive product at the end of your night care routine which helps lock in moisture and boosts your skin's repairing process as you snooze.
You can also try using a sleep mask, which is especially designed to meet your skin's demands while you sleep. 
Try Rainbow's Hydrate Bundle to boost your skin's hydration levels. The bundle contains a face mask and serum formulated with powerhouse hydrator hyaluronic acid and elasticity-elevating vitamin B5 to promote plump, dewy, radiant skin.
#7: Drink More Water!
Drinking water plays a huge role in the appearance of your skin. If you're not drinking enough, you'll easily be able to see it in your skin. From dullness to dryness and rough patches, a dehydrated body is dehydrated skin. And no fancy product can change that!
Some people swear that upping their water intake has transformed their skin, with some people noting improved texture, tone, and brightness. It's got to be worth a try!
#8: Choose Your Ingredients Wisely
In the winter, your skincare routine should look a little different to your summer routine or even your fall routine. Between the cold air and the low humidity levels, winter weather can really mess up your skin. Your job is to restore that moisture and prevent it from being lost again. Only then can you maintain healthy, nourished, glowing skin throughout winter.
Regardless of your skin type, always look for cleansers, creams, and serums formulated with humectants and emollients, such as hyaluronic acid, glycerin, olive oil, and shea butter. Ceramides are also helpful at preventing moisture loss. 
If you're dealing with both breakouts and dry skin, you may want to use your acne-fighting products a little less frequently just until your skin gets back to normal again.
#9: Mix an Oil into Your Day Cream
According to the derms, using pure oils on your skin every day can actually damage your skin barrier. They say the best way to use oils is to add them into your daily face creams and lotions. You can also mix them in with your lip balms and creams to inject a little more moisture into your pout, and prevent chapped lips.
Winter can be really destructive to your complexion. By implementing a skincare routine filled with hydrating, nourishing products, you can enjoy a dewy natural radiance all year long.
If you have a skin condition such as eczema, psoriasis, or severely sensitive skin, consult your dermatologist for professional advice. People with these skin conditions suffer even more in the winter months.