Why You Need a Retinol Treatment this Winter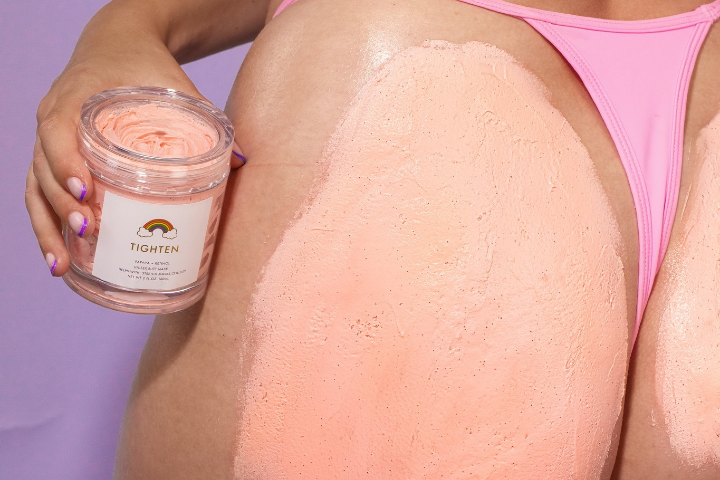 Honestly...there's never a bad time to introduce retinol into your skincare routine. A skincare superstar, retinol helps with a range of skin concerns, including fine lines, wrinkles, acne, hyperpigmentation, and dullness.
While it's commonly known as an anti-aging ingredient, retinol's ability to boost collagen production and speed cell turnover makes it a power player when it comes to treating breakouts, dark spots, and discoloration.
You can definitely benefit from using retinol products in your routine, anytime. According to dermatologists, however, winter is the optimum season to start with a retinol treatment.
Here's why you need a retinol treatment this winter, and the best products to start using this season.
A Quick Recap on Retinol
Retinol is a vitamin A derivative, joining other retinoids such as retinoic acid, tretinoin, retinyl palmitate, and retinaldehyde. It works by stimulating collagen production (as well as preventing its depletion) so that skin stays firm and smooth. Alongside this, retinol encourages cellular turnover, which is helpful in tackling uneven skin tone and breakouts. Retinol also stimulates the production of hyaluronic acid, leaving skin plumper, smoother, and glowier.
Technically, every skin type can benefit from using retinol skincare products. Oily skin, acne-prone skin, and mature skin will benefit the most. Those with dry skin or sensitive skin will need to be careful when using retinol as it can be irritating when used incorrectly.
Fortunately, you'll find many over-the-counter retinol treatments, including cleansers, serums, moisturizers, and eye creams.
Retinol in Winter: The Secret to Dewy Winter Skin
Did you know that the best time to use retinol is in the winter? And there are two reasons why.
First and foremost, retinol makes your skin extra sensitive to UV rays. If you already have sensitive skin, you'll find yourself dealing with a myriad of unpleasant side effects such as dryness, flaking, and possibly even burning. Not only this, it can increase your risk of experiencing hyperpigmentation.
Secondly, almost all forms of vitamin A (including retinol) break down in sunlight. In other words, your fave retinol serums and creams won't work as effectively when exposed to sunlight. Even if you wear sunscreen, retinol products degrade significantly, which is why it's best to use it at night — or in the winter months. Even so, you should be wearing SPF daily!
If you want your skin to glow this season, start incorporating retinol creams, serums, and other formulations into your routine. With less frequent sun exposure, you'll be able to enjoy all the benefits of retinol — without those nasty side effects.
How to Get the Most Out of Your Retinol Treatments
Aside from upping your retinol dose in the winter, there are some other ways to optimize the effects of your retinol products.
Exfoliate for improved absorption. Since exfoliation removes the buildup of dead skin cells on the skin's surface, exfoliating before applying retinol enables it to penetrate deeper — and ultimately, work harder.
Start slow. One of the biggest mistakes people make when using retinol is applying too much or using a too high concentration. And it's these mistakes that lead to redness and irritation. Opt for a topical treatment with a low concentration of retinol. When applying, use only a pea-sized amount for your face and neck.
Pair with hydrating ingredients or products. To counteract any dryness or irritation caused by retinol, pick a retinol product infused with soothing, hydrating ingredients like hyaluronic acid, ceramides, aloe vera, or green tea. Alternatively, pair your retinol products with hydrating lotions and serums to combat dryness.
Avoid mixing with exfoliating acids. To prevent your skin from freaking out this winter, avoid combining retinol with other active exfoliating acids like AHAs and BHAs. It's fine to start off with an exfoliating scrub or cleanser, as long as you wash it off. But don't let these acids sit on the skin if you're using retinol too.
Shop Winter Retinol Treatments
Here's a roundup of our fave winter retinol products.
ILLUMINATE Body Polish
Brighten up your skin this season with our pineapple and retinol-infused salt-based body scrub! This is the go-to in-shower treatment for alleviating dry skin, dullness, and discoloration. It'll also leave you smelling like a tropical dream!
BOOTY Butt Polish
Don't forget to show your booty some love this season. Your sweet cheeks face just as many and more issues as the rest of your body. From butne to cellulite and stretch marks, this resurfacing polish harnesses the firming powers of retinol and antioxidant-rich mixed berries to leave your booty extra juicy. It can also treat dark spots, discoloration, and roughness.
FIRM Boob Mask
Are you boobs showing the first signs of aging (aka, fine lines, hyperpigmentation, sagging)? Pamper your pair with this retinol-powered boob mask. It works by boosting collagen and elastin output to lift, firm, and smooth your tatas while treating pesky blemishes. Oh, and did we mention it smells like sweet freshly picked berries?
TIGHTEN Butt Mask
Treat your tush to this firming butt mask, watch your stretch marks, cellulite, and wobbly parts vanish. With daily use of course! Made with brightening papaya and tightening retinol, Tighten Butt Mask manifests your best butt. Don't worry if you're booty's on the drier side. This formula is enriched with jojoba oil and cocoa butter to help lock in hydration for a dreamy smooth derriere.
The derms are always ranting and raving about the benefits of retinol. There's really never a bad time to start incorporating it into your skincare regimen. That said, if you want to get the best results from your retinol treatments, make sure you use it more in the winter — and stick to applying it in the evenings.
Consult a board-certified dermatologist prior to starting a retinol treatment if you have a skin concern like eczema, rosacea, or extreme sensitivity.