These 3 Exfoliating Masks Will Buff Away Your Skin Complaints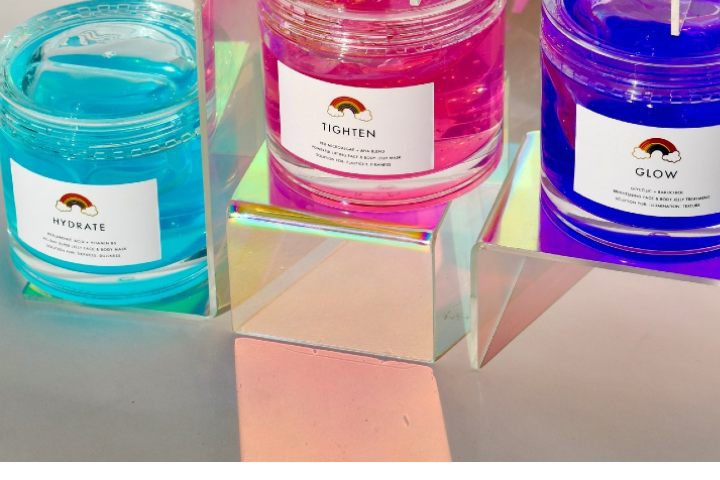 All it takes is one simple step to smooth and brighten your skin: exfoliation. The process of removing the skin's outer layer of dead skin cells, exfoliation plays an important role in your skincare routine, enabling other skincare products to absorb properly and promoting a clear and glowing complexion.
All skin types can benefit from regularly exfoliating their skin. Whether you've got dry skin, sensitive skin, oily skin, or acne-prone skin, exfoliation can help tackle your individual skin concerns.
Fortunately for you, we have three fantastic exfoliating masks to level up your skincare regimen! Scroll down to hear more about the process of exfoliation, what it can do for your skin, and the best exfoliating masks to shop now.
WHAT IS EXFOLIATION?
Exfoliation is a technique that removes dead skin cells from the top layer of your skin. By removing this layer of dead skin and debris off your skin, exfoliation instantly brightens your complexion, and improves skincare product absorption — making them work better.
Besides making skin feel and look smoother and brighter, exfoliation helps to unclog pores, preventing the formation of breakouts and keeping acne under control. It also speeds up cell turnover — a process that slows down as you age — keeping skin smooth and fine line-free.
TYPES OF EXFOLIATION
There are two types of exfoliation: physical and chemical. While they both give the same result, they work in different ways.
Physical exfoliation: A process that involves manually buffing away the buildup of dirt, excess oil, and dead skin cells, using a face scrub, polish, cleansing brush, or washcloth. Abrasive particles or granules such as salt, sugar, ground nut shells or beads are used in scrubs and polishes to manually sweep away dead skin.
According to dermatologists, this form of exfoliation is best used on the body since skin there is thicker and less delicate than the face.
Chemical exfoliation: A process that uses alpha hydroxy acids (AHAs) or beta hydroxy acids (BHAs) to dissolve the glue that holds skin cells together. Some of the most common AHAs include glycolic acid and lactic acid, while salicylic acid is the best known BHA, commonly found in acne-targeting treatments. You will find chemical exfoliants in a range of products, including cleansers, toners, serums, and facial masks.
Dermatologists favor chemical exfoliation more than physical exfoliation since scrubs can cause small tears in the skin. All in all, they recommend using chemical exfoliants for the face and mechanical exfoliation for the body.
HOW OFTEN SHOULD YOU EXFOLIATE?
Less is more when it comes to exfoliation. Avoid overdoing it, otherwise you could end up dealing with more skin concerns such as irritation, dryness, and redness. How often you exfoliate really depends on your skin type.
Sensitive skin: To avoid irritating your skin, it's best to exfoliate using a cleanser or mask with a low percentage glycolic or lactic acid once a week.
Oily/Acne-prone skin: To keep your pores clear of impurities, excess sebum, and dead skin, aim to exfoliate 3-4 times per week. Opt for a BHA-based product two times a week, and an AHA-based product 1-2 times per week.
Normal to combination skin: To keep skin smooth, bright, and healthy, try to exfoliate twice per week using an AHA or BHA-based product.
3 EXFOLIATING FACE MASKS WE LOVE
Exfoliating masks are a great way to reap the benefits of chemical exfoliation without irritating your skin. Here are our three favorite face masks to buff away your skin complaints.
GLOW Mask
A brightening face mask powered by glycolic acid and bakuchiol to reveal your freshest, glowiest skin. Perfect for dull, oily, or acne-prone skin, GLOW Mask purifies skin of pore clogging dead skin while refining skin texture and brightening skin tone. It also contains a soothing blend of aloe vera and green tea which lend their anti-inflammatory properties to soothe redness, irritation, and sensitivity.
Whether you're dealing with blackheads, blemishes, dullness, roughness, or dark spots, GLOW Mask's got your back!
For best results, use 2-3 times a week to keep your skin looking luminous. Leave it on for 10-15 minutes, then rinse with warm water.
HYDRATE Mask
A glossy jelly mask formulated with hyaluronic acid and vitamin B5 to drench skin in long-lasting moisture. While hyaluronic acid isn't an exfoliator like other acids, it does help to improve skin texture and reduce the appearance of fine lines, dark spots, and discoloration. It's especially good for dry and sensitive skin types who should go steady with exfoliation. It may also be helpful for those with skin conditions such as eczema and rosacea.
For best results, include 1-2 times a week in your skin care routine. Leave it on for 10-15 minutes, then rinse with warm water.
TIGHTEN Mask
Red microalgae, lactic acid, and glycolic acid come together in this anti-aging mask to lift, plump, and smooth your skin. Rich in antioxidants, it can also fight off the damaging effects of free radicals, in turn preventing the formation of fine lines, wrinkles, and dark spots. It also contains aloe, glycerin, and witch hazel to soothe and hydrate skin for improved tone and texture.
For best results, use TIGHTEN Mask 3-4 times per week. Leave it on for 10-15 minutes, then rinse with warm water.
With so many masks to choose from, it can be tough to figure out which one's best for you. From sheet masks to clay masks to enzyme masks and DIY masks, where do you even begin? At Rainbow, our jelly masks are infused with powerful active ingredients to address all types of skin concerns ranging from acne to discoloration to fine lines and wrinkles. With their bouncy jelly texture, our masks are intensely hydrating, so you won't have to worry about the actives drying your skin out.
After rinsing off your mask, we recommend following up with a serum and fragrance-free lotion to keep your skin smooth, soft, and radiant all day long! If you're using it in the daytime, always follow up with sunscreen, as skin will be extra sensitive from the acids.