The Lip Balm Ingredients to Look For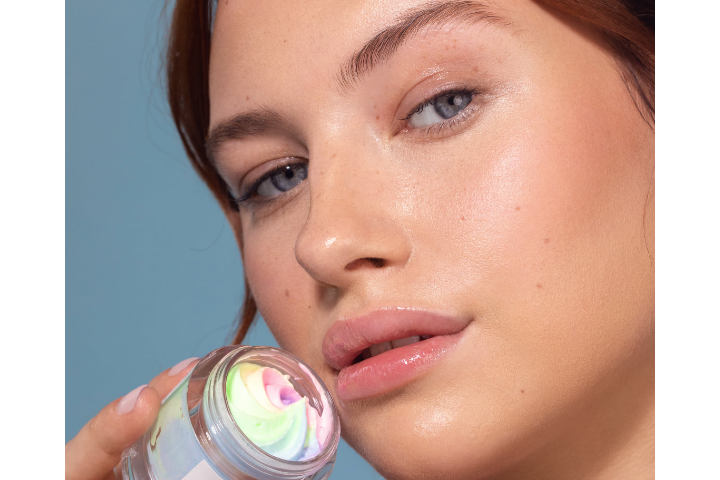 Now that winter's returned, there's no better time to start swiping on a good old hydrating lip balm. With so many lip balms available, you're probably wondering how you can distinguish the best from the average. Well, it all comes down to the ingredient list, aka, what's inside.
Your daily chapstick should be as nourishing as possible. For that reason, you need a lip product formulated with hydrating, healing ingredients. The right lip balm can protect against dryness, chapping, soreness, and even sunburn.
Here's what to look for the next time you go shopping for lip balm.
Why Do You Need a Lip Balm Anyway?
The whole point of a lip balm is to hydrate, nourish, and heal your pout. If you're already experiencing dry lips, you need to start swiping on a moisture-rich balm asap. Otherwise, dryness will only escalate.
Besides keeping your pout smooth and healthy, a lip balm also serves as a base and a primer for lipstick. When you apply makeup to a smooth base, you get a more flawless-looking finish. For that reason, daily lip balm application is necessary for making your lip makeup appear as flattering as possible.
The Best Lip Balm Ingredients
To find your perfect lip balm, always look on the ingredient list. Some of the most common ingredients include beeswax, petroleum jelly, mineral oil, and lanolin. However, if you're looking for a vegan, natural lip balm, here are the ingredients to look for. Of course, you don't need to look for all nine, but a lip product should contain at least a couple of the below for it to be effective.
Shea Butter
Shea butter is an emollient that penetrates the skin and seals in moisture for long-lasting hydration. While Vaseline and beeswax are common lip balm ingredients, they don't treat the root for the issue because they simply sit on the lips. They don't penetrate.
According to dermatologists, shea butter is one of the best emollients out there for keeping skin smooth, soft, and supple. You'll find it in a range of skincare products, including creams and body lotions. Plus, it's non-comedogenic, meaning it won't clog your pores!
Cocoa Butter
Cocoa butter is another emollient that holds on to moisture and assists in healing chapped lips. A natural type of fat, cocoa butter is derived from the cocoa bean. It's a fantastic ingredient for adding moisture to your lips while soothing sensitive skin and combatting allergic reactions.
Like shea butter, you'll find it in numerous beauty products — particularly those that hydrate. Your skin really does love this stuff!
Vitamin E
A powerful antioxidant, vitamin E has been used in cosmetic products for decades. The wonderful thing about antioxidants is that they help prevent and delay cell damage, while fending off free radicals. It's also extremely moisturizing and can help in soothing dryness and irritation.
Vitamin E can be found in many skincare products, but most commonly in lip balm.
Coconut Oil
Coconut oil is a natural oil that can help your skin retain moisture. According to the derms, it can do this because it contains a component of ceramides known as linoleic acid (aka a fatty acid).
"Ceramides help to strengthen the skin barrier and minimize moisture loss," says Tsippora Shainhouse, MD, a dermatologist at SkinSafe Dermatology and Skin Care in Los Angeles. 
If you have dry, flaky lips, using coconut oil may soften and hydrate your pout, leaving it looking visibly plump and silky. Thanks to its anti-inflammatory properties, it can also be beneficial for those with skin conditions such as eczema.
Jojoba Oil
Another fabulous hydrator, jojoba oil is a natural ingredient commonly found in lip balms, serums, and creams. It nourishes the skin cells and keeps skin soft and supple all day long. An added bonus: it's extremely gentle, meaning it won't disturb sensitive, easily irritated skin. 
Olive Oil
Packed with fatty acids, olive oil is one of the best ingredients out there for hydrating skin. You'll find it in everything from hair masks to face creams and body butters. You may also use it in replacement of sunflower oil when you cook because of its health benefits. Well, it also boasts a number of skin benefits!
Almond Oil
"Sweet almond oil is rich in vitamin E, monounsaturated fatty acids, proteins, potassium and zinc, as well as several other vitamins and minerals," says New York City-based dermatologist Hadley King.
Regular use will help protect the lips from free radical damage from UV rays and pollution, and it'll intensely hydrate, warding off dryness and chapping. Alongside this, it's also anti-inflammatory, meaning it can soothe irritated or inflamed lips.
Avocado Oil
Avocado oil is yet another nourishing natural ingredient that'll work wonders for dry, dehydrated lips. Since avocado oil is loaded with fatty acids and vitamins, it's exactly what your pout needs this winter to stay looking and feeling its best.
Zinc Oxide or Titanium Dioxide
Just like your skin, your lips need protection from the sun. For that reason, it's best to look for a lip balm with sunscreen (SPF 30 or higher) to prevent sun damage. Zinc oxide and titanium dioxide are some of the best ingredients in sunscreens because they help block UV rays. Look for these ingredients in your daily lip balm to keep your pout protected all year round.
Of course, if you're not really leaving the house, you don't need a lip balm with SPF.
Shop Our Fave Lip Balm
Rainbow's Plump Lip Balm is a colorful, buttery swirl of shea butter, almond oil, vitamin E, titanium dioxide, and peppermint to deeply nourish and hydrate lips while stimulating circulation for a fuller pout. This daily lip butter promises a smooth glide and bouncy, hydrated lips.
It is free of preservatives, parabens, and petrolatum. Plus, it's vegan and cruelty-free!
Since lip balm is a daily essential, it's worth investing a little time into choosing one with lip-friendly ingredients. The right ingredients can make all the difference to the effectiveness of your lip balm, so choose wisely.