The Best Vegan Face Masks 2022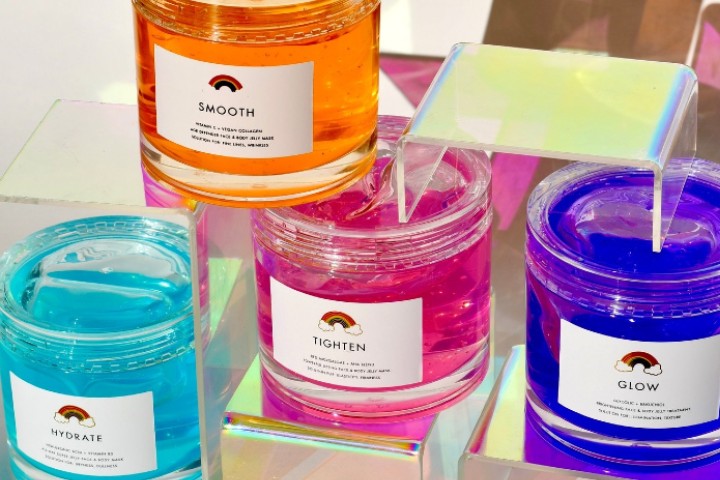 There's something incredibly luxurious and satisfying about using face masks. Whether you're using a jelly mask, sheet mask, mud mask, or sleep mask, that feeling of chilling out with your favorite face mask on is something that cannot be achieved with any other skincare product. Facial masks give you the chance to lie back, relax, and let the product work its magic.
If you're going vegan with your skincare routine in 2022, you'll definitely want to look out for vegan masks. Lucky for you, we've got plenty to choose from that tackle a slew of skin concerns. Scroll down to hear more about what vegan face masks are, how to find the best one, and which ones to shop right now.
WHAT'S A VEGAN FACE MASK?
A vegan face mask is a skincare product that does not contain any animal products. Usually, face masks that are vegan are also cruelty-free, but don't get confused between the two. They don't actually mean the same thing. Vegan refers to a product that's free of animal-based and -derived ingredients, whereas cruelty-free means a product is not tested on animals.
Vegan face masks work just like regular face masks, depending on the formula you choose. From brightening to detoxifying to anti-aging, vegan face masks offer the same benefits — while staying plant-based.
WHAT TO LOOK FOR IN A VEGAN FACIAL MASK
When shopping vegan face masks, always look for one of the four vegan-certified logos: (1) Vegan Action (2) Vegan Society (3) PETA and (4) The Vegetarian Society. If you want something that's cruelty-free too, look for the Leaping Bunny logo on your skincare products.
To be extra safe, check the ingredients label and avoid ingredients such as Beeswax (cera alba), Lanolin (wool wax), Carmine (CI 75470), Collagen, Keratin, Silk, and Lactose.
Nowadays, there are so many clean, high-performing plant-based skincare ingredients that you really don't need to succumb to animal-based products. From green tea to vitamin C, AHAs to hyaluronic acid, these natural ingredients can benefit all skin types.
Before buying a vegan face mask, identify your skin type and the concern/s you wish to treat. It's easier to find the perfect mask once you know what you're looking for. Let's say you have acne-prone skin, for instance. Then you would need a purifying mask and perhaps an exfoliating mask to help clear pores and prevent blemishes. Those looking to fade fine lines and discoloration should opt for a mask made with antioxidants, retinol, and resurfacing hydroxy acids to promote cell regeneration and increase collagen output.
Speak to a dermatologist if you need help identifying your skin type and concerns.
BEST VEGAN FACE MASKS FOR ALL SKIN TYPES
Looking to shop the best vegan face mask for your skin type? Whether you've got dry skin, acne-prone skin, or mature skin, there's something for everyone on this list. All products below are 100% vegan, cruelty-free, paraben-free, sulfate-free, and made with clean ingredients.
Hydrate Mask
Hydrate Mask is a cooling jelly treatment of moisturizing hyaluronic acid, protective vitamin B5, and soothing aloe vera to replenish lost moisture and quell inflammation. It's the perfect face mask for dry and sensitive skin. In addition to its powerful hydrating properties, Hydrate Mask boosts natural collagen production, plumping out fine lines and wrinkles. It can also improve skin tone and texture for a visibly smoother complexion.
Every skin type can benefit from regular application of this nourishing mask. It helps to heal, soothe, and rejuvenate skin for a youthful, glowing complexion. You can also use it as an overnight mask for intense hydration.
Smooth Mask
A bouncy, lightweight jelly mask formulated with vitamin C and vegan collagen to target and prevent fine line formation of the face and body. Alongside its anti-aging benefits, Smooth Mask utilizes the power of vitamin C to naturally brighten skin and fend off free radical damage, keeping skin smooth, healthy, and radiant.
If smooth, glowing skin is your goal, this is the mask to go for. And it really does feel wonderful on the skin. It's best suited to mature skin types and anyone dealing with dullness, uneven skin tone, and creases. Add it to your self-care routine for extra smoothing power!
Glow Mask
Got oily skin, acne-prone skin, or dull, lackluster skin? Glow Mask is your super glossy solution! Glycolic acid and bakuchiol work in tandem in this formula to slough away dead skin cells, excess oil, and impurities, revealing fresh, glowing skin with fewer breakouts. It also contains salicylic acid, a BHA that fights acne-causing bacteria and buffs away blackheads for a full body detox.
Aloe, green tea, and ashwagandha also play a role in Glow Mask, helping to soothe redness and inflammation. These calming ingredients may also counteract the potentially irritating effects of the AHAs and BHAs, making it suitable for sensitive skin types. It's a brightening and clarifying superfood for your face!
Tighten Mask
An AHA-driven face mask infused with antioxidant-rich red microalgae to treat and reverse signs of aging. It contains other nourishing botanicals such as aloe, algae, and witch hazel to support the mask's anti-aging effects while reducing redness and irritation.
Pamper yourself with this age-reversing face mask two to three times a week to see visible results. Best for mature and oily skin types.
It's actually not hard to find and fall in love with vegan face masks — or any vegan skincare product for that matter! With so many nourishing vegan ingredients such as shea butter, jojoba oil, niacinamide, tea tree, vitamin E, and watermelon, your skin will love what's in store for it.
From enzyme to clay face masks, jelly masks to pink clay masks and sheet masks, you have plenty of choice in regards to the type of mask you wish to use. You can even try creating your own DIY vegan face mask, using natural ingredients like coconut oil, kaolin clay, yogurt, and cucumber.
If you're looking to make the transition to a vegan skincare routine as easy possible, pick up one or two Rainbow face masks today!