The Best Niacinamide Skincare Products of 2023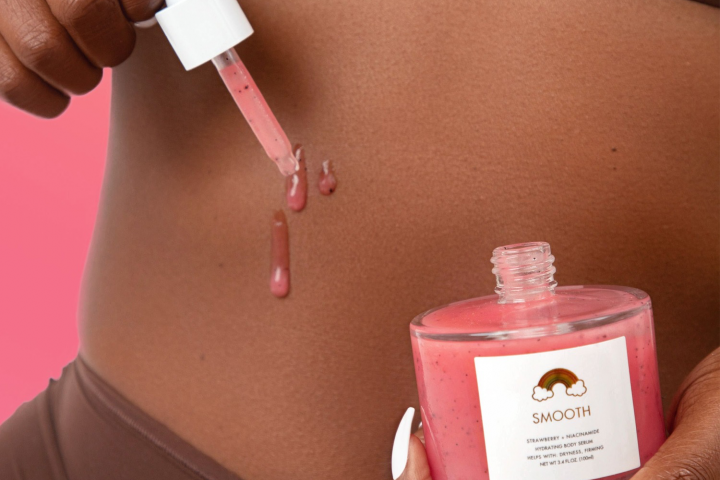 Dealing with dullness, dryness, breakouts, wrinkles, acne, or hyperpigmentation? Niacinamide is an active ingredient that can cure almost all of your skin concerns, according to dermatologists. Psstt...it's also super hot on TikTok right now.
A versatile skincare ingredient, niacinamide boasts everything from brightening to hydrating and anti-aging benefits. Whether you've got oily skin, acne-prone skin, or dry skin, niacinamide is suitable for all skin types. It's just one of the many reasons people rant and rave about it.
And unlike other powerhouse actives like retinol, niacinamide rarely causes unpleasant side effects like dryness, redness, or irritation. It's extremely gentle on the skin, making it a daily staple in your skincare routine.
Looking for the best niacinamide skincare products of 2023? We've rounded up our favorites for the new year. But before we delve into the list, here's everything you should know about niacinamide — and why it's worth using in the first place.
What is Niacinamide?
Niacinamide is a form of vitamin B3 — and a solution to many of your skincare woes. A water-soluble vitamin, niacinamide works with the natural substances in your skin to help improve uneven skin tone, minimize blemishes, soften fine lines, diminish dullness, and intensely hydrate. Since niacinamide helps the skin produce more ceramides, it also supports a strong and healthy skin barrier.
"Niacinamide works with your skin's natural chemistry to improve overall skin texture by rebuilding a lipid layer, minimizing the appearance of pores, and preventing UV damage and inflammation as an antioxidant," explains board-certified dermatologist Brandith Irwin, MD.
You'll find niacinamide in a range of skincare products, including face serums, body lotions, eye creams, spot treatments, and more.


Benefits of Niacinamide
There are so many reasons to start using niacinamide. For starters, it's suitable for all skin types and concerns. Even if you have super sensitive skin, you can solve all your skin concerns with a daily dose of niacinamide. Plus, there's no drama with niacinamide. In other words, you won't have to deal with a dehydrated, itchy, or flaky complexion after using it.
As far as skin complaints go, niacinamide is a superstar. Here are all the issues niacinamide can clear up: fine lines, wrinkles, dark spots and discoloration, acne, dryness, and dullness.
Niacinamide is commonly known as the go-to ingredient for moisturizing skin. However, it's extremely effective at tackling acne too.
Clinical studies have shown that niacinamide can improve excess sebum production. By improving excess oil production, niacinamide prevents pores from becoming clogged and breakouts from forming.
According to consultant dermatologist Dr. Anjali Mahto, niacinamide can also be helpful at quelling irritation. "Topical niacinamide has been shown to reduce redness caused by sunlight and is thought to act as an anti-inflammatory agent," she says.
Best Niacinamide Skincare Products
From the best niacinamide serums to the best niacinamide scrubs, here are our two fave products to help you reap ALL the benefits of this hot new ingredient.
SMOOTH Serum
What it is: A satiny, strawberry-scented serum designed to hydrate, firm, and quell pigmentation issues. This serum does it all!
Key ingredients: Niacinamide + strawberry. While niacinamide targets acne, sagging, and signs of aging, antioxidant-rich strawberry brightens and smooths.
Benefits: Hydrates, soothes, treats hyperpigmentation, firms, prevents acne, softens fine lines and wrinkles, fights UV damage.
How to use: After cleansing, apply 4-5 drops anywhere on your body for smoothing and hydrating effects. Finish with sunscreen.
Where to buy: Shop Smooth Serum at Walmart, $11,98
SMOOTH Scrub
What it is: An exfoliating formulation developed to buff away dead skin cells, support collagen production, and reveal your freshest, most radiant skin — while actively fighting against free radicals. It's the ultimate glow recipe.
Key ingredients: Niacinamide + strawberry. Together, these ingredients work in tandem to diminish dryness, firm up sagging, and leave skin glowing.
Benefits: Brightens, smooths, clears body acne, addresses signs of aging, and hydrates.
How to use: In the shower, massage a generous handful anywhere on your body you want to for smoothing and firming effects, working in gentle circles to buff. Finish with sunscreen.
Where to buy: Shop Smooth Scrub at Walmart, $8,98
Ingredients to Pair with Niacinamide
Yet another benefit of niacinamide is that it pairs well with almost all other active ingredients. From vitamin C to hyaluronic acid, retinol to AHAs and salicylic acid, niacinamide is a super versatile ingredient that can easily be incorporated into your daily skincare routine.
Niacinamide pairs especially well with vitamin C. Whether you use a separate niacinamide and vitamin C serum or find a product that combines both, these actives pair well at brightening and firming skin. And they help protect your skin, too!
Since niacinamide is such a skin-friendly ingredient, you really don't have to worry too much about what you mix and match it with.
Can You Use Niacinamide with a Skin Condition?
Thanks to niacinamide's anti-inflammatory powers, the derms say it may actually be helpful for those with skin conditions like eczema and rosacea. Of course, if you have any concerns about using new products on your skin, consult your derm first to avoid any unpleasant side effects.
Where to Buy Niacinamide Skincare Products?
You can shop niacinamide serums and other skincare products at Sephora, Amazon, and a range of other suppliers that sell brands such as The Ordinary, Paula's Choice, Skinceuticals, and The Inkey List.
OR shop them at Rainbow Beauty! Our products are clean, vegan, cruelty-free and made with the finest active ingredients to tackle all your skin concerns. You can purchase our products at Walmart, CVS, and on our official website (Rainbowbeauty.com).
Next time you go skincare shopping, be sure to pick up a product formulated with niacinamide or niacinamide booster. Alternatively, pick up one of the products featured above. There's no better time to start reaping the benefits of niacinamide than now. With the best niacinamide skincare products easily within reach, shop now, and begin your journey to youthful, radiant skin.