Stocking Stuffers for Her: 7 Skincare Treats She'll Love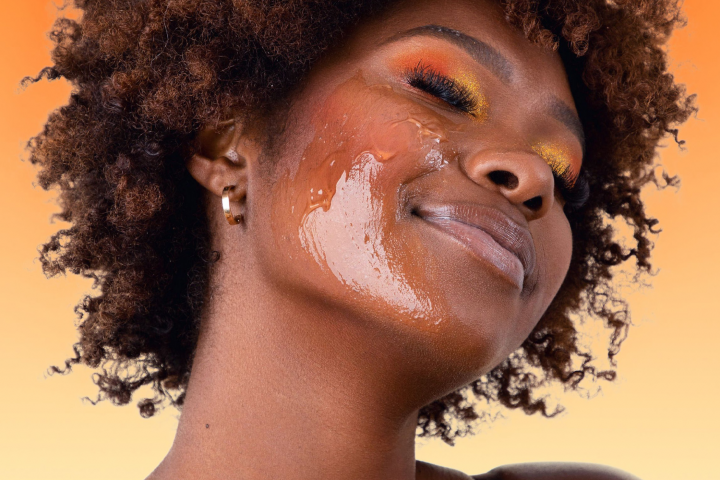 There's a special joy in peeking inside your stocking on Christmas morning to see what Santa has stuffed it with this year.
If you're still looking for the best stocking stuffers for your friends and loved ones, we've got you covered. While most gift guides suggest things like nail polishes, tech gadgets, beanies, and bath bombs, we favor skincare stocking stuffers the most. Not only are they small enough to fit snugly inside a stocking, but they also offer long-lasting benefits, like glowing skin.
If you're shopping around for stocking stuffer ideas for her, we've got an abundance of options for you. Whether you're shopping for your mom, sister, wife, or friend, her stocking stuffer will be an impressive assortment of beauty treats provided that you shop directly from this list.
Ahead, the perfect stocking stuffers for women who love beauty.
#1: Hydrate Body Butter
Treat her to this luxe body moisturizer, a whipped rainbow swirl of coconut, vanilla, and shea butter designed to intensely hydrate skin. Hydrate Body Butter delivers the gift of a highly indulgent self-care session. This luxury lotion will be appreciated by all. Best of all, it can be doubled up as a hand cream, shaving cream, and hair mask. Did we mention it also smells super yummy too?
In the winter especially, what with the cold temperatures and dry air, an extra dose of hydration is essential for keeping skin smooth and healthy. Hydrate Body Butter ticks all the boxes for all over, all day hydration.
#2: Smooth Face Mask
Who doesn't want smoother, brighter skin? This deluxe face mask is enriched with vitamin C and vegan collagen, a power couple that works in tandem to illuminate skin, diminish discoloration, and soften the appearance of fine lines and wrinkles.
It's a great stocking stuffer for her that's guaranteed to be appreciated. While it can be washed off, you can also leave it on and use it as a sleeping mask for an overnight glow up. It can also be used as a body mask for head to toe glow. Anyone looking for a last-minute holiday gift should seriously consider gifting this mask. It's a great stocking stuffer that always satisfies.
#3: Boobies Polish
A cult-favorite, beauty lovers in your life will adore this exfoliating boob polish that harnesses the rejuvenating powers of coconut, hibiscus, and high grade sea salt. Made for your boobs, it provides visible lift and smoothing effects for your tightest, brightest tatas. It also helps with stretch marks and sagging!
Boobies Polish might not sound like the most conventional Christmas gift but it's something unique that she probably wouldn't expect to find in her stocking this Christmas.
#4: Hydrate Serum
Give her the gift of gorgeous dewy skin this winter with this silky, lightweight Hydrate Serum. Packed with hyaluronic acid and vitamin B5, this formula drenches skin in day-long moisture, putting dry, dehydrated skin to rest. Especially in the winter time when skin is prone to dryness, there's no better time to up your skin's hydration. It's definitely one of the best gifts you can give this holiday season.
Since it's a super small gift, it'll fit nicely in her stocking. It's quite simply the perfect gift for women who love beauty — and those needing a skincare routine revamp.
#5: Plump Lip Balm
A hydrating lip balm is an essential during the chilly winter months. Treat your fave babe to Plump Lip Balm, a buttery, decadent formula of hydrating almond and plumping peppermint for a smooth glide and bouncy lips. Rich in nourishing fatty acids, almond oil helps to replenish lost moisture for silky soft lips. Peppermint stimulates circulation, creating a swelling effect to promote an instantly fuller pout. This lip treatment can also be used to prep your pout for lip gloss and lipstick. Plus, it smells like heaven!
#6: Tighten Butt Mask
Another unique stocking stuffer we know she'll love. Tighten Butt Mask is a made-for-your booty formula enriched with retinol and papaya to reduce the appearance of stretch marks and sagging for a tauter, smoother tush. It's a great gift you can drop in her stocking this Christmas — and you can pretty much guarantee that she won't get the same gift twice. That's how special this formula is.
Butt treatments aren't widely popular at the moment, but we believe your booty deserves just as much love as the rest of your body. Looking for unusual gift ideas she won't expect? This is it!
#7: Glow Serum
This glow-enhancing serum ups skin's illumination in just seconds after application. Powered by glycolic acid, an exfoliating acid (AHA) that buffs away surface dead skin and sebum, Glow Serum doesn't mess around when it comes to brightening up your complexion. It also features bakuchiol, a gentle retinol alternative with most of the same benefits and none of the unpleasant side effects. Alongside this, the formula includes aloe and jojoba oil to soothe and hydrate skin.
Pick up this serum for a friend or loved one. Whoever gets it will love it! Since a small amount goes a long well, this serum is well worth the splurge.
When it comes to shopping for stocking stuffers, some of the most common ideas include gift cards, essential oils, scrunchies, keychains, coasters, matte foundations, hand sanitizers, card games, manicure items, and pillowcases. Be original with your stocking stuffer gifting, and get her one of our top picks above. High-quality, vegan, and cruelty-free, these seven skincare essentials will leave her smiling on Christmas day.
If you're looking for more holiday gifting inspiration, check out Rainbowbeauty.com for the most rejuvenating skincare gift sets. Our products are also available for purchase at Walmart and CVS.