Skincare For Humid Weather: Your Guide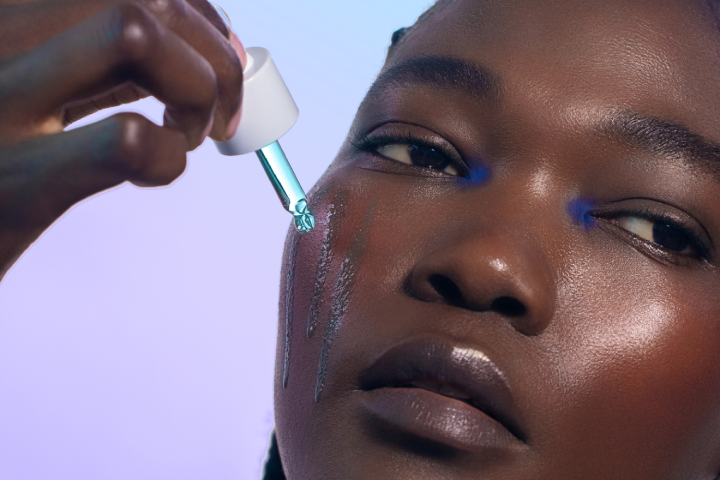 Heatwaves and humid weather can take a toll on your energy levels — and your skin. From breakouts to greasiness, using the right skincare for humid weather can combat these skin concerns and prevent them from returning.
To help your skin survive the high humidity levels, we've created a skincare routine for humid weather — and provided some tips to ensure your skin stays happy and blemish-free through the sweaty season.
What is Humidity?
Humidity refers to the amount of water vapor (or moisture) present in the air. It is typically measured as a percentage of the maximum amount of water vapor that the air could hold at a particular temperature and pressure. The higher the humidity, the more water vapor is present in the air. Humidity plays an important role in weather patterns and can affect how hot or cold the air feels, as well as impact human comfort, plant growth, and many other environmental factors. It can also affect your skin.
How Humid Weather Affects Skin?
High humidity levels can have a number of negative effects on your skin. For starters, it causes sweating which can lead to breakouts causes by clogged pores. Ever noticed how you break out more during the summer months? It's the high humidity and sweating that are to blame.
Alongside this, humid climates can cause rashes — again, caused by sweating. The rashes, which appear as small red bumps all over your body, occur when your sweat ducts are closed due to excessive perspiration.
Skincare Tips for Humid Weather
Here are some tips for taking care of your skin during the hot weather to avoid pesky skin concerns like blemishes and rashes.
Stay Clean
Humidity causes increased perspiration, which can force the pores to expand — and ultimately increase sebum production. All this excess sebum can congest your pores and lead to blemishes, particularly blackheads. To cut a long story short, you need to keep your pores clean to prevent breakouts from forming. And to do this, you'll need to cleanse regularly with an exfoliating cleanser.
Look for skincare products that contain salicylic acid, a chemical exfoliant that gently melts away the build up of dead skin cells, impurities, and excess oil, in turn unclogging pores and preventing pimples.
Hydrate Using Light Layers
During the winter months, we're used to piling on the face creams to combat dry skin. In the warmer months, however, it's important to swap out those heavy creams for lighter formulas. Otherwise, the combination of sweat and thick product will lead to blemishes.
Opt for a serum or weightless cream formulated with hydrating ingredients like hyaluronic acid and jojoba oil. Even if you have dry skin, stick to applying light layers of hydration rather than one very heavy, rich cream or lotion.
Stay dewy (but not greasy!) with Rainbow's Hydrate Serum, a weightless potion of hyaluronic acid and vitamin B5 for major plumping — and glow-enhancing — power.
Don't Forget Sunscreen
Dermatologists say this all the time but SPF is a daily essential, regardless of the season. Sun protection shields your skin against the harsh UV rays of the sun as well as pollutants which can lead to premature signs of aging and even skin cancer.
That said, you will need to choose the right sunscreen for humid weather. The derms suggest using a gel-based sunblock instead of your regular one and re-applying it every couple of hours.
Refresh with a Face Mist
Face mists are a great quick fix for refreshing and cooling your skin. With the right face mist, this product can exceed the benefits of a toner. Ideally, you want to look for a super gentle facial mist infused with brightening, soothing, and hydrating ingredients such as vitamin C, aloe vera, and hyaluronic acid.
Keep a bottle in your bag so you can spritz whenever you need a quick refresh. What we love the most about face mists is how hygienic they are. Perfect for staying cool and fresh on the go!
Apply a Cooling Face Mask
After a boiling hot, oh so sticky day, there's no better feeling that cooling down with a soothing jelly face mask. All skin types — from dry to sensitive to oily skin — can benefit from applying jelly face masks. They're super lightweight and hydrating while offering soothing power to relieve irritation and burns. Typically reserved for summertime skincare, you can benefit from them all year round.
Cool down your skin with Rainbow's Hydrate Mask. This soothing jelly mask feels so refreshing on the skin while drenching skin in day-long moisture. It's basically like a big glass of water for your skin! Bonus: you can use it on your entire body too!
Treat Sun-Related Concerns
Spent too many hours lying by the pool? Then you're probably dealing with the likes of dark spots, discoloration, and fine lines? Now's your chance to treat those skin concerns so you can enter the season visibly smoother and brighter.
Some of the best ingredients for the job include retinol and vitamin C. However, you do need to be careful with wearing retinol during the daytime because it can lead to sun sensitivity. In other words, the sun causes retinol to break down and retinol causes your skin to react to the sun.
The best skincare for humid weather — as well as dark spots and fine lines — has got to be Rainbow's Smooth Serum. Packed with vitamin C and vegan collagen, this anti-aging serum brightens, moisturises, and softens creases. Psstt...it also makes your SPF work twice as hard so be sure to layer it on underneath for maximum UV protection!
Humid weather can be annoying, especially when you end up with a face (or body) full of sweat-derived zits. However, there's no reason why you can't get ahead of the heatwave with the skincare for humid weather tips above. Most importantly, stick to the basics (cleanser, moisturizer, + sunscreen), and stick to super lightweight formulas to avoid clogging your pores. Your skin will thank you during the sticky season!