How to Tell if a Skincare Product's Really Worth its Price Tag?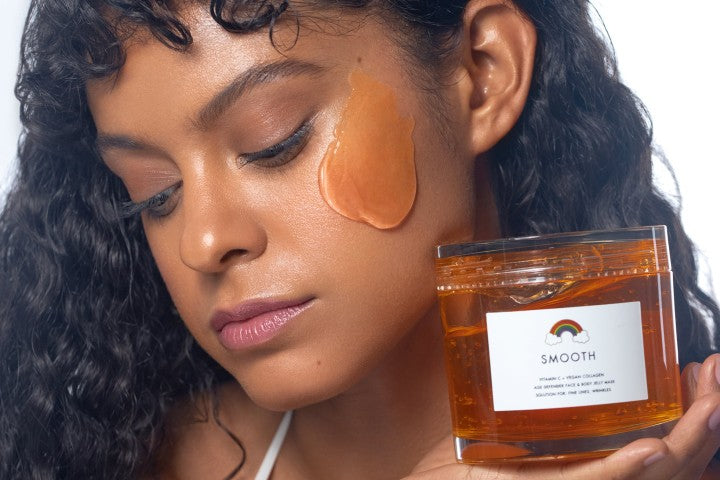 Have you ever wondered what the difference is between expensive and inexpensive serums? What makes a hundred-dollar moisturizer better than a ten-dollar version? Or if a celebrity-endorsed sunscreen is worth the splurge?
It's only natural to be curious. After all, it is your hard-earned bucks you're parting with to own that so called "elixir" face cream.
To figure out whether a skincare product is really worth its hefty price tag, here are the factors to look out for.
Ingredients
Ingredients play a key role in the overall effectiveness of a beauty product. A lotion might claim to offer anti-aging effects just like a cleanser might promise clear skin, but if they don't contain ingredients proven to deliver these results, they're really not worth the money.
Products worth their value are those containing active ingredients such as retinol, vitamin C, hyaluronic acid, niacinamide, salicylic acid, peptides, and glycolic acid. 
Retinol (or vitamin A) is clinically proven to fade fine lines, treat hyperpigmentation, and improve skin texture, while vitamin C is known for its brightening effects. Salicylic acid and glycolic acid are excellent exfoliators that decongest pores, prevent breakouts, and improve skin tone while hyaluronic acid and niacinamide hydrate skin.
It's always a good idea to keep your eyes peeled for these ingredients in your face washes, eye creams, and oils.
Concentration
While the best skincare products contain high-performing active ingredients and antioxidants, they also share something else in common: a high concentration of those ingredients.
Let's say you're strolling the aisles of Sephora. You pick up two different retinol serums, one priced at $15 and the other priced at $80. How do you decide which one to choose? Most of us believe that the most expensive skincare products are the best ones. But that's not necessarily true. It can happen that two similar products with contrasting price tags offer the exact same results -- it's just the branding that differs.
A good moisturizer or serum will have a high concentration of powerhouse ingredients. They are typically safer for all skin types and won't contain added fragrances or parabens that can cause allergic reactions. Less effective moisturizers and serums have less potent ingredients that are often b-products or left-overs.
Take a look at the ingredients list and see if the formula justifies the price tag. 
Potency
Another thing to consider when buying luxury skincare is the potency -- or, how much of a "good" ingredient is in the formula. The higher the purity, the higher the cost. 
While you may find a myriad of affordable drugstore toners and creams infused with active ingredients, they probably won't contain as much of those effective ingredients. 
To identify the potency of active ingredients in products, take a look at the ingredients label list. Things like hyaluronic acid, ceramides, retinol, alpha hydroxy acids, and vitamin E should be high up on the list. If they're far down on the list, that's a clear sign the potency is low, and that the formula may be less effective. 
As a consumer, you have the power to distinguish whether a "firming," "youth-restoring" face oil is worth the splurge. You'll also be able to decide whether that trending TikTok skincare brand deserves a place in your skincare routine -- or is simply all hype. All you need to do is look at the ingredients list!
Packaging
Manufacturing and packaging also play a pivotal role in a product's price. If you're looking to support an eco-friendly beauty brand, you may expect to pay more simply for sourcing sustainable packaging. 
"Clean beauty brands work diligently to have sustainable packaging, and that means not using stock plastic options," explains Annie Jackson, co-founder and COO of clean beauty retailer Credo. Since these smaller brands can't buy the mass of ingredients that many of the bigger beauty brands can, the price for raw materials hikes and the eventual end product has a higher price tag than competitors.
It's worth going to a brand's website to get a sense of their ethical stance, sourcing, and formulation practices. Then you can decide whether it's worth footing the bill for that luxe organic serum you'd like.
Does "Expensive" Really Mean Better?
Will buying a $50 cleanser for acne-prone skin really clear up your breakouts and give you a flawless complexion? Or will a $10 version suffice? Will that celebrity-adored serum erase signs of aging any quicker or more effectively than the one you found at the drugstore with almost identical ingredients? 
"A higher-priced product doesn't necessarily mean high quality because many of the skincare products we use are actually made in the same facilities," says Caroline A. Chang, MD, board-certified cosmetic and medical dermatologist in Rhode Island. You're simply paying extra for luxury details, such as the name, added ingredients, and signature scents.
Once you know how to determine a product's worth, you can make an informed decision when purchasing skincare products. 
SKINCARE PRODUCTS WORTH THE PRICE TAG
Looking to get your hands on vegan, cruelty-free skincare products that work as good as they look? Scroll down for our top selections.
Smooth Bundle
A two-step skincare routine for dewy, smooth, and glowing skin. While vitamin C protects from free radicals, vegan collagen thickens the dermis to gently smooth out fine lines and wrinkles. 
Hydrate Bundle
Delete dry skin and dark spots with this hyaluronic acid infused face mask and serum. They'll visibly plump, regenerate damaged skin cells, and hydrate for a smooth and clear complexion. It's suitable for all skin types, including sensitive skin. 
Glow Bundle
Use this glycolic and bakuchiol-packed jelly mask alongside the flash-absorbing Glow Serum to dissolve dead skin cells, refresh the face, and even out skin tone.
Tighten Bundle
Formulated with antioxidant-loaded red microalgae and exfoliating alpha hydroxy acids, this formula helps reduce wrinkles, boost collagen production, and reveal a youthful, radiant complexion. Always follow up with SPF. 
Stop wasting your hard-earned cash on smart branding, and start investing in high-quality, effective skincare products instead.