How Often Should You Do a Face Mask?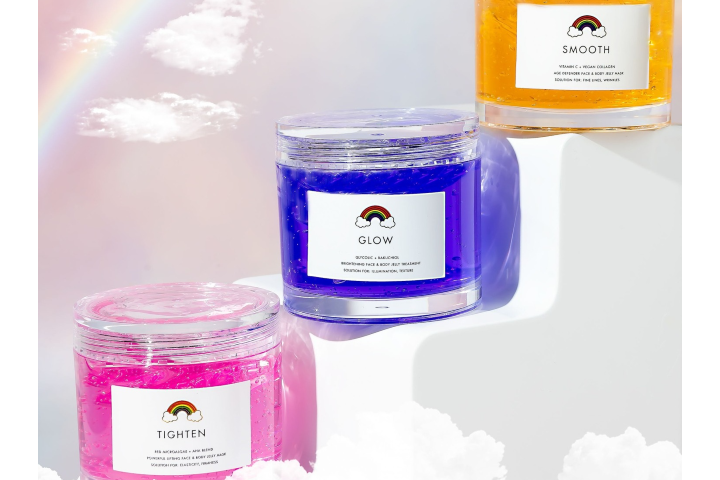 Face masks are a great way to unwind and give your skin some well-deserved R&R. But like with all skincare products, there is such a thing as overdoing it, and this can lead to some unpleasant side effects such as skin irritation, dryness, and redness.
While they might not be as essential as a cleanser, moisturizer, or sunscreen, face masks are definitely worth including in your skincare routine to address specific skin concerns. Whether that be dry skin, discoloration, breakouts, dull skin, or fine lines and wrinkles, the right mask can help out.
Here's why you should use a facial mask in your skincare regimen, and the magic number of face masks you should do per week.
WHAT ARE THE BENEFITS OF FACE MASKS?
Depending on the formulation you choose, face masks can work wonders for your complexion. Whether you're looking to brighten, tighten, clear, or smooth, a face mask can conquer most of your skin goals.
There are many different types of face masks. Clay masks, charcoal masks, and mud masks are typically the best for oily skin and acne-prone skin. They help to soak up excess oil and remove impurities to clear away blemishes such as blackheads and whiteheads.
Exfoliating masks are recommended for dull skin. That's because they buff away dead skin cells on the skin's surface, allowing new, fresh skin cells to surface — promoting glowier skin.
And sheet masks, jelly masks, and cream masks are best for dry, mature, and sensitive skin as they're typically infused with hydrating or anti-aging active ingredients like hyaluronic acid, retinol, and antioxidants which nourish and renew skin.
CAN DOING TOO MANY FACE MASKS HARM YOUR SKIN?
The short answer: yes.
The long answer: Like with all skincare products, over-use can compromise the skin barrier, leading to dryness, irritation, flakiness, and redness.
"Using multiple ingredients on the skin, especially if high in active ingredients [such as retinol, vitamin C and exfoliating acids, like glycolic acid] can result in disruption of the skin barrier," explain consultant dermatologist Dr. Anjali Mahto. "This may result in issues with facial rashes, such as contact dermatitis or eczema."
Applying too many masks at once can also dry out your skin, according to Chicago-based dermatologist Jessie Cheung. Just the simple act of repeatedly getting your skin wet is enough to leave your complexion parched and irritated.
"Wet skin lets chemicals through more easily than dry skin, so things that don't normally irritate you can cause a reaction now, such as fragrances or preservatives," says Cheung.
HOW OFTEN SHOULD YOU USE FACE MASKS?
While face masks can cause negative effects when used too much, they're definitely worth including in your beauty routine. That said, it's important to find a perfect balance so you nurture your skin rather than aggravate it.
How often you apply a face mask really depends on your skin types. If you have extremely sensitive skin, it's best to use masks just once a week and ensure the ingredients are soothing.
Those with dry skin skin can use a hydrating mask twice a week to restore moisture in the skin, while people with dull, mature, oily, or acne-prone skin should use issue-targeted masks 1-2 times a week.
If you want to use more than one mask (i.e. a hydrating mask and a brightening mask), use one earlier in the week and another later in the week to give skin a break between.
Most importantly, pay attention to how your skin reacts after masking sessions. Is twice a week leaving you dry and irritated? Lower usage to once a week. Aren't you seeing much of a difference from your mask? Up your usage to three times a week.
WHAT TO LOOK FOR IN A FACIAL MASK
Now you know how often to do a face mask, here's what to look for, depending on your skin type.
Sensitive skin: Choose a mask infused with cooling and hydrating ingredients such as hyaluronic acid, aloe vera, jojoba oil, and green tea.
Oily/Acne-prone skin: Look out for ingredients that mattify the T-Zone, clear pores, and detox the skin, such as salicylic acid, benzoyl peroxide, charcoal, and AHAs like glycolic acid.
Dry skin: Keep skin feeling smooth and dewy by choosing formulas made with hydrating ingredients like hyaluronic acid, coconut oil, jojoba oil, and glycerin.
Mature skin: Choose ingredients that target signs of aging. Retinol, vegan collagen, and bakuchiol can all help to promote collagen and elasticity in the skin, leaving it visible smoother and firmer.
Dull skin: Dull skin needs exfoliating ingredients like glycolic and lactic acid, and natural brighteners like vitamin C and turmeric.
BEST FACE MASKS TO ADD TO YOUR SKINCARE ROUTINE
Hydrate Mask
A nourishing jelly treatment of moisturizing hyaluronic acid and vitamin B5 to drench skin in lasting moisture and boost elasticity in the face. Use this mask twice a week to maintain hydrated, healthy skin. You can also use it as an overnight mask as an intense hydrating treatment for severely dry skin. Follow up with a moisturizing serum or cream to seal everything in.
Glow Mask
A glossy gel mask infused with glycolic acid and bakuchiol to brighten, smooth, and clarify skin. Use this mask 1-2 times a week to maintain glowing skin that's blemish-free. Follow up with a moisturizing serum or cream to seal everything in.
Tighten Mask
A youth-restoring face mask that's packed with antioxidants and AHAs to resurface skin, boost collagen, and restore elasticity, increasing skin's firmness and fading fine lines and wrinkles. Use this mask 1-2 times a week to maintain youthful, radiant skin. Follow up with a moisturizing serum or cream to seal everything in.
Smooth Mask
The mask that treats creases and discoloration. Smooth Mask is a formula of vitamin C and vegan collagen to restore skin's youthful glow while improving skin texture. Use this mask 1-2 times a week to maintain smooth, even skin. Follow up with a moisturizing serum or cream to seal everything in.
Now it's time to get pampering with your favorite face mask!