Emollients vs Humectants: What You Should Know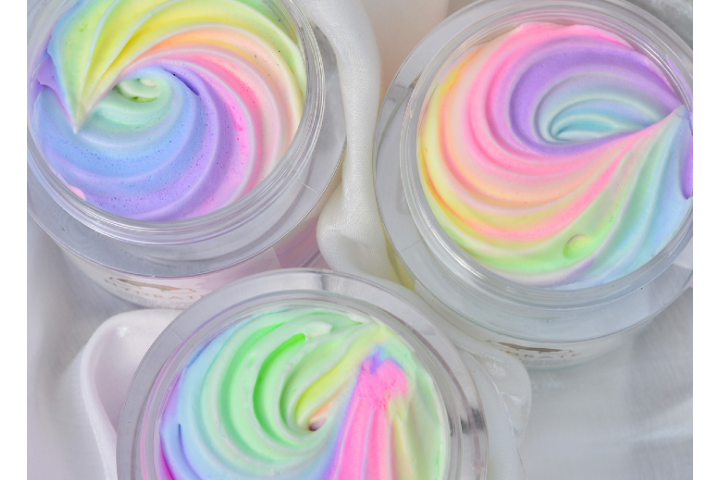 Especially in the wintertime, moisture is critical for keeping skin healthy. To get the best out of your moisturizing experience, it's important to acquaint yourself with two of the key moisturizing ingredients that can significantly help your skin: emollients and humectants. Each of these ingredients can work wonders for increasing skin's hydration and preventing dryness.
If you're a little confused by how each of these works, you're not alone. The skincare jargon can indeed be confusing.
Here's everything you should know about humectants and emollients, from what they are to what they can do for your skin — and the best products you'll find them in.
What's a Humectant?
Humectants are moisturizers that draw water and hold it in place — kind of like a sponge. The most famous humectants are hyaluronic acid and glycerin, but aloe vera, lactic acid, and even seaweed extracts are considered humectants, too. These ingredients, commonly known as "water-loving", work by pulling water into the skin and then keeping it there.
Hyaluronic acid is by far one of the best humectants due to its ability to hold 1,000 times its weight in water. You'll find HA in many skincare products that hydrate, including serums, lotions, and creams.
When the humidity is high enough, they can even pull water directly from the air. In arid environments, on the other hand, humectants may pull water from the deeper layers of the dermis in the stratum corneum (the top layer of the epidermis), which can end up drying out your skin as it can more easily evaporate.
What's an Emollient?
"Emollients are moisturizers that add oil to the skin to help soften, smooth, and repair the skin barrier," says board-certified dermatologist Dr. Tiffany Libby. "Any product that does this is considered an emollient, so some humectants and occlusives are also emollients."
Some of the most common emollients include ceramides, urea, fatty acids, lipids, butters (shea butter, cocoa butter) and oils (coconut oil, jojoba oil, etc.). You'll find these ingredients in everything from face creams to serums and lotions.
Emollients soften the skin and make it feel noticeably smoother. This type of moisturizer is also helpful for treating irritated, highly sensitive skin due to its ability to support skin barrier function and create a physical barrier against irritants.
Occlusive emollients like petroleum jelly, mineral oil, beeswax, squalane, or lanolin are effective at decreasing transepidermal water loss. In other words, they seal moisture in and diminish dry skin. Alongside this, they lock in all the active ingredients applied beforehand.
What About Occlusive Moisturizers?
Yup, you need them too. Occlusive moisturizers are moisturizing ingredients that create a protective barrier on the skin to prevent water loss and seal in hydration. The most common occlusives include petrolatum, mineral oil, silicone, dimethicone, waxes, and lanolin.
You need an occlusive moisturizer to seal in water. Humectants can draw it in, sure, but without an occlusive applied at the end, that water won't stick around for long. An occlusive is imperative for sealing moisture in and securing day-long dewiness.
Why You Need All
Humectants, emollients, and occlusives are all effective at rescuing dry, dehydrated skin. However, you do need them all in order to reap the benefits of each. All of them serve different purposes. Humectants draw water in while emollients soften and soothe, and occlusives seal moisture in. Without a humectant, an emollient wouldn't have any water to lock in. Without an occlusive, a humectant wouldn't be able to effectively hydrate skin. And without an emollient, skin feels drier and rougher. You need all three to properly moisturize your skin.
How to Use them in Your Skincare Routine
For an effective skincare routine, you need humectants, emollients, and occlusives in your daily routine. Start by cleansing your skin with a gentle cleanser that offers exfoliating properties to buff away dead skin cells on the skin's surface and enable products to absorb better.
While skin's slightly damp, apply your humectant which will draw in water. Next, apply your emollient to soften and soothe skin. Finally, finish with an occlusive to seal everything in.
All skin types can benefit from these moisturizing ingredients. Even those with skin conditions such as eczema can benefit significantly from the natural moisturizing factors of humectants, emollients, and occlusives. If you have oily skin or acne-prone skin, however, make sure you use a non-comedogenic occlusive.
Skincare Products with Humectants, Emollients, and Occlusives
Here are some of our fave formulas that contain humectants, emollients, and occlusives.
The Humectant
HYDRATE Serum
Dripping in deep hydration, Hydrate Serum is a silky serum of hyaluronic acid and vitamin B5. These powerhouse ingredients team up to drench skin in moisture while plumping out fine lines and wrinkles. Plus, they give skin an instant dose of dewiness. Anyone with dry or sensitive skin will find quick relief in Hydrate Serum.
The Emollient
BRIGHTEN Serum
A sleek, flash-absorbing facial serum that blends plumping vegan collagen and brightening pineapple for smooth, glowing skin. It also contains jojoba oil, a natural emollient to soften and soothe dry, flaky skin. Aside from all this, Brighten Serum helps with dark spots and discoloration.
The Occlusive
HYDRATE Body Butter
A buttery, rainbow-swirled body lotion enriched with shea and cocoa butter to seal in long-lasting hydration. It also contains a throng of occlusive oils such as coconut, jojoba, and almond oil to keep your skin well moisturized for the entire day. Alongside its hydrating effects, this sugary scented body butter helps with redness and irritation.
Emollients, humectants, and occlusives all play an important role in skin health. You really do need to incorporate all three into your daily skincare routine to give your skin optimum hydration. Especially in the winter months, there's no better time to get serious about moisturizing. With humectants, emollients, and occlusives in your regimen, you can look forward to your smoothest, softest, and dewiest complexion.