Bikini Season is Over, Retinol Season Is In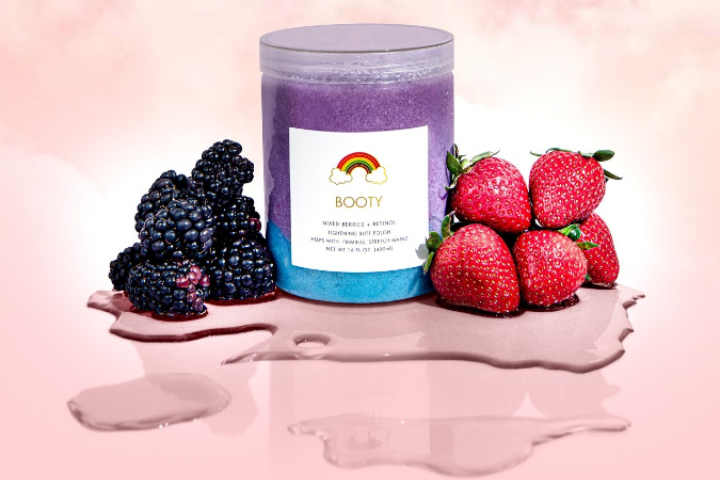 With the arrival of fall, it means that we can leverage the anti-aging powers of retinol without succumbing to sun sensitivity. As awesome as retinol is on so many levels, it has been known to cause skin irritation — especially when it's exposed to sunlight.
Fall and winter are the best seasons to bring back retinol. While you can definitely include it in your year-round skincare routine, there are two main caveats to doing so: increased risk of sunburn and skin damage + reduced effectiveness of your retinol products.
Here's what you should know about retinol and its link to sun sensitivity.
WHAT IS RETINOL?
Retinol is a vitamin A derivative that speeds up skin cell turnover and boosts collagen production, making it a powerhouse anti-aging ingredient. In addition to plumping out fine lines and wrinkles, retinoids improve skin tone and texture, prevent breakouts, and enhance your glow.
You'll find retinol in a slew of skincare products, ranging from serums to moisturizers and lotions. It's one of the most potent active ingredients out there for combatting signs of aging. What makes it all the more popular is its ability to tackle a range of other skin concerns. It's one of those ingredients everyone can benefit from. Although dry and sensitive skin types should use it with caution to prevent causing further dryness, flaking, and irritation.
WHY RETINOL ENHANCES SUN SENSITIVITY
Retinol boosts cell renewal to produce new skin cells. By sloughing away dead skin cells and making room for new ones, the skin that develops is thinner and generally more delicate. Dermatologists advise against spending time in the sun when wearing retinol products, recommending that users apply them in the evening only.
Since retinol makes skin more sensitive to UV rays (ultraviolet rays), it's best to apply your fave retinol serums and lotions before going to bed. This way, they can sink in as you sleep and won't leave skin vulnerable to sun damage — which can result in fine lines, wrinkles, and hyperpigmentation.
HOW SUN EXPOSURE AFFECTS RETINOL
Another reason why you should stay out of the sun while wearing retinol: it breaks down in sunlight. To put it another way, sunlight decreases the efficiency of your retinol serums and creams.
For the sake of getting the most out of your lush lotions and potions, the derms advise reserving retinol application for the evenings. This way, your skin won't freak out and your retinol products will have their best chance at working their wonders.
WHEN'S THE BEST TIME TO USE RETINOL?
The best time to use retinol is in the evenings before going to bed, when you won't be exposing skin to sunlight. If you want to start using retinol in the daytime, the best seasons for doing so are fall and winter when UV rays aren't as strong. And that goes for all types of retinoids: retinol, tretinoin, and retinoic acid.
Nevertheless, you should still be layering over a broad-spectrum sunscreen with SPF 30 or higher to provide your skin with adequate protection. When retinol is exposed to direct sunlight, your skin becomes extra sensitive, leading to sunburn and skin aging.
Always wear sun protection on a daily basis and re-apply every two hours to keep your complexion safe. You'll find plenty of over-the-counter options that'll provide adequate protection.
Now that bikini season is over, retinol season is in. Start reaping all the benefits of retinol this fall to enjoy smoother, softer, more radiant skin.
BEST RETINOL PRODUCTS TO SHOP NOW
Looking to shop retinol skincare products this fall? We've got some great picks (and excellent alternatives) — for both the face and body.
Illuminate Body Polish
Our Illuminate Body Polish is a brightening exfoliator powered by AHA-packed pineapple and resurfacing retinol with a detoxifying base of high grade salt. Together, these ingredients help to buff away dirt, oil, and dead skin cells for a smoother, more even texture. They also decongest pores, preventing blemish formation, while reducing the appearance of dark spots and discoloration. You can massage this all over your body for instant smoothing and brightening effects. It's got all the best skincare ingredients to leave you sparkling all over.
Booty Polish
A butt-firming formulation to perk up your peach. Thanks to antioxidant-rich mixed berries and collagen-boosting retinol, this innovative treatment tightens, firms, and fades stretch marks for your smoothest, juiciest booty. Besides leaving your butt looking extra toned, Booty Polish tackles stretch marks and scarring. It can also be used on the rest of your body if you're looking for a quick pick-me-up.
Glow Serum
If retinol causes too many unpleasant side effects for you, such as dryness, flaking, and irritation, consider swapping it out for something gentler — like bakuchiol. Bakuchiol is a popular retinol alternative that offers all of the benefits and none of the uncomfortable side effects. It stimulates collagen production, restores elasticity, and even protects skin against UV rays and pollution.
You'll find it in our Glow Serum, a brightening potion that harnesses the exfoliating powers of glycolic acid with the youth-restoring properties of bakuchiol to restore your smoothest, brightest skin.
Glow Mask
Like the serum, Glow Mask relies on the illuminating powers of glycolic acid and bakuchiol to brighten up your complexion, plump out fine lines and wrinkles, and minimize the appearance of hyperpigmentation. With its jello-like texture and fast-acting actives, you'll be amazed by what this formula can do for your skin. Plus, it's designed for both the face and body. That means double trouble for dullness!
If you want to get the most out of your retinol products, make the most of it this fall. Now that bikini season is behind us, you can use your favorite anti-aging creams and serums without having to worry about them becoming inefficient due to UV exposure. That doesn't mean you can't use retinol all year round, though. You definitely can — and should. Just stick to making it part of your night-time routine.