Bakuchiol vs Retinol: Which One's Best For Your Skin?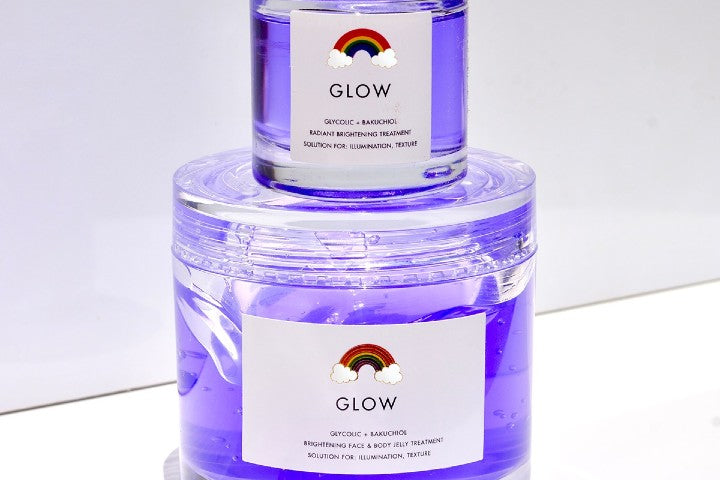 Retinol is billed as the 'gold standard' in anti-aging. Found in everything from cleansers to serums to moisturizers and face masks, this vitamin A derivative is proven to boost collagen production and speed up skin cell turnover, helping to reduce the appearance of fine lines, wrinkles, pigmentation, and even acne. It can also significantly improve skin tone and texture, and enhance elasticity, making skin appear noticeably firmer.
But there's another player in the anti-aging field that's gaining a lot of popularity: bakuchiol. Deemed a natural retinol alternative, bakuchiol is gradually making its way into more and more skincare products that target signs of aging.
But is it really better than retinol? Here's everything you need to know about these two skincare ingredients, and which one to use based on your skin type, concerns, and lifestyle.
Retinol
Retinol is a type of retinoid that's available over the counter in the form of cleansers, serums, creams, and lotions. According to dermatologists, this vitamin A derivative is capable of doing many wonderful things for your skin. From smoothing fine lines to brightening dull skin, treating breakouts to fading dark spots and hyperpigmentation, it's an active ingredient that really can benefit all.
It also acts fast. According to a recent study, patients who used a retinol serum over the course of 12 weeks saw a visible improvement in wrinkles and skin texture.
Because retinol causes skin to shed cells faster than normal, it's common to experience side effects such as dryness, irritation, and flakiness in the first few weeks of using retinol products until your skin adjusts to the ingredient. Dry and sensitive skin types are most susceptible to these side effects. Retinol is also not recommended for pregnant or breastfeeding women.
Bakuchiol
Bakuchiol is derived from the seeds and leaves of the 'babchi' plant (officially the psoralea corylifolia plant), and a mainstay in traditional Ayurvedic treatments and Chinese medicine.
Loaded with antioxidant, anti-inflammatory, and antibacterial properties, bakuchiol has been found to boost skin's brightness, improve skin elasticity, minimize pores, fade discoloration, and lessen fine lines. In other words, it offers many of the same benefits as retinol. Hence the reason it's been touted as a natural alternative to retinol.
Unlike retinol, however, bakuchiol doesn't come with any negative side effects. Plus, it's safe for pregnant and breastfeeding women. Research is still limited in comparison to retinol but what we know so far looks extremely promising — especially for those too sensitive for retinol.
Bakuchiol vs. Retinol
Without a doubt, bakuchiol and retinol can both add a lot to your skincare routine. Whether you're dealing with lines, breakouts, hyperpigmentation, dullness, or roughness, you can rely on either one to assist.
Retinol is definitely the most potent of the two, and most likely to deliver the fastest results. On the other hand, those speedy results come with a cost: dryness, irritation, and flaking — at least for the first few weeks, anyway.
Bakuchiol hasn't been as widely investigated as retinol, but the research found so far presents it as a gentler alternative to retinol with just as many benefits.
If you've got dry or sensitive skin, bakuchiol would certainly be your best option as you have a much lower risk of skin sensitivity. On the other hand, if you're looking for a fast and effective way to treat photoaging, and your skin can handle it, retinol would probably be the best choice.
If you are unsure which one to use, consult your dermatologist. In severe cases, you may benefit from a prescription retinoid, such as tretinoin or retinoic acid (Retin-A, Renova, Refissa). These contain a higher percentage of the active ingredient, thus being more powerful.
HOW TO USE IN YOUR SKINCARE ROUTINE
Bakuchiol can easily be incorporated into your daily skincare regimen. Whether you're using a bakuchiol-laced cleanser, serum, or moisturizer, you can use bakuchiol products on a daily basis without experiencing redness or irritation.
You'll need to take a more careful approach when using retinol in your skincare routine.
"Begin slowly by adding it into a nightly routine one to two times per week for the first week and increasing it gradually from there, depending on how the skin reacts," says Amanda von dem Hagen, a licensed esthetician and regional education specialist for Skinbetter Science.
She adds, "If there is visible redness or peeling, use it once per week for a month then increase to twice per week and monitor the skin for irritation before increasing use."
SHOP BAKUCHIOL SKINCARE PRODUCTS
Are you looking to reap the benefits of bakuchiol without suffering the side effects associated with retinol? Here are some of our favorite bakuchiol products.
GLOW Serum
A brightening bakuchiol serum combined with exfoliating glycolic acid, this daily serum leaves skin visibly smoother while minimizing fine lines, dark spots, and large pores. It also contains hydrating jojoba oil and soothing aloe to relieve irritation - making it ideal for sensitive skin types. You'll notice a beautiful luminosity within seconds after using this glow-enhancing serum. Remember to follow up with sunscreen when applying in the morning.
GLOW Mask
The mask version of our Glow Serum, this glossy gel mask contains a brightening bend of glycolic acid and bakuchiol. Together, these two powerhouse actives buff away dull skin, refine texture, and smooth out fine lines and wrinkles. It's guaranteed to leave your skin feeling silky smooth. Always follow up with SPF after rinsing off — unless you're applying it in the evening.
Bakuchiol and retinol are both powerful skincare ingredients that can make a significant difference to your skin. While retinol may be the more famous of the two, bakuchiol is quickly making its way onto shelves, and is especially favored by dry and sensitive skin types.
You can also try incorporating both ingredients into your skincare routine, using each one on alternating days to prevent irritation. This way, you can reap the benefits of both.
If your skin is delicate and prone to irritation, we recommend starting with bakuchiol rather than retinol to prevent undesirable side effects.