A Summer Skincare Routine for Oily Skin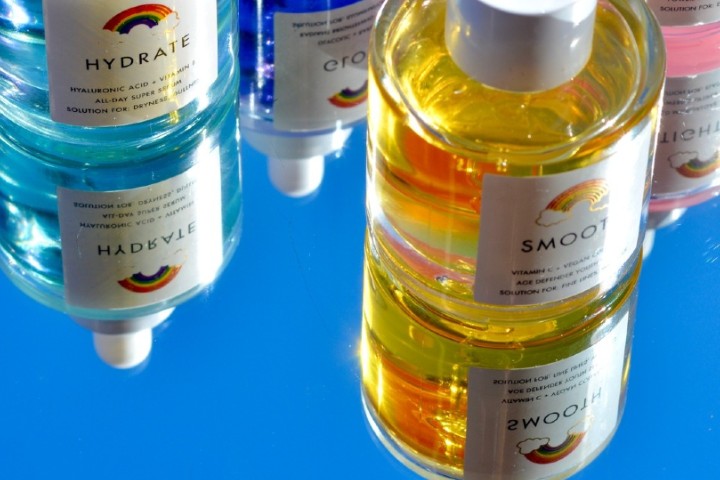 Oily skin types face the most skin problems during the summer months. That's because this is the season where excess sweating occurs, leading to clogged pores and breakouts.
The good news is, you can make your skin look a little less shiny by following a skincare routine filled with skincare products that combat excess sebum production.
Here's the best summer skincare routine for oily skin.
Start with a Salicylic Acid-Based Cleanser
Salicylic acid is a beta hydroxy acid (BHA) or chemical exfoliant that breaks down fatty compounds on the skin such as sebum and natural oils. It also serves as an effective astringent, minimizing the appearance of pores and reducing oiliness. Salicylic acid is often recommended for acne-prone skin. That's because it sweeps away dead skin cells and impurities from the skin's surface, helping to unclog pores.
If you're dealing with blackheads, whiteheads, or a shiny T-zone, cleanse your face and neck with a salicylic acid based face wash twice a day — morning and night.
Exfoliate 2-3 Times a Week
One of the main challenges oily skin types face is clogged pores. They're most prone to this over any other skin type because their sebaceous glands produce excess oil, resulting in clogging. While you won't be able to influence your skin's oil production, you can get ahead of it by keeping pores unclogged. And the best way to do that is with regular exfoliation.
Board-certified dermatologist Patricia Wexler believes alpha hydroxy acid glycolic acid is the best ingredient for getting the job done.
"Glycolic acid is beneficial in lotions, peels, and creams to reduce excess oil production and prevent plugging of pores that lead to breakouts," says Wexler. 
You'll find glycolic acid in Rainbow's Glow Serum, an exfoliating face and body serum designed to buff away dead skin and excess oil, leaving you with clear, glowing skin.
Apply a Toner in the Evenings
You don't need to tone morning and night, but since the end of the day is when your skin is the grimiest, the best time of day to tone is before you go to bed. Choose a gentle toner infused with oil-absorbing ingredients like salicylic as well as anti-inflammatories like aloe or green tea. These will help reduce the appearance of large pores and breakouts while keeping skin mattified.
For best results, saturate a cotton pad in your chosen toner and swipe the product onto skin after cleansing. Since you won't be rinsing off this product, your toner will have chance to penetrate skin and work its pore-clearing magic.
Moisturize the Right Way
Moisturizing is an important step in any skincare regimen — including those with oily skin. Just because skin's naturally lubricated with oils, doesn't mean you should skip hydration. In fact, moisturizing on a daily basis can actually prevent the overproduction of sebum.
When choosing a formula, look for ingredients that include hyaluronic acid and jojoba oil to hydrate the skin and even out skin tone. While oily skin types are generally advised to choose oil-free products, jojoba oil mimics natural sebum and seals in moisture without clogging pores.
Rainbow's Hydrate Serum helps to deeply moisturize skin, plump out fine lines, and improve skin tone and texture. With a blend of hyaluronic acid, jojoba oil, and vitamin B5, this formula will help keep oily skin healthy and in check.
Treat Your Skin Concerns
If you are experiencing clogged pores, pimples, or fine lines and wrinkles, incorporate a formula that addresses your skin concerns.
Those prone to acne should be using a spot treatment formulated with benzoyl peroxide or salicylic acid to help curb oil production and ward off breakouts. If you're seeing the first signs of aging, reach for retinol. In addition to keeping pores clear, retinol boosts collagen production and restores elasticity for smooth, youthful looking skin.
If this vitamin A derivative is too harsh on your skin, try vitamin C instead. You'll find this potent antioxidant in Rainbow's Smooth Serum — along with a vegan collagen boost.
Wear Sunscreen
Oily skin types need to choose SPF wisely. Look for a formula that's oil-free and non-comedogenic to prevent it from clogging your pores. Daily sunscreen is essential for keeping skin healthy and protected, while preventing premature signs of aging. Ideally, you want to use SPF 30 or higher for maximum protection.
Wearing sunscreen helps shield your skin against damaging UV rays that can contribute to sun damage and skin cancer. Remember to re-apply every two hours to keep your skin safe while out in the sun. Even on cloudy days, UVA and UVB rays are still present, which is why it's important to wear it daily, regardless of the weather.
Utilize Blotting Papers
Blotting papers are a handy product to have on you if you're dealing with shiny skin. They work by absorbing excess oil on the skin, making skin appear instantly more matte. Best of all, they're small and easily transportable! Keep a pack in your bag for whenever you need a little touch up.
For best results, gently press the blotting paper against your skin for a few seconds. Repeat throughout the day when oiliness appears.
Cleanse After Sweating
Another important point we'd like to make: while sweating doesn't directly cause acne, it does contribute to clogging pores. Every time you get in a sweat, whether from a walk in the hot summer heat or a hardcore workout, always wash your face to remove the impurities and keep pores clear.
Even if you don't have access to your daily cleanser, washing your face with plain old water is better than letting sweat sit on your skin.
If you've been searching for the best skincare routine for oily skin, you've come to the right place. Be sure to follow the skincare tips above to keep your complexion smooth, clear, and shine-free this summer. If you're still experiencing oiliness after four weeks into this new routine, visit a professional dermatologist for advice. You may be prescribed a topical or oral treatment to control the shine.