9 Natural Treatments for Acne Scars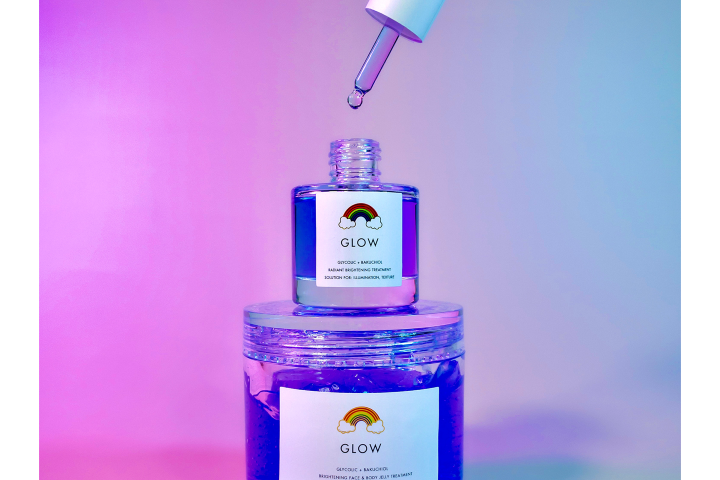 Acne scars are typically caused by picking, prodding, and popping your pimples. While they might look unsightly, acne scars are actually part of the healing process. Once your acne has cleared, the skin tries to correct the damage that's been caused by the breakout. It does this by producing collagen, which can help speed up the healing process.
Nevertheless, acne scars can leave you feeling self-conscious, and you're no doubt looking for a way to clear them up as quickly as possible. While there are plenty of over-the-counter scar treatment options, it's worth trying out one or more of the below home remedies for healing acne scars.
#1: Honey
As effective as alpha hydroxy acids like glycolic acid can be for clearing up acne scars, they can leave sensitive skin feeling a little irritated. Honey is a much gentler alternative that's long been used for medicinal purposes such as wounds and burns. Research shows that honey can also speed up wound healing, preventing scarring from occurring in the first place.
Further research also shows that applying honey directly to the affected areas can help reduce the appearance of acne scars thanks to its antibacterial and hydrating properties.
#2: Aloe Vera Gel
Aloe vera is another common home remedy for healing hyperpigmentation and scarring caused by blemishes. According to studies, applying topical aloe vera gel directly to wounds can reduce scar tissue size, as well as minimize inflammation. This is an especially good option for sensitive skin, as aloe vera boasts anti-inflammatory properties which can quell redness and irritation. That's why it's commonly used for treating sunburn.
#3: Tea Tree Oil
Loaded with antibacterial, antifungal, and antiviral properties, tea tree oil has long been a remedy for blemishes and blemish scars. According to dermatologists, it is most beneficial in healing hypertrophic scars. Of course, the results won't happen overnight, but it can help to lessen their appearance with regular use. For best results, combine the essential oil with a carrier oil like coconut oil and apply to the affected area twice a day. Since tea tree oil is quite potent, it needs to be mixed with a carrier oil so that it doesn't irritate or dry out your skin.
#4: Coconut Oil
You'll find coconut oil in a range of skincare products, especially those designed to moisturize like creams, lotions, and serums. However, it seems that coconut oil can also be effective for softening acne scars. Packed with fatty acids and antioxidants, coconut oil has been proven to inhibit keloid scar tissue and promote tissue repair. It's also extremely effective at hydrating the skin, which can help to strengthen the skin barrier and promote quicker healing.
#5: Rosehip Seed Oil
Another clinically proven natural remedy for acne scars is rosehip oil. Rosehip oil contains vitamin A, vitamin C, and a host of fatty acids such as oleic acid, palmitic acid, and linoleic acid. These all help to lighten dark spots and discoloration while boosting natural collagen production to spur healing. Researchers found that applying rosehip seed oil twice daily reduces the appearance of scars. Since this natural oil is so gentle on the skin, all skin types can benefit from using this oil to naturally heal acne scars.
#6: Apple Cider Vinegar
A natural astringent and disinfectant, apple cider vinegar can be helpful for treating both acne and acne scars. It also works almost like an exfoliant, removing dead skin cells and excess sebum to make way for fresh new scar-free skin. Over time, the resurfacing properties of apple cider vinegar should gradually fade scars on the skin.
#7: Shea Butter
Like coconut oil, shea butter is packed with vitamins and fatty acids that can serve as an effective acne scar treatment. In addition to deeply moisturizing the skin and promoting a healthy skin barrier, shea butter promotes skin healing, helping scars to fade faster. Because this natural emollient is non-comedogenic, you don't have to worry about it clogging your pores and causing more acne.
#8: Baking Soda
Baking soda can be a harsher treatment for acne scars, but it's worth a try if you're scars aren't going anywhere. It works by acting as a natural exfoliator, buffing away dead skin and promoting an even skin tone and smoother texture. For best results, mix two parts water and one part baking soda until you get a paste, then massage it into the affected area, and rinse.
#9: Lemon Juice
While we don't usually advise applying lemon juice to the skin, in small amounts, on small areas, you can enjoy the benefits of lemon. That's because lemon has alpha hydroxy acids, meaning it works to resurface skin and promote a smoother, clearer complexion. It also serves as a lightener, fading the appearance of scars and discoloration. For best results, cut a lemon in half and rub one of the halves over the scar. Let it sit on the skin for 10 minutes, then rinse.
You should know that lemon can make skin more sensitive to sun exposure. To protect your skin, always leave the house wearing sunscreen with SPF 30 or higher.
WHAT ARE YOUR OTHER OPTIONS FOR HEALING ACNE SCARS?
Some of the best skincare ingredients for getting rid of acne scars include glycolic acid, lactic acid, salicylic acid, and retinoids. You'll them in everything from cleansers to serums to creams, and more! You'll find glycolic acid in our resurfacing GLOW Bundle, which features a serum + mask made to brighten, smooth, and fade discoloration.
If your acne scars are severe, consider trying an in-office treatment such as chemical peels, microneedling, and laser therapy. It's best to consult your dermatologist first so that they can recommend the best procedure for your acne scars. They may also be able to suggest acne treatments to control acne and prevent future breakouts, thus preventing scarring.
As you can see, there are many different natural remedies for acne scars. Have you tried any of the above yet? Have they worked for you? Let us know your thoughts!