7 Skincare Ingredients Worth the Splurge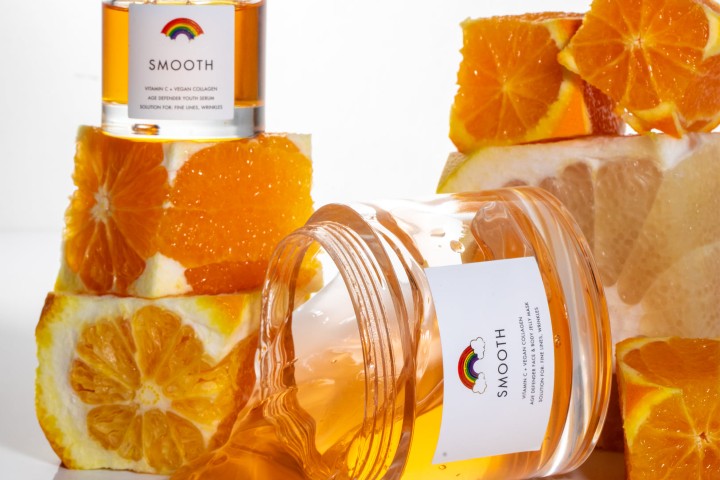 If you're the kind of person who likes to invest in smart skincare, you might be wondering if the serums and lotions you buy are truly worth the splurge. 
Higher price doesn't necessarily mean higher quality. However, the kind of ingredients a skincare product contains can tell you a lot more about a product's value. 
For instance, beauty products that contain active ingredients are more likely to have a higher price tag than those without. That said, some brands notch up the price with or without actives. That's why it pays to be a smart shopper.
Here are 7 skincare ingredients that are definitely worth the splurge. Look out for them the next time you need a cleanser, serum, or moisturizer. 
#1: Hyaluronic Acid
Hyaluronic acid is a fantastic skin hydrator. It can hold up to 1,000 times its weight in water, meaning it both hydrates the skin and plumps it too. 
Hyaluronic acid, or HA, works to supercharge the skin by infusing it with moisture to alleviate dryness, reduce signs of aging, and leave skin looking glowy.
The Product: Rainbow's Hydrate Serum
This serum combines hyaluronic acid and vitamin B5 to provide complete hydration to the skin while plumping out fine lines and brightening skin tone. It's suitable for all skin types. 
#2: Retinol
When it comes to anti-aging treatments, you really can't get much better than retinol. This vitamin A derivative is a gold standard in anti-aging skincare routines and definitely worth spending money on.
"With continued use, retinol helps strengthen the skin foundation and improve the appearance of fine lines and wrinkles," says Joshua Zeichner, MD, director of cosmetic and clinical research in the Department of Dermatology at Mount Sinai Hospital in New York. 
Besides addressing signs of aging, retinol is also capable of improving skin texture, treating hyperpigmentation, and preventing breakouts.
However, not all retinol-based products are created equal. Some brands only use a sprinkle of retinol in their formulas simply to be able to call it a retinol-containing product. Make sure retinol comes pretty high up on the ingredients list -- as this indicates the product contains high levels of the ingredient. 
#3: Antioxidants
Antioxidants help protect the skin from pollution, UV rays, and free radicals, all of which lead to premature aging of the skin. The best antioxidants for your skin include vitamin A, vitamin C, vitamin E, niacinamide (or vitamin B3), and polyphenols. They can also serve as anti-inflammatories to treat skin irritation and redness often experienced by sensitive skin types. 
You will find antioxidants in a range of skin products, including face creams, eye creams, toners, serums, and lotions. 
#4: Vitamin C
Vitamin C is a potent antioxidant that can treat skin discoloration, shield skin from free radicals, and offer brightening effects, resulting in luminous, glowing skin. 
"Because of its antioxidant properties, vitamin C aids in your skin's natural regeneration process, which helps your body repair damaged skin cells," says dermatologist Patricia Wexler, M.D.
The Product: Rainbow's Smooth Serum
This vitamin C serum infuses the potent antioxidant with vegan collagen to deliver fresher, bouncier, more youthful skin. Together, these ingredients help fade dark spots, boost collagen production, and elevate skin elasticity. It's a daily essential for warding off signs of aging.
#5: Sunscreen
Since you should be wearing SPF every day, it's well worth investing in higher quality ingredients that are better for the skin. Ingredients to look out for include zinc oxide and titanium dioxide. It's better to pay extra and have peace of mind.
As a general rule, dermatologists recommend using a broad-spectrum sunscreen of at least SPF 30 or higher to protect skin against UV rays. If you've got really fair skin, you may want to opt for SPF 50 for maximum protection. 
#6: Exfoliating Acids
Exfoliating acids like alpha hydroxy acids (AHAs) and beta hydroxy acids (BHAs) are a must for smooth, radiant skin. Exfoliation helps buff away dead skin cells, unclogging pores, warding off breakouts, and allowing other skincare products to penetrate more deeply. Regular exfoliation can also help fade pigmentation and discoloration. 
Instead of looking for physical exfoliants which may be too harsh for sensitive skin types, look for chemical exfoliating acids like glycolic acid, lactic acid, and salicylic acid.
The Product: Rainbow's Glow Serum
This radiant brightening treatment blends the exfoliating powers of glycolic acid with the antioxidant properties of bakuchiol to inject instant radiance into skin. This formulation is a daily staple for keeping skin fresh and revived. It may be a little dehydrating for dry skin types, so be sure to follow up with a generous layer of face or night cream for added moisture. 
#7: Collagen
Vegan collagen helps strengthen and condition the skin to visibly improve firmness, fade fine lines and wrinkles, and enhance suppleness. Collagen is an ingredient naturally produced in the body that depletes as you age. Since it's responsible for keeping skin firm and plump, upping your collagen intake can drastically improve the appearance of your skin and restore youthfulness. 
The Product: Rainbow's Smooth Face and Body Mask 
This lightweight, juicy jelly mask is formulated with natural ingredients such as vegan collagen and vitamin C to target and prevent fine line formation on the face and body. Used regularly, this formula offers ultra-brightening and tightening benefits for a youthful, glowing complexion while protecting you from free radicals. Nourishing and fragrance-free, it works for all skin types. 
The next time you visit your local drugstore or go online beauty shopping on Rainbow, Sephora, Or Ulta, be sure to scan the ingredients list of a product before buying. You'll be able to tell whether or not a product is worth the money simply by its content of actives, such as those listed above. 
Whether you're looking for an anti-aging facial serum or an under-eye cream to tackle puffiness, the ingredients list reveals a lot. Peptides are another effective ingredient for turning back the clock and maintaining youthful skin.