7 Days to Perfect Skin: Your Guide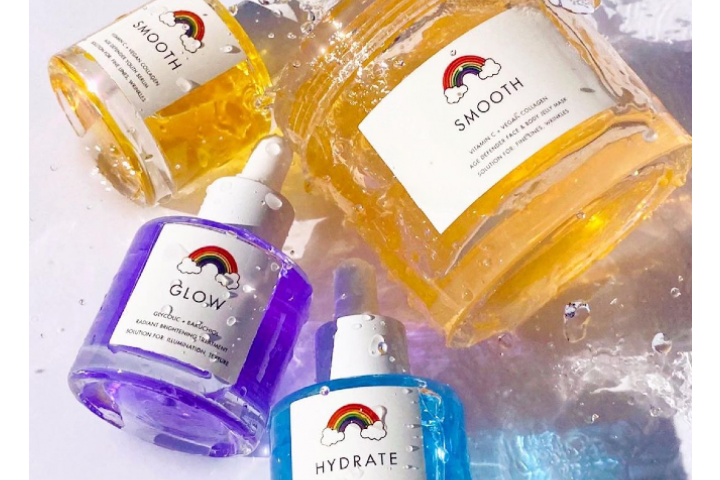 Perfect skin in seven days? That might sound like wishful thinking but it's definitely possible to transform your skin in a week. Since it takes around 4-6 weeks to see the full scope of results from skincare products, you're obviously not going to see all a product is capable of within seven days. However, you'll certainly see a difference — in texture and appearance.
We all want fast results. Not just from skincare, but from everything. With a handful of products and a few adjustments to your daily skincare routine, there's no reason why you can't look positively radiant in one week or less.
Here's your guide to achieving perfect skin in seven days.
Day 1
Use a More Productive Cleanser
Cleanser is a daily essential in a skincare routine. But not all cleansers come equal. Some can be harsh, drying and irritating while others may be too hydrating or oily. Then there are the cleansers that perfectly suit your skin type and address your primary skin concerns.
Since you use a cleanser daily, make sure you're using one that puts in the work. That's the one that will deliver faster, more visible results.
If you have oily skin or acne-prone skin, wash your face with an oil-balancing, acne-fighting product such as salicylic acid (BHA) or AHAs like lactic and glycolic acid. For those of you with dry skin, opt for a creamier cleanser to replenish moisture and prevent dryness. And if you have sensitive skin, pick a super gentle cleanser infused with calming ingredients like aloe, green tea, and vitamin E.
Day 2
Add Exfoliation
Exfoliation is a miracle worker for dull, lackluster skin. Best of all, it offers almost instant results. By buffing away the buildup of dead skin cells and sebum, exfoliation reveals your freshest, brightest skin. Scrubs are best left for the body, while chemical exfoliants are better for the face and neck.
In addition to brightening skin in a flash, exfoliators help to un-clog pores, preventing future breakouts. They can even soften the appearance of fine lines while fading dark spots and discoloration. If you're seeking glowing skin in seconds, exfoliation is your go-to product.
For the face, try Rainbow's GLOW Serum — a formula of glycolic acid and bakuchiol to slough away dead skin and leave the complexion instantly more radiant. For the Body, try Rainbow's Smooth Scrub, which contains hydrating niacinamide + anti-aging strawberries to smooth, firm, and tauten your skin.
Day 3
Target Skin Concerns with a Serum
Whether you're dealing with blemishes, signs of aging, under eye circles or dryness, there's a serum out there that can help. It's all in the active ingredients.
Serums contain a high concentration of one or more active ingredients that work to tackle skin concerns and promote better skin. One of the most potent products out there, they're perfect for solving your skincare woes.
Retinol is an all-round superstar. It can treat everything from fine lines to pimples and uneven skin tone thanks to its ability to boost collagen production and spur cellular turnover. AHAs such as glycolic and lactic acid are great for unclogging pores and refining skin texture. Salicylic acid and benzoyl peroxide help battle breakouts. Vitamin C is a go-to for brightening and protecting skin against sun damage. And hyaluronic acid is the best for dry, dehydrated skin.
Day 4
Add in a Face Mask
Keep skin extra happy by investing in a nourishing face mask. Whether your skin's in need of hydration, tightening, or unclogging, there are plenty of masks out there to choose from that can target your skin complaints.
Unlike most other products, you don't have to use a face mask every day. In fact, dermatologists recommend applying a face mask 1-2 times a week for best results. Again, look for a mask that contains those magical ingredients your skin needs to thrive. In order to take the best care of your skin, you need to know what you should be feeding it.
Day 5
Moisturize!
Both your face and body needs plenty of hydration. Moisturizing helps to replenish moisture and seal in hydration for day-long smoothness. While the full effects of your moisturizer will occur a few weeks in, you'll notice an improvement in how your skin feels right from the moment you slather it on.
Choose from face creams, hydrating serums, body lotions, and rich body butters. To maintain healthy skin, you should be moisturizing at least once a day after showering or cleansing. Even better: try moisturizing twice a day — once in the morning and again in the evening.
For rich, luxurious hydration, pick up a tub of Rainbow's Hydrate Body Butter. This rainbow swirl of shea, cocoa, and vitamin E melts into skin, locking in long-lasting hydration for all over silky smoothness.
Day 6
Keep Slathering on Sunscreen
You won't see the effects of SPF application straight away. However, over time, wearing sunscreen on a daily basis will prevent some nasty skin concerns ranging from fine lines to discoloration and even skin cancer.
Protect your skin from UV rays by applying a broad-spectrum sunscreen with SPF 30 or higher every single day. You can make your SPF work twice as hard by pairing it with a vitamin C serum. Vitamin C fights off free radicals, giving your daily SPF double duty.
Day 7
Feed Your Skin Antioxidants
Antioxidants such as vitamin A (retinoids), C, and E work wonders for the skin. Just like doctors recommend upping your daily intake of antioxidants, the derms advise using them in your skincare routine, too. Topical application of antioxidants helps to fight off free radicals, keeping skin smooth, young, and supple. Plus, they're the ultimate glow boosters guaranteed to leave you beaming!
While you can add in a toner, eye cream, face mist, or gentle DIY formulas, it's not necessary to give your skin a seven day makeover. If you have a skin condition like eczema, speak to your dermatologist before bringing in new products.
In the meantime, follow this 7 days to perfect skin guide...and get ready to glow!