6 Things You Should Never Do Before a Facial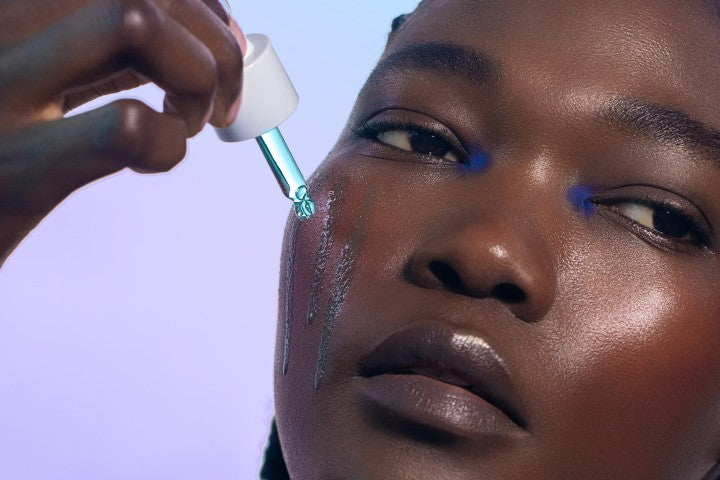 If facials are a regular part of your skincare routine, it's worth getting to know the do's and don'ts before going in for a treatment. In this case, we're going to focus on the don'ts because there are many factors you may not have considered before getting a facial treatment.
Here are some of the things you should never do before a facial in order to get the best results — and zero undesirable side effects.
#1: Don't: Wear Makeup
This one might seem like a no-brainer, but you'll be surprised by just how many beauty babes visit their facialist or dermatologist with a face full of makeup. To get the most out of your beauty treatment, arrive at your derm's office makeup-free.
"Wearing little to no makeup will free up more time for your aesthetician to work on correcting your skincare concerns and flaws," says Katherine Tomasso, director of brand education for Yon-Ka Paris. "A good facial treatment is worth every penny spent; this will help your aesthetician get right into the real therapeutic parts of your service." 
Since they're only going to remove your makeup anyway, it's just easier to show up au natural. You'll save yourself and your aesthetician so much time!
#2: Don't: Exfoliate
For the few days leading up to your facial, play it safe with your skincare products. Active ingredients like retinol, glycolic acid, and salicylic acid — while great for sloughing off dead skin cells — can sensitize skin, especially since your facial will probably include chemical exfoliation too. You'll also want to steer clear of scrubs!
Check your cleansers, toners, and serums for AHAs, BHAs, and retinol, and temporarily remove them from your routine until a few days after your facial. Not all skin types will be affected by pre-facial exfoliation, but it's always a good idea to play it safe in order to prevent dryness and irritation. Those with sensitive skin should be especially cautious.
Instead, treat your skin to nourishing hydration with Rainbow's Hydrate Bundle. It features a face mask and serum formulated with hyaluronic acid, aloe, and jojoba oil to deeply soothe and moisturize skin.
#3: Don't: Wax
Whether you're getting an extraction, chemical peel, or anti-aging facial, always remember to avoid waxing your face 24 hours prior to your appointment. Waxing is a form of aggressive exfoliation known for sensitizing the skin. By waxing immediately before your appointment, you risk making your skin even more sensitive and experiencing side effects like redness and irritation.
It's definitely worth waxing a couple of days before an appointment to ensure you're smooth and prepped for your facial. This will prevent hairs from getting in the way! Just be sure to give yourself plenty of space between your wax and your facial.
#4: Don't: Squeeze or DIY Extract Your Pimples
Better leave your blackheads and breakouts in the hands of your esthetician! As tempting as it may be to pop your pimples, resist the temptation! Squeezing or extracting your blemishes before a facial will only inflame your skin and make it extra difficult for your esthetician to properly extract your breakouts.
If you don't do it properly, squeezing and extracting can lead to acne scarring and hyperpigmentation. For clear, healthy skin, leave your flaws to the expert to fix. They'll be able to un-clog your pores, clarify zits, and prevent the formation of scars.
If you're struggling to resist, wash your face with a gentle cleanser and remind yourself that you'll only be worsening things by prodding with your fingers. And the trouble is, scars are extremely hard to heal!
#5: Don't: Spend Time in the Sun
Facials can be excellent at repairing sun damage like dark spots and discoloration, but your skin needs a chance to rest and recuperate after sun exposure. To prevent irritating your skin, stay out of the sun during the 24 hours prior to your facial.
If it's too late and you're already sunburned, cancel your appointment.
"Avoid facials if you have any sort of sunburn," says Spa Director Alejandro Ortiz, of the Rosewood Hotel in San Miguel de Allende, Mexico. "While the skin can use the pampering, ingredients in facials can penetrate burnt skin deeply, adding to irritation."
If you can't avoid going out in the sun the day before your facial, make sure you apply plenty of sunscreen with an SPF of 30 or 50 for maximum protection.
#6: Don't: Wear Fake Tan
According to celebrity aesthetician Joshua Ross, anyone going for a facial should avoid self-tanning the days before an appointment.
"If you want to get a spray tan, have it be more than two weeks prior to your facial, so your skin tone doesn't end up irregular," he explains.
And this doesn't just apply to self-tanning. Everything from your bronzing lotions to your tanning serums should be avoided the days leading up to your facial.
POST-FACIAL TIPS
To get the most out of your facial, follow these post-facial care tips.
Avoid Wearing Makeup For at Least Six Hours
Piling on moisturizers and creams right after a facial not only undermines the effects of your treatment, but may also clog and congest your pores.
Stay Away From Direct Sunlight and Heat For at Least 48 Hours
Sunlight and direct heat from sunbeds or saunas can irritate skin that's recently undergone a facial.
Refrain From Using Harsh

Soaps

and

Exfoliants
Stick to gentle skincare products that are easy on the skin instead of irritants that can leave your skin feeling raw.
As great as facials are for improving skin tone, texture, and clarity, it's important to practice good pre-care and after-care practices to prolong the benefits of your facial and prevent irritation. If you have any questions or concerns, speak to your dermatologist or esthetician. They'll be able to advise you on the best ways to take care of your skin before and after a facial in order to achieve the best possible results and minimal side effects. The best facials don't just happen in your derm's office. They begin at home!