5 Ways to Get Your Best Skin in 2023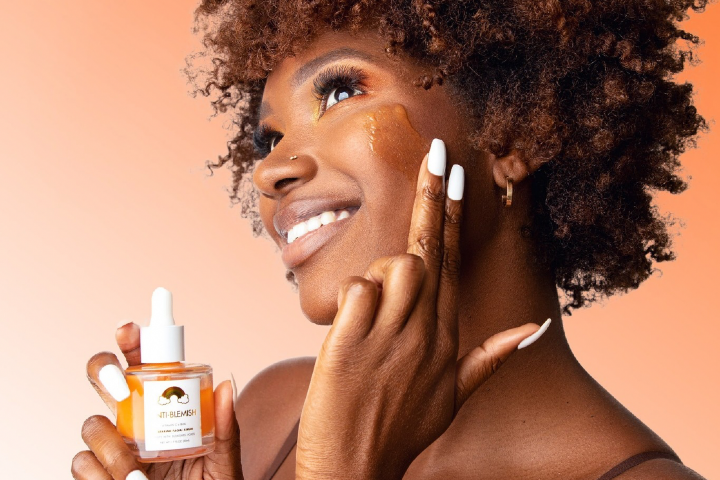 The new year is the perfect time to adopt better skincare habits, and manifest your best skin! But where do you even start? You're already cleansing and moisturizing on a daily basis...so what else can you do to get your skin smoother, clearer, or glowier?
A LOT more, as it turns out. You don't need to be a skincare wizard to achieve glowing skin this year. All you need is a little more know-how and a few good skincare products to get significantly closer to your dream skin.
Ahead, five ways to get your best skin in 2023 — and our favorite products for doing it with.
1: Start Skin Cycling
If you haven't already heard, skin cycling is a TikTok-viral skin trend that involves using different active ingredients including retinol and chemical exfoliants sparingly throughout the week to enjoy all their benefits without irritating your skin.
Coined by board-certified dermatologist Whitney Bowe, M.D., FAAD, skin cycling is excellent for those looking for visible results with a streamlined skincare routine. Whether you're dealing with breakouts, fine lines, or hyperpigmentation, skin cycling is one of the best methods for making your skin wishes come true.
To do it, Bowe recommends one evening of exfoliation and one evening of retinol followed by two nights of eliminating those ingredients and focusing on barrier repair instead using nourishing moisturizers.
Try Rainbow's RESTORED Bundle, featuring an exfoliating mask and AHA-powered serum for treatment of blemishes, discoloration, and wrinkles, and a hydrating hyaluronic acid serum for barrier repair.
2: Exfoliate — All Over
2023 is the year to take exfoliation way more seriously! Why? Because exfoliating your skin boasts a roster of benefits, including brightening skin, clearing breakouts, fading dark spots and discoloration, and even enabling other skin products to penetrate deeper. But don't stop at your chin or neck. The rest of your body can benefit from a little buffing every now and then.
There are a few ways to do it. For your face, your best off with a chemical exfoliant in the form of a cleanser, serum, or mask, as these are gentler for the delicate skin on your face. As for your body, invest in a sugar or salt-based scrub to slough away the buildup of sebum, dead skin cells, and dirt, revealing a fresh and bright bod!
It's super important to exfoliate everywhere to enjoy the smoothing and brightening benefits. Plus, exfoliation is said to be helpful with stretch marks and cellulite.
Try Rainbow's GLOW Mask for your face + Rainbow's SMOOTH Body Scrub for your body. These beauties contain glycolic acid, niacinamide, bakuchiol, and strawberries to buff, brighten, and smooth.
3: Patch, Don't Pick
Picking your pimples is one of the worst habits, as it can exacerbate them.
"It can be tempting to squeeze or pop a spot," says Dr Hiba Injibar, consultant dermatologist at Dermasurge Clinic. "but doing so can force bacteria and pus deeper into the skin, making the pimple more swollen and red." Picking and popping breakouts can also cause scarring, which tends to take a long time to heal.
Next time you get a pimple, patch it — don't pick it! Invest in BHA-infused acne patches like Rainbow's CLEAR Pimple Patches to melt away pore-clogging dead skin and reduce inflammation. These are also flecked with benzoyl peroxide for extra acne-fighting action!
Besides treating the breakout at hand, these patches create a barrier between your spot and your fingers, preventing you from picking — and ultimately, making things worse. They're our fave topical treatment for pesky red pimples.
4: Bring in the Actives
If you're serious about getting your best skin this year, don't waste any time getting familiar with active ingredients. Getting savvy with skincare ingredients can make all the difference to your skin because you'll be using products that actually work for your skin concerns.
Retinol is one of the most famous. Commonly known as an anti-aging ingredient, retinol works by increasing collagen and elastin output, manifesting smoother, firmer skin. Alongside this, it also speeds cellular turnover, helping to unclog pores, prevent blemishes, and gradually fade hyperpigmentation. All skin types and concerns can benefit from retinol. However, we recommend starting low and slow — especially if you have sensitive skin — as it can irritate skin.
Hyaluronic acid is another powerhouse active. Perfect for dry skin, HA is a humectant that draws in water, injecting skin with moisture, plumping out lines, and diminishing dryness. You'll find it in Rainbow's HYDRATE Bundle.
Don't forget your antioxidants either! Vitamin C is a derm-fave for brightening, lightening dark spots, and providing extra sun protection (when paired with your daily SPF!). You'll find vitamin C in Rainbow's SMOOTH Bundle.
5: Stop Skipping Sunscreen
Unprotected sun exposure is one of the leading causes of premature skin aging (aka, fine lines, uneven skin tone etc.) and skin cancer. Prevent them by wearing SPF 30 every day and reapplying throughout the day.
When you wear sunscreen, you protect your skin from harmful UV rays that contribute to sun damage — and ultimately a range of skin problems like fine lines, wrinkles, hyperpigmentation, and so forth.
To maintain youthful, healthy skin, invest in an oil-free sunscreen with SPF 30 or higher and wear it every day. You can maximize its protective effects by pairing it with a vitamin C serum.
Whether you've got dry or oily skin, fine lines or acne, the skincare tips above can help you achieve your skin goals this year. You really don't need to spend a fortune on serums, lotions, or supplements to get great skin. It's really just about sticking to the basics, getting savvy about skincare ingredients, and prioritizing protection.
If you think you may have a skin condition like eczema or rosacea, consult with a dermatologist to get a handle on it. They'll be able to diagnose it and offer the best advice on how to control it. The sooner, the better!
Make 2023 the year of your BEST SKIN!