5 Things You Should Look for in a Facialist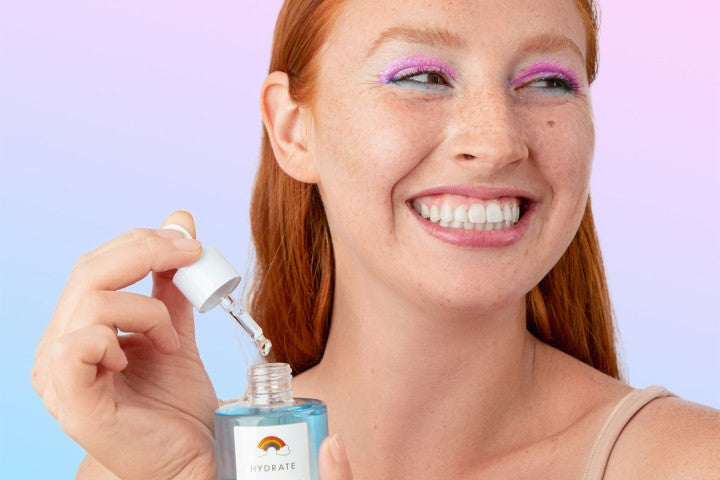 Whether it's your first time going to a facialist, or you're simply looking for someone new, we've put together a list of the top five things you should look for in a facialist. At the end of the day, this person is going to be touching your face, handling your skin concerns, and maybe even doing some slightly uncomfortable procedures to your skin (hello extractions!). Don't be too quick to decide on a facialist. Spend some time doing your research, going for a consultation, and making sure you feel comfortable before making them your go-to skincare guru.
Here are all the things to look for in a facialist before booking that facial massage or microdermabrasion session.
#1: Experience
Obviously, you want a facialist who knows what they're doing. If your skin is as precious to you as it is to us, you'll want it left in only the best, most capable hands. But how exactly can you find out whether your esthetician has a lengthy background?
Most of the time, you should be able to find this information out on their website. If you can't find it out there, get in touch and ask them directly. Alternatively, look through reviews and see what people say and how far back those reviews go. Ideally, you want a facialist who's transparent about their background. It's not the best sign if you feel like they're hiding stuff from you.
If you know of someone who has used them before (like your bestie, for instance), ask them how long they've been going and their general feeling towards the facialist.
Often, you can get an idea of how experienced someone is simply by speaking to them. And if you really want to be sure, you could check a few basic things out online and ask the facialist the same questions to see if you get the same answer.
#2: Qualifications
All states require estheticians to hold a license. Most estheticians must complete 600 hours of training and comply with state guidelines. Of course, what is required of a facialist depends largely on the state in which the business is located. However, it's always a good sign if your aesthetician has adequate qualifications, as this displays they know what they're doing and that you'll be in safe hands.
Once again, feel free to ask for qualifications and credentials if this information isn't available to you on their website or in their business premises. You don't need to feel bad or awkward about asking. It's just you taking precautions and wanting only the best for yourself. And it's much better to make the extra effort now, than end up having to pay for the mistakes of an unqualified facialist.
Many estheticians even take continuing education courses to stay on top of new trends and technology. That's another good sign, as it shows your go-to pro has a keen interest in the industry and is updated on the latest trends and new techniques.
#3: Friendliness
It's important to like and trust the person who's going to be extracting your blackheads and treating your skin problems. To get a feel for the facialist, book an appointment for a skin analysis and see how well you two connect. You want someone who not only listens to your skin concerns, but also provides helpful information on the best skincare products and facial treatments you can use to alleviate these issues.
You also want somebody who understands your anxieties. Whether you're dealing with breakouts, dry skin, fine lines and wrinkles, or hyperpigmentation, it's good to know you're speaking to someone who cares and will actively help you in getting to the root of these issues. Or maybe you have a skin condition like eczema or rosacea. Either way, look for a friendly, licensed esthetician who can help treat your skin concerns while ensuring you feel comfortable and happy in the environment.
#4: A Clean Environment
While you're having your consultation or skin analysis, take a look around the spa. Does it look clean? Dingy? You want to make sure the place is sparkling clean, since you can get an infection if the esthetician uses dirty tools on your skin. Check if they have sterilization tools. All spas should use these tools to ensure the tools they're using on their clients are spotless and won't spread infection. If you can't find it out while you're there, ask.
Whilst you're talking to the facialist about your current skincare routine, what serums and moisturizers you use, and any specific issues, remember to bring up the topic of sterilization tools.
#5: A Good Reputation
The reviews you find online aren't always as accurate as you'd hope them to be, and it can be misleading — especially if a company has fake Google reviews. Our top tip? Don't just look at how many stars a company has. Scroll through the reviews, and pay close attention to the ones with more than one sentence of text. It's also worth looking at the lowest reviews to see if any of the same issues commonly crop up.
If not, ask your friends or family members if they know a good facialist. Whether you're going for an exfoliation treatment, skin type analysis, or anti-aging facial, you always want to be sure your skin is in good hands.
Going for a facial is a form of self-care that benefits both your skin and your wellbeing. Just like when you choose a dermatologist, it's important to spend a little time looking for the right esthetician so that you can get the best possible treatment for your skin.
While you're waiting for your appointment, be sure to stick to a solid skincare routine that comprises of a cleanser, serum, moisturizer, and sunscreen with SPF 30 or higher. Then make a list of any questions you may want to ask the facialist. For instance, what products work best for my acne-prone skin? What's the best in-office treatment for premature signs of aging? Is there a way I can make my sensitive skin less red? And so on...
When it comes to your skin, you can never ask too many questions.
Shop Rainbow Beauty online + at Walmart and CVS.