3 Signs Your Skin Needs a New Moisturizer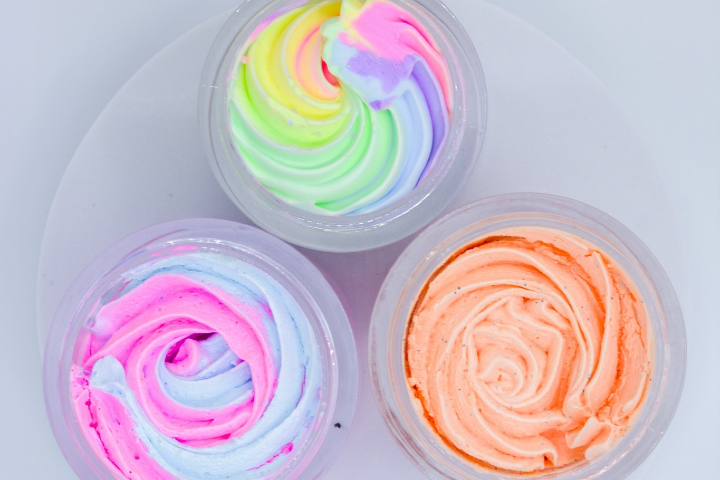 Every skincare routine needs a moisturizer. By moisturizing on a daily basis, you're improving skin's hydration, preventing irritation and restoring the skin's barrier all while making skin appear visibly smoother.
Especially in the colder months, with harsh winds and cold air compromising your skin barrier, it is all the more important to quench thirsty skin with a high-performing face cream or serum. That said, not all moisturizers are made equal.
From the formula to your skin type, different factors affect the effectiveness of your daily moisturizer. Here are some signs it's time for an upgrade.
#1: Dryness
If you've been using the same moisturizer for two to three weeks and your skin still feels dry, it's time to swap. After all, the purpose of a moisturizer is to hydrate and alleviate dryness. So if you're still feeling dry, despite all those lashings of cream, you might need to look for a new formula.
A good way to tell that your moisturizer isn't working is if your skin still feels dry and tight after applying it. Dermatologists recommend giving products the benefit of the doubt for 2-3 weeks before swapping it out. If you've reached three weeks and you're seeing no improvement, get shopping — because you need a new moisturizer!
Some formulas — especially those designed for oily skin and acne-prone skin — may simply be too harsh, leaving skin feeling dry and flaky. As great as blemish-fighting ingredients like salicylic acid are for sloughing away dead skin cells, sapping sebum, and unclogging pores, they can leave skin parched. You can probably get away with using this formula a couple of times a week, but stick to using something more hydrating on a daily basis.
#2: Breakout
Another warning sign your skin needs a new moisturizer: your current one triggers acne. There are a couple of reasons why your moisturizer causes breakouts. The first reason? It's comedogenic. In other words, it could be clogging your pores causing blackheads, whiteheads, and pimples. Switch to an oil-free, non-comedogenic moisturizer that won't clog pores.
The second reason? Your moisturizer is way too heavy. Or your skin simply doesn't like creams.
"If your skin is prone to acne, you should try a lighter moisturizer," says Dr. Corey L. Hartman, founder and medical director of the Skin Wellness Center of Alabama in Birmingham. "Instead of a cream, try a serum or hydrating gel that contains hyaluronic acid."
The problem with heavy lotions and creams is that they tend to worsen congestion of pores, causing an increase in oil production and more frequent breakouts.
#3: Rashes or Redness
Is your moisturiser leaving you red, stinging, or with rashes? Sometimes, tingling can be a good thing as it may indicate that a skincare product is working. But that's not usually the case for moisturizers since their role is to hydrate rather than treat specific skin concerns.
If you're experiencing redness, rashes, burning or stinging, "this could mean that the moisturizer isn't compatible with your skin or you have a sensitivity to one or more of the ingredients," says board-certified dermatologist David Orentreich, MD.
Select a sensitive skin friendly formula infused with nourishing ingredients, and take a break from potentially irritating ingredients like retinol and hydroxy acids. As great as these are for brightening, smoothing, and treating fine lines and discoloration, they can be irritating to the skin.
WHAT TO LOOK FOR IN A MOISTURIZER
To get the most out of your daily moisturizer and keep skin well-hydrated this fall, look out for these hydrating ingredients.
Humectants
Humectants essentially draw moisture to the top layer of your skin. The two most popular humectants are glycerin and hyaluronic acid. Alongside their hydrating effects, these two ingredients can also spur collagen production, plumping out fine lines and wrinkles.
Emollients
Emollients seal in moisture and fill in tiny cracks in the skin's barrier for a smoother, dewier appearance. Shea butter, cocoa butter, and ceramides are the best emollients to look for in your creams, lotions, and butters.
Occlusives
Like emollients, occlusives lock in hydration. The only difference is that they form a protective barrier on the skin's surface, promoting maximum absorption of your creams and serums. Look for petroleum to ensure you're getting an emollient that'll keep your skin silky smooth and strong while giving it a natural glow.
SHOP MOISTURIZERS
Whether you're looking for a face or body moisturizer, we've got some great picks for you that harness the powers of the hydrating trio above.
Hydrate Serum
Alleviate dry skin, flaking, and roughness with this hyaluronic acid-based serum. Made for the face and body, this formula drenches skin in moisture for improved skin texture and extra glow. It's gentle enough for even the most sensitive skin types. Make it part of your daily skincare regimen for deeply nourished, healthy skin.
Smooth Serum
An anti-aging serum packed with vitamin C and vegan collagen to brighten, smooth, and lighten hyperpigmentation. Pair it with your daily sunscreen for added UV protection. Thanks to vitamin C's antioxidant properties, it defends against free radical damage.
Anti-Cellulite Body Cream
A beauty routine must-have for keeping skin smooth, healthy, and cellulite-free. Anti-Cellulite Body Cream blends the plumping powers of watermelon and vegan collagen booster to soften stretch marks, diminish dimply skin, and leave skin feeling firmer. One of our new products, you'll love the way this lotion works.
Hydrate Body Moisturizer
A rejuvenating, intensely moisturizing body butter enriched with shea butter, coconut oil, vitamin E, and cocoa butter to lock in moisture, repair the skin barrier, and leave skin buttery soft. Apply after showering or exfoliating to prevent skin from drying out. This rich and fluffy formula is ideal for super dry skin and can even ease symptoms of eczema.
Whenever a skincare product isn't delivering desirable results, don't wait around to trade it in for something better. Unless you're experiencing severe side effects like extreme dryness, breakouts or irritation, give your moisturizer at least a couple of weeks before tossing it aside. Just don't wait months before you swap it out. The sooner you start using the right moisturizer, the sooner you'll see a smoother, silkier, and dewier complexion.