3 Overnight Dull Skin Treatments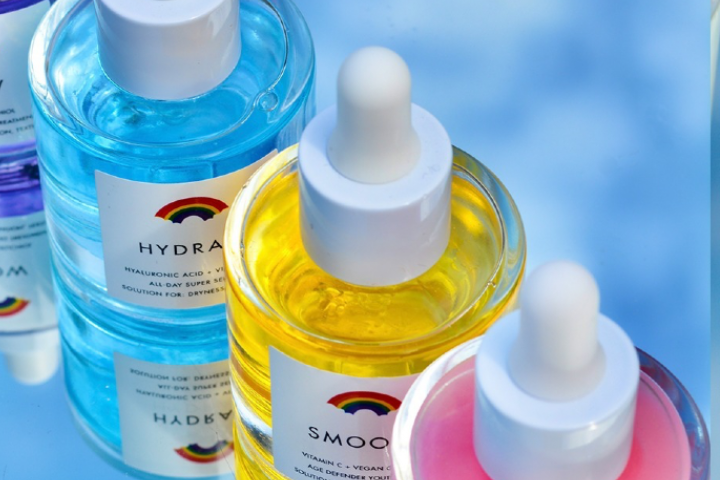 Is your skin looking a little blah these days? Dull skin is something all of us deal with at some time or another. There are many reasons why you might be dealing with dull looking skin. Most importantly, you're not short of treatments when it comes to brightening your complexion.
Ahead, we look into the common causes of dull skin and how to treat it in your sleep!
What Does Dull Skin Look Like?
Dull, lackluster, slightly sad. You can't mistake dull skin. Unlike fresh, radiant skin, dull skin just looks sad and stressed, like it hasn't seen love for years. It is often accompanied by uneven skin tone, making skin appear dry, rough, and bumpy.
What Causes Dull Skin?
Curious as to what might be stealing your glow? Here are some of the most common causes for dull skin.
A Buildup of Dead Skin Cells
Your skin naturally sheds dead skin cells in order to make way for new fresh cells. However, these dead cells don't always shed as often as they should and end up building up on the skin's surface instead, giving skin a dull, dry, and lackluster appearance.
You can easily fix this by exfoliating more regularly. Exfoliation is the process of removing dead skin cells and impurities, helping to improve skin texture — and tone. One of the best ways to exfoliate is using chemical exfoliants such as hydroxy acids like glycolic, lactic, and salicylic acid. These help to dissolve the buildup of dead cells on the skin's surface, revealing fresh, vibrant skin underneath. What's more, they can even help to reduce the appearance of dark spots and discoloration while preventing breakouts.
Dehydration
Studies have found a strong connection between drinking plenty of water and having healthy skin. This is because drinking enough water boosts hydration from below your skin's surface, giving skin a glowier look. On that note, dullness might also be a sign of dehydrated skin...
Dryness
Dry skin just doesn't reflect light in the way hydrated skin does. So if you're dealing with dullness, it's highly likely you're dealing with dry skin too. In addition to buffing away old cells, it's important to moisturize regularly using hydrating skincare ingredients like hyaluronic acid, glycerin, ceramides, niacinamide, and shea butter. You'll find these in everything from cleansers to toners, serums to lotions.
Make moisturizing part of your daily skincare routine to manifest healthy, glowing skin. You can also choose products with additional features (like firming effects) to target other skin concerns like fine lines, wrinkles, and hyperpigmentation.
Aging
As you age, collagen and elastin decrease, leaving skin less plump and radiant. You can't control the aging process but you can prevent signs of aging from showing up on your face. Look for skincare products that provide skin with nourishment and hydration while reducing the appearance of fine lines.
Some of the best anti-aging ingredients include retinol, antioxidants like vitamin C and E, and hyaluronic acid. These ingredients help boost collagen production and restore elasticity while bolstering skin barrier function and fending off free radicals.
Poor Skincare Habits
Even the most basic skincare routines should consist of a daily cleanser, serum, moisturizer, and sunscreen. Alongside this, you should be exfoliating twice a week to prevent the buildup of dead skin cells. And equally as important as all of this: using products that suit your skin type.
When you're not caring for your skin in the way you should, you'll quickly see a deterioration in its appearance. For that reason, always stick to a daily skincare routine and use products designed for your skin type and concerns. Whether that be fine lines, pigmentation, or acne, the products you use should be working towards resolving these issues.
3 Overnight Dull Skin Treatments
Believe it or not, you can actually combat dull skin in your sleep. Sound good? Here are three of our favorite formulas you can sleep in tonight to wake up GLOWING.
GLOW Mask
What it is: An exfoliating face mask designed to gently buff away dull skin, refine texture and give the face an ultra fresh feel.
Key ingredients: Glycolic acid + bakuchiol. While glycolic acid sloughs away dead cells and unclogs pores, bakuchiol speeds cellular turnover, promoting fresh cell generation for smooth, radiant skin.
What it treats: Dullness, roughness, discoloration, acne
How to use: After cleansing, apply a thin layer of the mask to your face and neck. Let it absorb before going to bed. Rinse off the next morning. For best results, use twice a week.
HYDRATE Serum
What it is: A moisture-drenching face moisturizer developed especially for dry and sensitive skin. This formula plumps, hydrates, and nourishes for all-day, all-over dewiness.
Key ingredients: Hyaluronic acid + vitamin B5. A powerful humectant, hyaluronic acid visibly plumps and hydrates while vitamin B5 locks in moisture and improves tissue regeneration for improved brightness and elasticity.
What it treats: Dryness, dullness, fine lines, rough patches
How to use: After cleansing, pat a few drops of serum into your face and neck. For best results, use daily.
SMOOTH Serum
What it is: A vitamin C serum created to give you that lit from within glow while tackling other skin concerns like hyperpigmentation, scars, and skin aging.
Key ingredients: Vitamin C + vegan collagen. While vitamin C lends its brightening and free radical fighting effects, vegan collagen plumps and lifts for visibly youthful, glowing skin.
What it treats: Dullness, fine lines, sagging, discoloration
How to use: After cleansing, pat a few drops of serum into your face and neck. For best results, use daily.
From serums to night creams and masks, there are lots of topical brightening treatments you can try to diminish skin dullness. Ideally, you should be looking out for formulas packed with hydrating ingredients and nutrients known for offering brightening benefits.
In many cases, dull skin can imply poor skin health. For that reason, you need to start increasing your usage of nourishing skincare products while feeding your body with vitamins and PLENTY of water.