10 Lovable Gifts for International Women's Day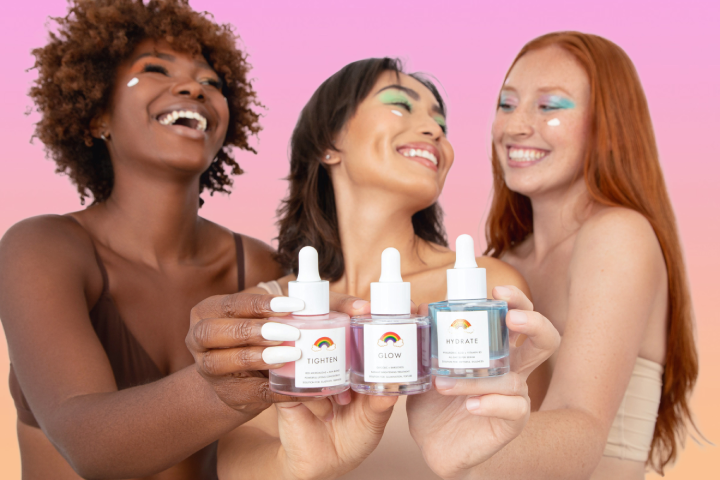 International Women's Day is celebrated every year on March 8th to recognize the social, economic, cultural, and political achievements of women, as well as to highlight the ongoing struggle for gender equality. The day has been observed since the early 1900s and has grown into a global movement that seeks to empower women and raise awareness about the issues they face.
The history of International Women's Day can be traced back to the early 20th century when women in many parts of the world began to demand better working conditions, the right to vote, and an end to discrimination. The first International Women's Day was observed on February 28th, 1909, in the United States, but it was not until 1917 that the day was first celebrated in Russia. In 1975, the United Nations officially recognized International Women's Day, and since then, it has been celebrated all over the world.
Here are some lovable International Women's Day gifts to give to your best friends this year to show them how much you love and adore them!
#1: Booty Polish
Instead of the traditional women's day gift ideas (like chocolates, flower bouquets, coffee mugs, and photo frames) treat that special woman in your life to this ultra-lush booty polish.
A lightweight, exfoliating polish packed with brightening mixed berries and retinol, this polish is designed to tighten sagging, smooth away stretch marks, and plump out dimpled skin. It can even help with pesky butt breakouts!
#2: Hydrate Bundle
Forget perfumes and home decor. This women's day, gift your loved one this luxurious, deeply hydrating skin gift set. Inside, you'll find a serum and mask infused with hyaluronic acid and vitamin B5 to drench skin in day-long moisture while plumping out fine lines. It's a great gift for women who appreciate high quality skincare.
#3: Firm Boob Mask
The Rainbow Beauty FIRM Unisex Chest and Boob Mask is a whipped body mask featuring a powerful combination of retinol and antioxidants that work to tighten and minimize fine lines, as well as repair UV damage and plump the skin on the neck and chest area.
The mask also contains radish root extract which acts as a natural moisturizer and a calming agent, helping to alleviate dry, swollen skin. Gentle jojoba beads combined with retinol provide a light exfoliation, both chemically and physically, making it safe for everyday use. This product can also assist with stretch marks, sagging, and other skin concerns. You've probably seen it in social media!
#4: Plump Lip Butter
Beautiful gifts don't have to be big. Take Rainbow's Plump Lip Butter. This decadent swirl of coconut, vanilla, and peppermint might look tiny, but she's pretty mighty in her abilities to deliver a plumped up, luscious pout. In one single swipe! Gift it alone, or pair with other thoughtful gifts like bath bombs, essential oils, and scented candles to create your own gift basket.
#5: Smooth Shave Butter
Treat your loved ones to the most delightful shave ever with Rainbow's Smooth Shave Butter. A swirl of coconut and vitamin E, this soothing butter coats skin and hair follicles for the closest, most irresistibly smooth shave of your dreams. Fresh flowers are nice and all, but upgrading her shave...well, that's a gift she'll be eternally grateful for. It's the perfect women's day gift!
#6: Hydrate Body Butter
Celebrate women's health and beauty with Rainbow Hydrate Body Butter! This restorative, intensely hydrating body butter is perfect for anyone looking to combat dryness and discoloration. It blends the healing properties of cocoa butter, shea, and coconut to provide all-day, all-over silkiness.
Rainbow Hydrate Body Butter is suitable for all skin types and can be used by anyone, whether your co-worker, a skincare enthusiast, or anyone who deserves some pampering. It's a special gift she won't forget!
#7: Smooth Bundle
Looking for the right gift to spoil someone special this women's day? Consider the Smooth Bundle, a dynamic skincare duo that includes a mask and serum, designed to help you achieve a smoother, more radiant complexion.
Packed with antioxidant-rich vitamin C and elasticity-restoring vegan collagen, this bundle is perfect for softening fine lines and wrinkles, refining skin texture, and delivering all-over radiance. Whether you're looking to enhance your natural beauty or simply indulge in a little self-care, this bundle has you covered.
#8: Glow Bundle
Instead of bookmarks, t-shirts, or etsy creations, get your loved one this Glow Bundle, an indulgent skincare set that harnesses the resurfacing powers of glycolic acid and bakuchiol. Together, these ingredients work to buff away dead skin cells, stimulate cell regeneration, and leave your skin with a summer-fresh radiance.
This bundle is perfect for your face and body, and its brightening effects are just the beginning. With regular use, the Glow Bundle's mask and serum can help to gradually fade dark spots and discoloration in just a few weeks.
#9: Tighten Butt Mask
Say happy women's day to your bestie with this butt firming mask! It's the best gift for giving her an excuse to pamper herself and enjoy a moment of self-care. This whipped anti-aging mask utilizes the potent powers of papaya and retinol for a smooth, clear, and brightened derrière. Sure, it's a unique gift, but it's one she'll definitely be happy to receive. Who doesn't want a perkier peach, after all?
#10: Restored Bundle
Rainbow Beauty's Restored bundle is the ultimate solution for those looking to revive and replenish their skin. This set contains three powerful products that work together to restore and nourish your skin, leaving you with a healthy, radiant complexion.
All three products are designed to work together to deliver maximum results. Whether you're dealing with dryness, dullness, or other signs of aging, the Restored bundle has got you covered.
Gift it to that special lady in your life!
While women should be spoiled every day, International Women's Day is your chance to really go all out and show your loved ones how much they mean to you! And what better way to do that than with these luxurious skincare gifts?