Best Products for Dry Skin in 2022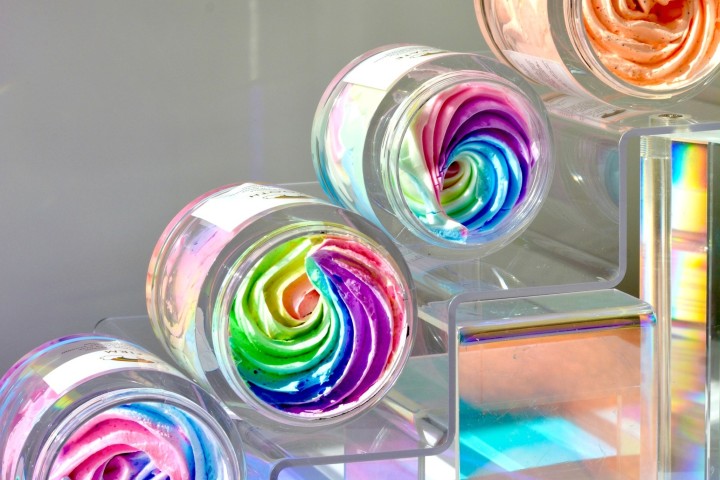 When you have dry skin, it can feel like you're forever reaching for moisturizers and lotions in a bid to drive out dry patches and flakiness. Moisturization is crucial if you have dry skin. All the dermatologists say it — and we're saying it too!
That said, not just any moisturizer will do. You need to use the right skincare products to quench chronic dryness.
Below, we delve into why people get dry skin — and the best face moisturizers, masks, and body lotions to restore moisture in your parched complexion.
WHY IS MY SKIN SO DRY?
Dry? Flaky? Maybe even a little itchy? They're all signs you're dealing with dry skin. When your skin's super dry, it's most likely because your skin barrier isn't performing at its best, which can leave skin feeling tight, dry, and generally uncomfortable. The job of the skin barrier is to block out harmful aggressors. When it's comprised, it leaves skin susceptible to all sorts of skin concerns ranging from dryness to irritation. Fortunately, a little hydration can change all of that.
"Think of moisturizers as a shield: You use moisturizers to lock in active ingredients and block harmful aggressors out," explains Dendy Engelman, M.D., board-certified dermatologist. "Moisturizers help to reinforce the skin barrier, making it stronger and less vulnerable."
HOW DO I KNOW IF A PRODUCT IS WORTH IT?
Whether you're looking for a moisturizing cream, face mask, or cleanser, there are a few ways to decide whether or not it will benefit your skin. Ingredients play a huge role. When shopping for skincare, always look at the ingredients list for humectants, emollients, and lipids such as hyaluronic acid, glycerin, shea butter, coconut oil, niacinamide, and ceramides which help prevent water loss and seal in moisture for long-lasting hydration.
Avoid face washes and toners that contain skin stripping ingredients like sulfates, parabens and surfactants. Aim to use dye-free, fragrance-free formulas too to prevent triggering skin irritation and potential dryness.
To help you find the best products for dry skin, we've created a list of our favorite skin-quenching skincare products that help hydrate the skin.
Hydrate Serum
Perfect for all skin types, Hydrate Serum is a nourishing infusion of hyaluronic acid and vitamin B5 to drench skin in lasting moisture. Flash-absorbing and non-greasy, this formula visibly plumps and hydrates skin, diminishing dryness and the appearance of fine lines and wrinkles. It also improves overall skin tone and texture for a brighter, smoother complexion.
You can use it on the face and body for head to toe hydrated skin. It's also a great alternative to rich face creams and lotions if you're dealing with acne-prone skin.
To get the most out of this moisturizer, make it part of your daily skincare routine.
Glow Serum
In order for your facial moisturizers and masks to be effective, exfoliation should be the first step in your routine. It helps buff away dead skin cells, allowing your serums and night creams to penetrate more deeply into the skin. That said, you should limit exfoliation to only twice a week to prevent drying out or irritating your skin further. Less if you have sensitive skin!
Made with resurfacing glycolic acid and brightening bakuchiol, these ingredients work in tandem to sweep away oil, dryness, and dead skin while protecting skin from free radical damage.
Hydrate Jelly Mask
It's the same formula as our Hydrate Serum — in mask form. Designed for both the face and body, this juicy jelly mask instantly injects lasting moisture and elasticity into the skin. It can also be effective for those dealing with dry skin conditions such as eczema. What's more, it serves as an anti-aging formula thanks to HA's ability to support collagen production, making creases appear less visible.
Smooth Serum
Smooth Serum isn't exactly moisturizing, but it will strengthen the skin barrier — thereby preventing dryness from occurring in the first place.
Its key ingredient — vitamin C — is a potent antioxidant that protects skin from UV damage and reduces oxidation damage to skin cells. It can also fade dark spots and discoloration. Vegan collagen lends its plumping, anti-aging properties for fresher, bouncier skin.
To get the most out of this serum, layer it under your daily sunscreen (SPF 30) for maximum protection against UV rays.
Hydrate Body Butter
Don't just pick up any drugstore body lotion. Many of them can be extremely irritating on the skin and ultimately even more drying. Try our Hydrate Body Butter instead.
Rich, creamy, and conditioning, this multicolored body moisturizer contains a hydrating blend of coconut and vanilla. While coconut lends its hydrating and anti-inflammatory properties, vanilla is a powerful antioxidant that wards off free radical damage. Together, they form the perfect pair for eliminating dry skin.
SHOP NOW
Smooth Shave Butter
Managing dry skin doesn't only mean slathering your skin in rich creams and lotions. Since shaving can be drying on the skin, it's important to use a formula that keeps skin hydrated like our Smooth Shave Butter.
Coconut and vanilla join forces to soften skin and hair follicles, while preventing ingrowns, razor burn, and red bumps.
If shaving tends to leave you dry and itchy, make this your go-to shave cream for keeping skin soft, smooth, and happy.
SHOP NOW
These high-performing skin hydrators will provide your skin with all the moisture it needs to stay healthy, dewy, and thriving. Make them part of your regular skincare routine to prevent dryness.
If you're dealing with dry skin and breakouts, you can still use your salicylic acid-based treatments. However, make sure you always follow up with an oil-free, non-comedogenic moisturizer to prevent your skin from drying out. If you're experiencing irritated skin, look for formulas rich in fatty acids, antioxidants like vitamin E, and soothing aloe vera. For the time being, steer clear of retinol.
Cerave, La Roche-Posay, Drunk Elephant, and Cetaphil are also great brands for people with dry skin, which you'll find on Ulta, Amazon, and Sephora. However, you'll get just as much bang for your buck here at Rainbow — with dedication to your skin's wellness.