The Right Way to Approach Beauty Gifting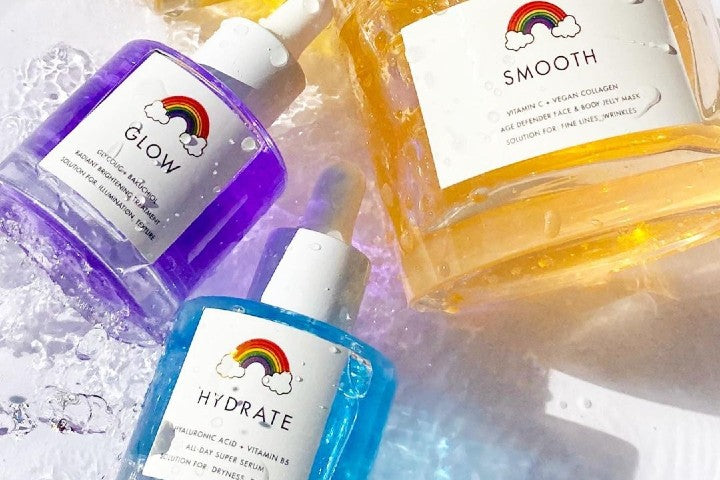 As much as we love Christmas, the lead up to it and the paranoia over needing to get the perfect gift -- right now -- can be a little overwhelming. 
Beauty gifts are a great choice, but it feels like you need to get them just right. For starters, you don't want to get your bestie or work colleague something she simply won't use. Then there's the concern you'll end up coming off passive aggressive to that friend who always bad mouths her breakouts when she receives your acne-clearing gift kit on Christmas day. 
Anti-aging skincare products are just as risky. Will mom take it the wrong way if you get her a gift set brimming with face masks, serums, and moisturizers designed to restore youth? 
Here's a beauty gift guide for giving your loved ones the best prezzies this holiday season -- without leaving them red-faced.
Play it Safe
If you don't want to run the risk of hurting someone's feelings on Christmas day, play it safe and get something you know the giftee wants. If they have a favorite lip color or mascara, buy a few to stockpile. Perhaps they have a signature scent -- buy them a limited edition bottle. You can apply this holiday gifting philosophy to all beauty products.
Another great idea: if you know the giftee's favorite beauty brand, look for new products you can fill their stocking with. This means you'll be able to get her something she's not tried before, but will most probably like. 
While it's fun to get surprises, you can never go wrong with getting them a gift you know they'll love. At least they'll get more of what they adore!
Focus on Bodycare
Bodycare products have long been a popular gift idea for both men and women. So, if you have a friend who doesn't give you anything to work with, try stuffing her stocking with luxury lotions and scrubs.
Bodycare tends to be a safe gifting category because it works for every skin type and age. And the best part is, not everyone buys themselves body products. They might have their go-to daily cleanser and lotion, but their bathroom's probably not stocked with scrubs, polishes, masks, and serums. Give them the opportunity to indulge in some self-care!
Another great thing about bodycare is that it doesn't have to cost much. While you certainly can opt for luxury beauty products, you can equally impress with a nicely packaged hydrating body cream for half the price. 
Select the Staples
Instead of choosing a "firming" face oil or "split end-sealing" conditioner, which clearly point out issues, focus on the staples. Everybody needs cleanser, lotion, shampoo, and conditioner. These are skin and haircare staples nobody can complain about, since they use them almost every day.
To save insulting someone or coming off as passive aggressive, gift your loved ones staple skincare and haircare products that are targeted to all hair and skin types. This way, she won't feel like you're pointing out her flaws. She'll simply accept it as a thoughtful Christmas present. 
Bag Up the Bestsellers
Almost everyone is drawn to a bestsellers list. That's because we're curious over what other people are buying, using, and enjoying. If you're trying to track down the best gift for your beauty-loving bestie this Christmas, take a look through the bestselling lists of Rainbow, Truly, Sephora, and Amazon. 
You can discover new brands, luxe lotions, and skincare routine sets guaranteed to put a smile on her face Christmas morning. Tell her these are 2021's top beauty picks. She'll be happy to hear she got a slice of the pie.
See What Social Media's Saying
Is your friend on Instagram or TikTok? Then she should be aware of the latest trending beauty brands and products. In case you need inspiration, weed out beauty influencers on the platform and see which products they're endorsing.
Alternatively, see what the hashtags are saying. From beauty advent calendars to cheek-sharpening highlighters and strand-smoothing hair dryers, everything you need to know about beauty trends is just a few clicks away. She'll be happy to get it on the trend!
Ask Her to Make a Wishlist
If you really have no idea what to get the beauty babe in your life this Christmas, ask her to make a wishlist. This way, she can write down or create a virtual list of all the products she'd like, and you can simply choose which one to order and wrap.
It might sound dull, but not everyone's that into surprises. In fact, some people prefer to get a gift they actually want and would buy themselves rather than something that sits in their wardrobe, unopened and unused.
RAINBOW'S BESTSELLING BEAUTY GIFT SETS
Here are some beauty bundles you might want to wrap up for mom (or any lovely lady in your life) this Christmas.
Hydrate Bundle
A face and body mask + serum formulated with hyaluronic acid and vitamin B5 to plump, regenerate damaged skin cells, and hydrate for a gleaming complexion. With this gift, you're not telling some they have dry skin. You're telling them they deserve year-round dewiness.
Glow Bundle
Everybody craves glowing, luminous skin. Give your loved one the gift of radiant skin with our face and body serum and mask. Glycolic acid and bakuchiol work seamlessly in this formula to combat discoloration, improve skin tone, and promote a fresher, brighter complexion.
Smooth Bundle
Vitamin C is trending in the beauty world. It has been for a long time. Let your best babe get in on the action by presenting her with this vitamin C infused serum and mask. It brightens, smooths, and protects.
We hope this holiday gift guide has been helpful and that you've gained confidence in approaching beauty gifting. 
Like with any present, the key is to look at the details and buy with thought. Don't rush the process. If she's someone special, take your time tracking down the best beauty gift that'll make her Christmas extra special!