The Latest in Beauty Tech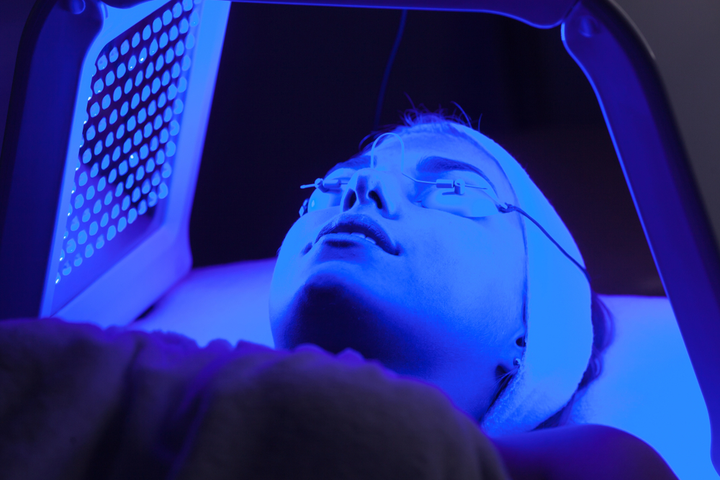 While you can't replace a good old daily skincare regimen and those high-performing skincare products, sometimes those good old products simply cannot replace cutting-edge beauty technology.
We've rounded up the latest innovations in the beauty industry that can address everything from acne to aging and frizzy hair. 
If you're looking for something to put on your Christmas list in 2021, make it these expert-approved beauty gadgets. 
For Smoother, Tighter Skin
Beauty brands are always coming out with the latest skincare formulations promising to deliver smooth, firm, fine line-free skin. While they're certainly effective, you may be able to get the results you seek faster when you invest in beauty tech innovations.
This year, in the realm of anti-aging, skincare brands are focusing on radio frequency to give your skin back its bounce. RF devices use energy waves to heat the deep layer of your skin and stimulate collagen production for firmer, younger-looking skin.
Newa, Silk 'n Tighten, and Tripollar Stop X are some of the most highly recommended at-home radiofrequency devices.
Red light can also help restore skin's youth. It has been shown to offer several benefits in the skin, such as anti-inflammatory effects and stimulating collagen production to help fade fine lines, wrinkles, and prevent sagging.
For just a microcurrent lift, the NuFace is a real-time favorite with a slew of product recommendations on Amazon, Sephora, and other online retailers. 
For Clearer Skin
As effective as cleansers and face masks can be for treating acne breakouts, sometimes you may need the assistance of beauty tech to really clear things up.
Blue LED light therapy is one of the best options out there. It isn't going to work as quickly as salicylic acid or retinol. Still, its antibacterial effects can significantly reduce the inflammation and redness associated with acne -- provided you use it every day, of course. 
While it's quite a splurge, Dr. Dennis Gross SpectraLite FaceWear is excellent at clarifying the skin and improving skin tone. The device uses a combination of anti-acne blue light and red light to improve the tone and texture of your complexion while healing blemishes and scars.
You've no doubt seen influencers on social media livestreaming themselves wearing this sci-fi like LED mask. It's left a much bigger mark than the Neutrogena one ever did.
For Brighter Skin
In the skincare world, we'd use chemical exfoliants like alpha hydroxy acids to buff away dead skin cells and unveil clear, radiant skin. Thanks to advancements in global beauty technology, you can now achieve glowing skin from tech devices. 
One of the best ones right now for diminishing dull skin is the Foreo UFO 2, a neat little device that boosts your regular face mask with heat, coldness, light, and vibrations. 
If you don't fancy using any beauty products at all, try Boost Advanced LED Light Therapy Face Mask from The Light Salon. It uses red and near-infrared light to regenerate skin, boost collagen, and improve skin tone. It also grants glowing skin.
LED has been a popular tech trend in the beauty industry over the past year or so, and its popularity continues.
For Tamed Tresses
Venturing into the haircare world, Dyson Air Wrap is the winner when it comes to beauty technology in 2021. People have gone crazy over this hair-transforming device between last year and this year, and the popularity continues.
It's a relatively new product in the personal care industry, and one consumers are absolutely loving. Dyson Air Wrap is bound to be a beauty trend for many years to come.
For Trying Before Buying
Before buying it, we all want to know if something will look good on us or what products will work best for us. With Modiface, you get a complete skin analysis thanks to Augmented Reality and Artificial Intelligence which reveal your skin condition and produce a tailored beauty routine.You can also use ModiFace for virtual try ons. 
Simply select shades from L'Oreal product ranges and see which looks best. It's e-commerce's 2021 upgrade and a beauty retail tech trend we're absolutely loving. Online shopping and consumer experience are now officially ten times better in the beauty world.
Perfect Corp is another application that lets users virtually apply eyeshadow, lipstick, and other cosmetics products and put filters and stickers on their selfies. PC is also about transforming the online shopping experience with AI and AR technology.
For Developing Bespoke Lip Shades
YSL's Rouge Sur Mesure is a revolutionary at-home lip color creator that allows its users to create thousands of personalized lip shades. While it's quite a costly purchase, just think of the hundreds of dollars you'll save on all those Lancome, Estee Lauder, and YSL lipsticks. You can be your own cosmetics brand right from the comfort of your own home. This is the perfect beauty tech device for keeping one busy through pandemic lockdowns. 
L'Oreal's Perso is another excellent option for developing bespoke lip shades.
SUPPORTING SKINCARE PRODUCTS TO ADD TO YOUR ROUTINE
As great as AI and algorithms are for promoting clear, radiant skin and luscious locks, you can never go wrong with a good old fashioned skincare routine. Make sure you use these power-packed productions in addition to beauty gadgets.
Restored Bundle
A streamlined skincare routine for daring levels of dewiness. Formulated with hydrating vitamin B5, plumping red microalgae, and protective bakuchiol, this gold-tier anti-aging powerhouse delivers brighter, plumper, ageless skin. It's wellness for your face!
Smooth Bundle
This two step skincare routine features a face mask and serum designed to secure a dewy, youthful glow. Made with anti-aging vitamin C and dermis-thickening vegan collagen, these formulas will gently smooth out fine lines and wrinkles for a youthful, gleaming complexion.
2021 is an exciting year in beauty technology! We're seeing startups, sustainability-conscious companies, and notable brands bringing out some revolutionizing beauty devices that will no doubt change the beauty industry landscape. Now, what could once only usually be achieved in a New York dermatologist's office can now be completed at home.