Skincare Trend Predictions for 2022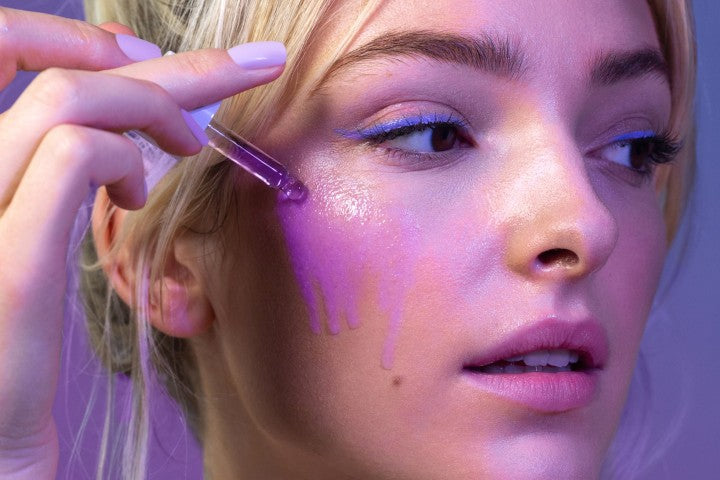 With the new year comes new skincare trends -- and in some cases, continuing trends from last year. 
If you're keen on learning what's going to be big in 2022, continue reading for the full scoop on next year's predicted beauty trends. 
#1: Bakuchiol
Thanks to the viral power of TikTok, skincare ingredients like bakuchiol and niacinamide have risen in popularity -- and will continue to rise in 2022. 
Bakuchiol is a plant-based alternative to retinol that doesn't have any of the unpleasant side effects of retinol, like irritation and redness. This makes it perfect for sensitive skin types. A powerful antioxidant, bakuchiol stimulates collagen production and cell turnover for smoother, brighter skin. 
According to dermatologists, bakuchiol can help smooth out fine lines and wrinkles, address discoloration, and minimize pores. 
"It's definitely the 'new kid on the block' and is gaining a lot of interest as the demand for plant-based or botanical ingredients grows in the beauty and skincare industry," explains consultant dermatologist Dr. Anjali Mahto.
Try Rainbow's Glow Bundle, which features a face mask and serum formulated with exfoliating glycolic acid and antioxidant-packed bakuchiol to enhance your glow. 
#2: Body Care
Body care will be even bigger in 2022 than it is in 2021. With the beauty industry placing more focus on body breakouts, beauty brands are releasing more blemish-quelling skincare products designed especially for the body.
From salicylic acid-infused body cleansers to topical spot treatments, you can choose from a range of body care products. And it goes beyond acne-targeted treatments. In 2022, you'll definitely see an overall increase in body formulations such as lotions, serums, oils, and masks. You'll also see more products designed for certain areas of the body, like the butt, boobs, and legs. 
Since the beginning of the pandemic, our stress levels have hiked. To bring down our stress levels, brands are zooming in on self-care products in a bid to help us unwind.
#3: Beauty Bars
Thanks to our heightened focus on sustainability, the derms believe bar soaps will make a comeback in 2022. 
"I think the next big boom in skincare will be the resurgence of bar soaps, due to their eco-friendly and water preserving nature," says New York City-based board-certified dermatologist Shereene Idriss, M.D. 
While they're definitely worth trying, be sure to always give your soap a good rinse after each use. Soaps sitting in a moist environment can quickly accumulate a buildup of bacteria which can spread to other areas of your body. And choose a gentle formula that won't irritate or dry out your skin!
#4: Skin Barrier Protection
The skin barrier is destined to be a buzzy skincare topic going into 2022 and beyond. So, what exactly is the skin barrier, and what does it do? 
According to dermatologist, Dr. Melissa Kanchanapoomi Levin: "The skin barrier is the protective layer of the skin that serves as a barrier against multiple stressors on the skin by regulating the balance of water, protection from the outside world by preventing and responding to microbial organisms like bacteria, viruses, and fungi, reducing the effects of damaging ultraviolet (UV) radiation from the sun, as well as minimizing the effects of oxidative stressors."
She recommends looking for nourishing products with humectants such as hyaluronic acid and occlusives like coconut oil to restore and lock in moisture.
Try Rainbow's Hydrate Bundle, a mask and serum duo formulated with hyaluronic acid and vitamin B5 to regenerate damaged skin cells and hydrate for a smoother, plumper complexion.
#5: Probiotic Skincare
Probiotic beauty products have been popular for a while now, but they're set to become even more popular next year. Here's why: your skin is naturally covered in bacteria and fungi. While this might sound gross to you, these microorganisms are vital for your skin. 
Prebiotics are the living organisms that make up the microbiome. Think of them like food for the good bacteria on the skin -- enabling them to thrive. And when your microbiome is thriving so is your skin.
Beauty brands are realizing the importance of good bacteria on the skin, which is why they're gradually introducing more and more products containing probiotics. 
#6: Refillable Packaging
Studies show that almost 7.9 billion units of rigid plastic was created for beauty products in 2018. It doesn't take a rocket scientist to realize the beauty industry has a plastic problem. A huge one!
In 2022, expect to see brands bringing out skincare, hair care, and makeup products in refillable packaging in a bid to cut down on single-use plastic. Hopefully someday, it'll become the norm in skincare routines world over.
#7: Blue Light Protection
In case you didn't know, blue light is emitted from our technical devices and is responsible for causing oxidative stress within your skin. This oxidative stress can lead to hyperpigmentation and the degradation of collagen and elastin. In other words: premature signs of aging! 
"SPF has always been an essential step in any skincare regime but after the restrictions and as a result of the pandemic, we will see more focus on blue light protection," says Katherine Daniels' co-founder and facialist Kirsti Shuba. 
Since we're spending more time on our digital devices, beauty brands want to provide us with something that will protect our skin and prevent the consequences of all that blue light exposure. 
Other beauty trends expected to pop up and continue in 2022 include nail art, embracing natural hair, squalene-infused skincare, mullets, and cleaner clean beauty. Now that things are opening back up again, you can also expect to see people adopting bolder looks. Think bright eyeshadows, colorful eyeliners, and XXL hairstyles. Gen Z and millennials all over are bound to highlight these trends over on social media.
What trends will you be trying in 2022? Tag us on Instagram to share your favorite trend! In the meantime, we wish you a happy new year!