Is 'Quiet Quitting' Skincare a Good Idea?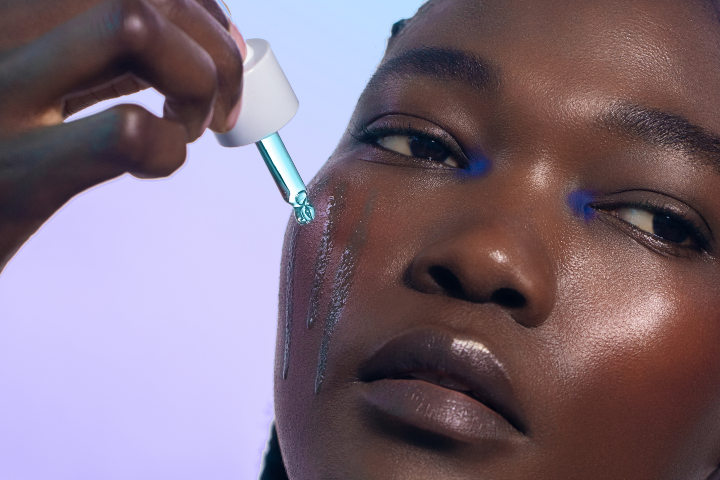 You've probably already of the term 'quiet quitting' in relation to your job (aka, achieving a better work life balance to prevent burnout). Now, people are quiet quitting their skincare routines, too.
A term coined by Zaid Khan in a TikTok video, quiet quitting your skincare routine involves stripping back your regimen and only using the products you really need to secure optimum skin health and prevent irritation and dryness — common side effects of excessive beauty routines.
Just like our job descriptions have become more and more demanding, our skincare regimens have become quite excessive over the years. But do we actually need all those serums, lotions, and essences to achieve glowing skin? Probably not.
Here's what you should know about quiet quitting skincare, and how to apply it to your own routine for the sake of better skin.
What is Quiet Quitting Skincare?
In the work sector, quiet quitting means opting out of the hustle culture, setting boundaries on the amount of work you do, and basically just doing the bare minimum.
In regards to skincare, quiet quitting means ditching all the unnecessary steps and focusing on those that really matter. Quiet quitting skincare is now hugely popular on social media with a lot of people following suit in a bid to improve their skin (and probably save a few bucks in the process!).
Quiet quitting involves streamlining your skincare routine to only a few essential products and nothing more. It's not about giving everything up but simply prioritizing the products that will truly help your skin.
Since the pandemic, dermatologists have seen a huge increase in inflammatory conditions most likely because we've spent the last couple of years slathering on new products and trying TikTok beauty trends that hinder rather than help. While this may have been a form of self-care, overdoing it can cause adverse effects.
"Eventually, people realized that skincare trends don't work on everyone and you have to customize the routine based on your skin type," says David Kim, MD, a board-certified dermatologist in New York City. "Also, there are only so many layers of skincare you can put on at once."
Benefits of Quiet Quitting Skincare
While exfoliating acids and retinol serums can work wonders on the skin, there's no denying that when they're overused, our skin barriers suffer. A compromised skin barrier leads to sensitized skin that's desperately in need of a reset. Fortunately, quiet quitting can help with that!
Quiet quitting your skincare routine is a great way to help bolster your skin barrier and enable it to recover. By sticking to only a handful of products and minimizing the use of actives, your skin barrier will become stronger and ultimately less dry and irritated.
"A focus on the skin barrier is more critical now than ever and will also help your bank balance," says skincare expert Megan Felton. "You do not need to be spending money on 10+ products, but rather three or four products that each work a little bit harder and focus on the fundamentals: protection in the morning and nourishment at night."
Overdoing it on skincare products can also result in breakouts, dryness, redness, and even scarring. By taking a break from your elaborate routine and stripping it down to the basics, your skin will have a chance to heal and recover, and thereby be less likely to experience these skin concerns.
How to Quiet Quit Your Skincare Routine
Ready to become a quiet quitter? It's super easy!
According to the derms, all you really need in your daily routine is a cleanser that suits your skin type, a treatment serum that addresses your skin concern/s, a moisturizer, and an SPF. That's four products in total!
It's important to select your four products carefully. For instance, choose a cleanser that's both gentle and hydrating — and designed for your skin type. Opt for a serum that actively addresses your skin concerns. Is it fine lines or dullness? Try a vitamin C serum. Breakouts? Try a salicylic acid-based treatment. A daily moisturizer, whether in serum or cream form, is also essential to seal in hydration and support the skin barrier. And of course, sunscreen is a daily staple for protecting skin against harmful UV rays.
Of course, you can still throw in a couple of extras like your eye cream or a toner. However, make sure you do not overuse active ingredients like retinol, exfoliating acids, and vitamin C which may trigger dryness and irritation.
Best Skincare Products for a Stripped Back Routine
Here are some super cooling, nourishing, and hydrating skincare products you can include in your quiet quitting beauty routine.
Smooth Serum
An anti-aging elixir of vegan collagen and vitamin C, designed to soften fine lines and wrinkles, protect skin against environmental aggressors, and reduce the appearance of dark spots and discoloration.
Hydrate Serum
A lightweight daily moisturizer infused with hyaluronic acid and vitamin B5, which work in tandem to drench skin in long-lasting moisture giving it a youthful, plump, and dewy appearance.
Glow Serum
An exfoliating serum formulated with glycolic acid and bakuchiol to boost skin's glow, prevent breakouts, and treat hyperpigmentation. It'll also leave skin feeling so much softer.
Hydrate Body Butter
A deeply conditioning body lotion enriched with coconut oil, shea butter, and vitamin E. This whipped buttery formula seals in moisture for irresistibly smooth skin while leaving behind a candy-like scent.
Skincare doesn't have to be complicated. That phrase "less is more" definitely applies to skincare. While you might think slathering on serum after serum will get your skin to where you want it to be faster, it's more likely it'll wind up red, dry, and sore.
Especially if you're already experiencing red, reactive skin, quiet quitting your skincare routine might be just what your skin needs to calm down, recover, and look and feel its best.