Chinese Beauty Secrets You Should Know About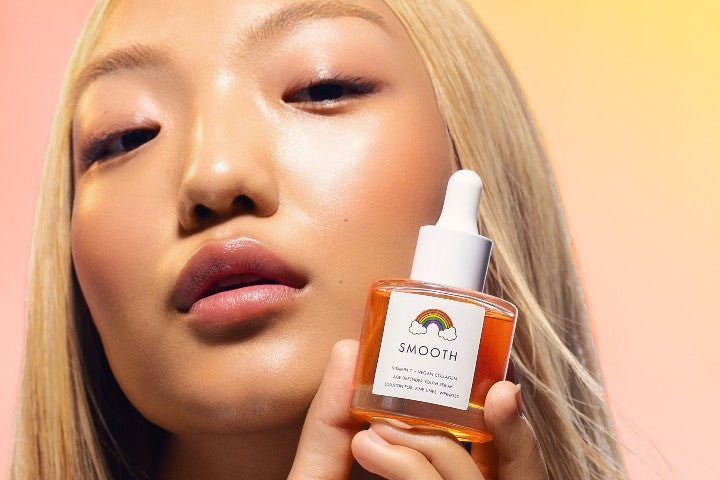 Chinese women have beautiful skin, but how? It turns out, they have a few incredibly wise beauty secrets that they swear by for poreless, porcelain skin.
In recent years, the western beauty scene has been greatly influenced by Japanese and Korean beauty trends. But we haven't really heard much from China with regards to what they put on their skin.
From mung beans to jade rollers, here are some of our favorite skincare secrets from ancient China. 
Green Tea
Tea drinking is taken very seriously in China. Besides all its health benefits, drinking certain types of tea comes with a variety of beauty benefits. In China, the most popular is green tea. Anti-inflammatory and packed with antioxidants, sipping this type of herbal tea can help with everything from acne to aging. Research shows it may also reverse sun damage on the skin. 
DIY Turmeric Face Masks
Turmeric is a potent skincare ingredient that many Chinese women turn to for its beauty benefits. Some women even make their own DIY turmeric masks, mixing one tablespoon of almond milk with a teaspoon of honey and a pinch of turmeric. They say turmeric masks can help reduce fine lines and wrinkles, and brighten their skin tone. 
So, if you're after youthful, glowing skin, you may want to give this Chinese beauty secret a try. Just a heads up: it might get messy!
Jade Rolling
Jade rollers have become synonymous with sculpted, flawless skin that originates from China, along with other at-home acupressure tools like Gua Sha.
Using a jade roller on your face is believed to work the same way as dry brushing your body. It improves blood circulation and helps remove impurities, leaving you with clear, radiant skin. It's essentially like giving yourself a facial massage.
"In ancient times, there were two basic devices: a jade roller to target acupuncture points and a special flat stone made of jade, which was used to open up the meridian blockage, allowing your Qi [Chi] and blood circulation to flow better," says Wei Brian, a beauty guru and the founder of Wei Beauty—a skincare line based on 5000 years of Chinese herbal medicine. "These devices were used to help the body and skin heal itself."
Luckily, you can easily recreate this beauty ritual at home. All you need is an exfoliating face mask like Rainbow's GLOW Mask. After detoxing your skin with a mask, use a gentle cleanser followed by a serum or moisturizer like Rainbow's HYDRATE Serum.
Next, grab your jade roller and gently roll it upward and outward from the center of your face. It is believed to soothe, de-puff, and promote smooth, healthy skin.
Rice Water
In China and Korea, many people use rice water to cleanse their skin. It's a tradition passed down from generations and is said to have both brightening and anti-inflammatory benefits. Some say it can also help improve skin texture, treat pigmentation, and reduce the appearance of fine lines and wrinkles.
In many Asian countries, you'll find rice water in beauty products ranging from cleansers to toners to lotions and even sheet masks. That's because it supposedly boasts multiple skincare benefits.
Goji Berries
Goji berries were introduced to the Western World as a superfood in the noughties, but they've long been an anti-aging superstar in Asian cultures. 
Chinese model Liu Wen tells Vogue, "Whenever I go back to China, I buy a lot of red dates and goji berries. They're great to put in water, tea, or congee to drink or eat. The result helps your skin stay healthy and glowing." 
Goji berries are an excellent source of antioxidants. Eating these little red berries on a regular basis can help promote collagen production, reduce hyperpigmentation, and lessen oxidative stress. No wonder Asian women have been eating them for thousands of years!
Mung Beans
Another effective beauty tip China's put on the map: mung beans. Typically used in cakes, soups, and more, mung beans have also been praised for addressing acne and de-puffing the skin. The legumes are rich in antioxidants and phytonutrients, which is why you'll find them in face masks and other skincare products.
Alternatively, you can try doing things the traditional way by making a paste out of the beans using yogurt, and spread the mixture on your face -- or any acne-affected areas. It might be a little messy but it offers some powerful skin clearing, soothing, and brightening effects.
Sun Protection
Chinese women take exceptional care of their skin, and they do everything they can to prevent issues like sun damage and premature aging. Since sun exposure is one of the leading causes of wrinkles and discoloration, Chinese woman try to avoid the sun as much as possible. That's why you'll often see women carrying around umbrellas and wearing thin jackets on the streets of China. It's them protecting themselves from the sun's skin-harming rays.
They also wear sunscreen religiously, as well as sunglasses and hats. The more layers and protection from the sun, the better. Pair your sunscreen with our SMOOTH Serum for added protection from UV damage.
Pearl Powder
Another beauty hack Chinese women swear by is making a face mask out of pearl powder, egg yolk, and honey. This mixture can be applied on the face and neck to rejuvenate the complexion, reduce inflammation, and calm skin irritation.
It may not be part of every Chinese woman's skincare routine, but it's said to be beneficial in firming the skin, enhancing your natural glow, and possibly even minimizing the appearance of pores. Now that sounds like something well worth trying!
Without a doubt, we can all definitely learn a lot from the Chinese beauty scene. From jade rolling to mung bean masks, rice water rinses and stringent sunscreen application, it's clear to see why Chinese women have such beautiful skin.