A Wedding Beauty Prep Schedule for Brides-to-Be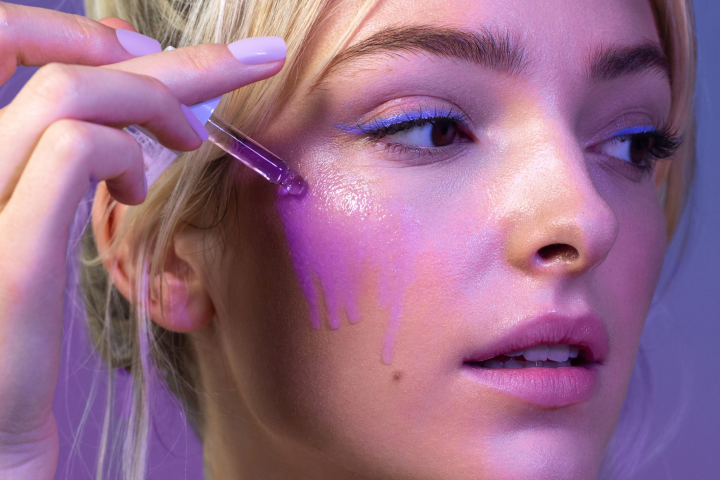 So you uttered those magic words ("YES"), and now you're wondering where to get started with the beauty side of things. Whether you're six or twelve months ahead of the big day, it's never too early to get started.
In fact, the earlier the better. This way, your skin can adjust to any new products or treatments, and any experimentations don't have to be left until the last minute -- when there's less time for fixing.
Here's a beauty prep schedule to help you get on track, and ensure you look (and feel!) incredible on your wedding day.
SIX TO 12 MONTHS BEFORE THE WEDDING
Sort Out Your Smile
Since you're going to be doing a lot of smiling on the day, now would be the time to consider straightening and whitening treatments. For straightening treatments, make sure you start this one year ahead as this is the average time treatments like Invisalign take. It's important to give it enough time to perfect your smile.
If pearly whites are on your wishlist, start booking a teeth whitening appointment six months ahead of your wedding day. You may need to go back on several occasions until you achieve the desired result, so it's best to start early!
See a Dermatologist
If you have any serious skincare concerns or conditions such as acne, rosacea, or eczema, now's a good time to speak to a dermatologist. They'll be able to advise on the best pre-wedding skincare routine so your skin looks flawless on the day.
THREE TO SIX MONTHS BEFORE THE WEDDING
Introduce AHAs and BHAs into Your Routine
AHAs and BHAs are exfoliating acids used to dissolve dead skin cells and improve skin texture. According to the derms, they provide fantastic results when it comes to acne, dullness, or hyperpigmentation. 
You will typically find these acids in formulas such as cleansers toners, and serums. However, they do come in different strengths, so if you've got sensitive skin, it's best to start as low as possible and gradually increase the strength. 
Three months from your wedding date is the perfect time to start implementing acids into your routine. Plus, it will give your skin plenty of time to adjust so you won't have to worry about irritation, redness, or breakouts on your special day.
Our fave products featuring AHAs? That would have to be our GLOW BUNDLE and our TIGHTEN BUNDLE. These formulas guarantee smooth, plump, glowing skin!
Book a Skin Treatment
If you'd like to eradicate issues like discoloration, creases, or uneven skin tone before your wedding day, you may want to consider a beauty treatment such as laser therapy, chemical peels, extractions, or injectables. Since these treatments require multiple sessions over a period of time, it's a good idea to start three to six months ahead, depending on the treatment you're getting. Speak to your dermatologist for advice. 
TWO MONTHS BEFORE THE WEDDING
Find Your Favorite Hairstylist
One week ahead is not the time to start tracking down a stylist. If you want to have wonderful wedding hair, plan in advance. Research the best hairstylists and colorists in your area, and try them out at least once or twice before booking them closer to the date. The last thing you want is bad hair on your wedding day. 
Whether you're simply looking to achieve that perfect hairstyle or you're looking for a hair color change, discuss your goals with a good hairstylist and let her set your vision in motion. Hair trials are imperative for any bride who wants to look perfect on her big day.
Stay on Top of Your Skincare Routine
Every good skincare routine should include a cleanser, serum, moisturizer, and sunscreen targeted specifically for your skin type. However, for products to work their best, you'll need to use them consistently for six weeks otherwise the results won't kick in.
Now is the time to show your skin a little more TLC -- and that includes the skin on your body, too. Bridal beauty starts with clear, fresh skin. So, cleanse, hydrate, treat, and protect your skin with an arsenal of high-quality skincare products. 
ONE MONTH BEFORE THE WEDDING
Find Your Favorite Makeup Artist
It goes without saying that you need a makeup artist who understands your style, and what you want for your wedding day. Then when you've found one, we recommend undergoing a few makeup trials until you achieve the wedding day makeup you're 100% happy with.
Don't Start Any New Treatments
During the final weeks leading up to your special day, you should avoid using any new products or treatments to prevent irritation or flare-ups. Stick to the products and treatments you've been using and that have been working. No need to change anything now!
ONE WEEK BEFORE THE WEDDING
Get a Manicure and Pedicure
In the wedding beauty timeline, nails should typically come around a week before so that they look fresh on the day. Just days away from your nuptials? Now's the time to book in for a mani-pedi.
Go for a Spray Tan
If you want to look golden on your wedding day, try getting a spray tan several days ahead. Of course, make sure you go to the best place in town. Nobody wants to look like a streaky tangerine on their big day. And DO NOT attempt any risky, DIY tanning treatments unless you've done it seamlessly numerous times before!
Focus on Hydration
For the 3-4 days leading up to your wedding day, limit your use of exfoliating acids and retinol, and focus primarily on hydration. Our HYDRATE BUNDLE will leave your complexion soft, dewy, and sparkling. 
Wedding planning involves everything from picking flowers to sending out invites, planning rehearsal dinners and of course, selecting the wedding dress. However, you should also have a beauty plan in place at least six months ahead to ensure your skin, makeup, and hair looks flawless on the day.
This wedding beauty prep schedule should help you navigate the world of bridal beauty, and make the months leading up to it a little easier.
Is it too early to throw the confetti?