Your Guide to Removing Heavy Halloween Makeup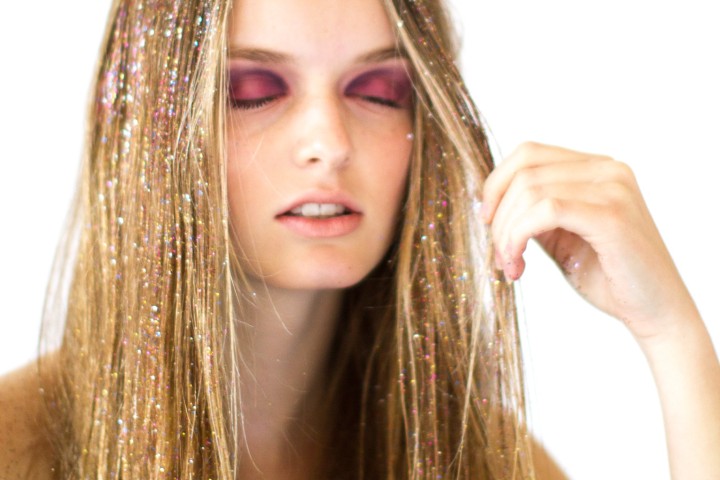 While dressing up in a creative Halloween costume and attending all those cool parties is a lot of fun, removing Halloween makeup at the end of the night can be a real nightmare.
All that face paint and those prosthetics can leave your face red, raw, and stained. Even if you're just sticking with regular makeup, it's still going to require special techniques to remove those thick layers of pigment.
To avoid waking up with stained, stressed skin, here's your guide to removing Halloween makeup the right way.
Establish What Type of Makeup You're Wearing
Different types of product need to be removed in different ways. When you head to the Halloween store, make sure you check what kind of makeup you're buying. Is it cream based? Oil based? It'll make things so much easier if you know what you're applying to your skin.
Dermatologists recommend using water-based makeup that's specifically designed for use on the skin instead of grease or cream-based products, which are best left to professional makeup artists. Best of all, you can easily remove water-based costume makeup with warm water.
Now you know what kind of makeup you're using, let's move on to the actual removal process.
Wash Off Heavy Makeup with a Foaming Cleanser
If you're using water-based foundation or paint, do not start with cleansing oil -- or any type of oil for that matter. Since water and oil don't mix, using oil first on water-based makeup would make things extra messy.
Always start with a gentle foaming cleanser to remove heavy makeup. It'll help get rid of everything from foundation to fake blood to body paint. 
You can also bring in a washcloth to tackle any tough spots and remove makeup residue. Simply dampen the cloth in warm water, blob a little face wash onto your towel, and buff away at the skin using circular motions. The benefit of doing this is that you also get a little exfoliating session, which will help remove dead skin and decongest pores to prevent breakouts.
Remove Prosthetics with Olive Oil
If you're trying to remove prosthetics or faux facial hair, try using an oil-based substance like olive oil, almond oil, or coconut oil. 
Simply soak a Q-tip in your chosen oil and run it along the underside of your prosthetic to gently release it from the skin. Do not rip off a fake body part or facial hair, as it's both painful and damaging to the skin. 
Remove Cream-Based Products with Cold Cream
In order to remove cream-based makeup products, the best thing you can use is cold cream. It's a classic, but so effective at getting rid of product from the skin. 
Take a scoop and massage it directly on top of your skin. Wipe away the cream with a warm wash cloth, and follow up with a foaming cleanser to get rid of any leftover residue.
Cleanse Away Oil-Based Products with an Oil-Based Cleanser
Oil-based cleansers offer a deep, double-cleanse because they dissolve anything oil-based. If your face paint, makeup, and eyelash glue are oil-based, try cleaning them off using the double cleansing method.
Simply massage your skin with the oil-based cleanser to allow it to break down the makeup. Then rinse away the product with warm water. Repeat a second cleanse, using a foaming cleanser this time to get rid of any remaining residue while giving the skin an additional clean.
It's an excellent option for dry skin types as it restores hydration in the skin.
Take Off Your Eye Makeup with Micellar Water 
Does your Halloween makeup look entail thick eyeliner and generous swipes of mascara? Even though your eye makeup is heavy, it's important to use gentle products around the eye area, since it's such a delicate area.
Instead of turning to makeup removal wipes, try micellar water. Simply soak a cotton pad or cotton ball in micellar water, hold it against your eye, and gently wipe away product.
"Hold it on each eye for twenty seconds to dissolve makeup, then gently wipe it away," says celebrity aesthetician Renee Rouleau. "The key is to let the eye makeup dissolve so it makes for less rubbing and tugging of the eye area."
Remove Glitter with Scotch Tape
Have you got a face or body full of glitter? Start by using a makeup remover or micellar water on a cotton bad to remove the worst of it. Then go in with the Scotch tape to grab strays. If you don't have Scotch tape on hand, masking tape works just as well.
Moisturize
Cleaning off all that Halloween makeup can leave your skin feeling a little dry and dehydrated. To reduce your chances of skin dryness, irritation, or redness, moisturize your skin using a hydrating serum or lotion straight after removing your makeup. 
Try Rainbow Hydrate Serum, which contains a nourishing blend of hyaluronic acid and vitamin B5 to boost hydration, visibly plump, and promote an all-over radiant glow. Make this part of your daily skincare routine to keep your skin soft, healthy, and dewy.
What to Do If You Did Sleep in Your Makeup
That's easy: give it major TLC.
While we would always advise fully removing your makeup before going to bed, you can always do damage control the morning after if you accidentally forgot last night. 
Follow all the steps above and add in a rejuvenating face mask like Rainbow Hydrate Mask or Glow Mask. These nourishing formulas will help to recharge your skin and have it looking radiant once more. Then finish it off with a lightweight moisturizer.
In the future, try to always remember to wash off your makeup before falling asleep to prevent a multitude of skin issues like acne and irritation.
With Halloween almost here, it's worth getting clued up on how best to remove your Halloween makeup to avoid irritation, breakouts, and redness. Above are some simple steps for proper removal of Halloween makeup. 
For the sake of your skin, remove your makeup properly.