Ultimate BBL Beauty Routine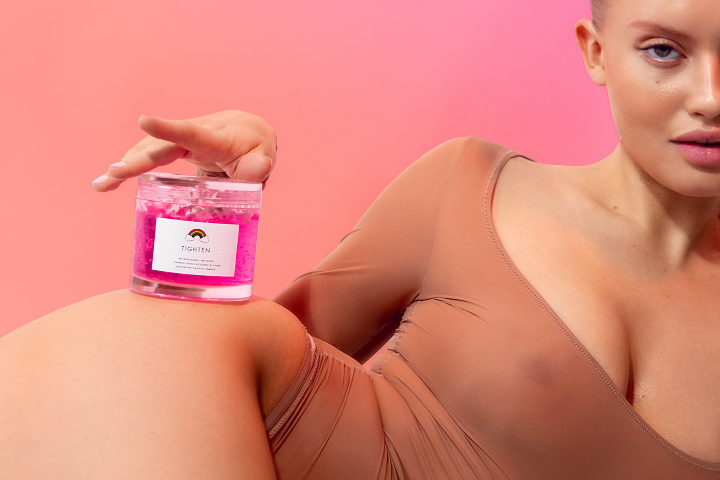 BBLs have been all over TikTok lately. Turns out, they're not so trendy after all -- at least in the eyes of health experts, anyway. 
In TikTok talk, BBL stands for Brazilian Butt Lift -- a specialized surgery that augments the size and shape of the buttocks without implants. The trouble is, BBLs are considered to be the world's most dangerous cosmetic surgery, and women are being urged to steer clear.
Luckily for you, you can enjoy the firming and lifting effects of a Brazilian Butt Lift without any devastating consequences. All you need are a few smart beauty products -- and the motivation to stick to the routine!
Introducing...the ultimate BBL treatment beauty routine (for babes who want bouncier butts!). No downtime necessary! 
Scrub that Butt
Exfoliation can help with a number of butt-related issues. For starters, it can keep buttne away by buffing away dead skin cells that clog pores and cause breakouts. Additionally, it can fade away pigmentation with regular sessions. And finally, it can smooth out fine lines, cellulite, and stretch marks. We also want to point out that just the act of massaging skincare product into your butt can stimulate blood flow, boost circulation, and ultimately lift, tighten, and brighten skin on your peach. 
Buff your butt using an invigorating scrub or chemical exfoliant. If you're dealing with issues like buttne, invest in a salicylic acid-based scrub or cleanser. To treat hyperpigmentation, dullness, or sagging, use a regular sugar scrub or product formulated with an AHA like glycolic acid or lactic acid. 
Apply a Butt-Firming Mask  
Next, apply a thick layer of Rainbow's Butt Firming Mask. It's made with antioxidant-rich mixed berries and collagen-boosting retinol to smooth out stretch marks and swerve sagging. 
Retinol is a gold tier anti-aging ingredient that's proven to minimize and in some cases reverse signs of aging, such as fine lines, wrinkles, and brown spots. It can also improve skin tone and texture thanks to its ability to speed skin cell turnover. As for berries, they're known for boosting glow, protecting skin from environmental aggressors, and hydrating skin. Plus, they're packed with antioxidants to plump, firm, and tighten your bum.
Apply a generous layer of the mask, massage it into your butt, and leave it on for 10-20 minutes. Rinse with lukewarm water, and pat dry. For best results, use this mask 2-3 times per week. 
Then A Tighten Mask
You don't have to apply them one after the other, but using these masks either together or on interchanging days can quickly give your booty lift and bounce.
Rainbow's Tighten Mask is made with a blend of exfoliating AHAs and antioxidant-rich red microalgae. Red microalgae is a plant-based skincare ingredient clinically proven to protect skin against oxidative stress and ultimately fine line formation. It can also tackle discoloration. Alpha hydroxy acids (or AHAs) are exfoliating acids that lightly buff the skin to shed old, dead skin cells and boost collagen production for a youthful, glowing derriere.
Apply a generous layer of the mask, massage it into your butt, and leave it on for 10-20 minutes. Rinse with lukewarm water, and pat dry. For best results, use this mask 2-3 times per week as part of your regular skincare routine. 
Slather On Anti-Cellulite Serum 
After washing off your masks and patting dry your skin, smother your skin in Rainbow's Anti-Cellulite Serum. This cellulite treatment tones the appearance of dimpled skin while helping to minimize the look of cellulite. It utilizes the powers of hydrating watermelon and plumping vegan collagen to visibly smooth and tighten skin on thighs and butt. Unlike with a BBL treatment, this serum comes with zero negative side effects -- only good ones! And it works for all skin types. 
Watermelon is abundant in antioxidants and amino acids to hydrate, plump, and firm the skin on the bum area. Vegan collagen keeps skin supple and smooth while offering sculpting effects.
Apply a thin layer to the butt area after showering or masking. Leave it to absorb before getting dressed or following up with broad spectrum sunscreen or moisturizer.
Moisturize!
Lock in all those skincare products with a hydrating body lotion like Rainbow's Hydrate Body Butter. It's made with moisturizing coconut and skin-healing vanilla to secure hours of radiant dewiness.
To keep your butt smooth, supple, and hydrated, it's important to moisturize daily. Make it part of your treatment plan to keep your butt in shape and skin concerns at bay. It's the final skin treatment in the routine.
Layer over serum and allow to absorb before getting dressed or following up with SPF. 
In-Office Treatments
If you're serious about firming up your butt, but you don't want to take your chances on a risky BBL, you could try an in-office treatment that's known to be safe and effective for treating issues like sagging, sun damage, cellulite, and other skin conditions.
Intense pulsed light therapy (IPL) is an effective treatment for improving the appearance of your skin without any undesirable side effects. It can treat everything from blemishes to age spots to cellulite and stretch marks. There are also other types of laser treatments you can try to improve the aesthetic of your butt.
Peels are another good choice. They're essentially chemical solutions used to treat wrinkles, discolored skin, and scars. Done over time, they can minimize the effects of sun exposure and promote youthful, healthy skin. 
Speak to a dermatologist at your local dermatology office for advice on professional treatments. If you have a skin condition such as eczema or rosacea, get approval before undergoing one of these in-office treatments, as they may be too harsh for your skin.
While plastic surgery is a personal choice, there are multiple other options for non-invasive work, including Botox, intense pulsed light therapy photofacial, Broadband light BBL laser therapy, LED light energy therapy, and fillers. Or you can give your butt a boost right from the comfort of your own home with the products mentioned above. Your butt, your choice!