It's Time to Live Your Best Bath Life. Here's How.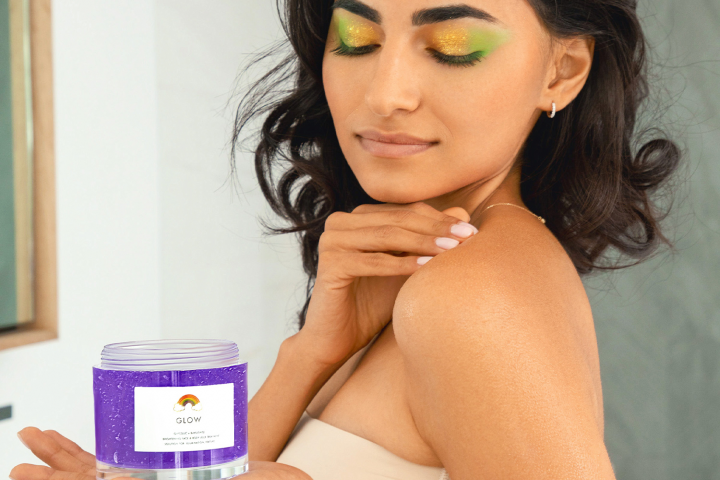 When was the last time you indulged in a long, hot soak? Now that the colder weather is here added to the heightened stress levels due to impending year-end deadlines and lack of money, there's really no better time to unwind with a bubble bath than NOW.
Baths don't just feel good — they do good! According to the pros, baths help reduce cortisol levels, thus preventing fine lines, wrinkles, and acne. That said, you shouldn't spend too long in your tub, otherwise you'll strip the skin of natural oils and moisture, causing skin to dry out.
Ready to enjoy your best bath ever? Here's how to create the ultimate bath experience.
Creating a Relaxing Ambiance
Bath time shouldn't be rushed. Think of it as a self-care moment that'll enhance your mood and well-being. And that's worth spending a little time over, right? To create the most relaxing bath experience, invest a little time into preparation. After all, that's what's going to help you unwind and enjoy every moment of your stress-melting bathing sesh.
Light some scented candles, dim the lights, and stream your fave playlist. This is your chance to create an oasis right in your bathroom. It's also important to clear away clutter so that your mind is free and completely relaxed.
Draw the Tub
Now that you've created a meditative ambience, it's time to draw the tub. According to the pros, the temperature of your bath water is essential — for the sake of your comfort and skin.
"Bath temperature is key," says Tim Hollinger, the cofounder of Bathing Culture. "We like them to run around 107 degrees, which is hot, but not so hot that you have to play an uncomfortable game of footsie with the water before you get in."
Hot baths are nice and all, but you want to make sure you're not using too hot water which isn't only painful but a contributor of dry skin.
Drop in Some Essential Oils
You don't always need fancy bath products to create the perfect bath. Often, one or two essential oils are enough to relax, ease soreness, and soothe irritation.
"Lavender and rose are great to add to bath water to help relax, and they can also offer some skin-care benefits," says dermatologist Whitney Bowe, M.D.. "Rose oil provides benefits, like being rich in antioxidants and helping hydrate and purify the skin. Its oil also helps to soothe inflamed skin."
In addition to lavender and rose, eucalyptus oil is another great choice for de-stressing the whole body. You're essentially creating your own aromatherapy session right in your bathroom.
Spice it Up Even Further
Your bath — you get to decide what goes in it! If essential oils don't feel enough, try sprinkling in some bath salts or throwing in a bath bomb. Your bathing routine should be about you and what helps you to unwind. You could even try looking to social media for bath time inspiration.
Aside from sliding in, one of the best things about baths is making it yours. You can keep things simple with a few drops of essential oils or go big with bubble bath, bath bombs, and epsom salts. Go with what makes you happy.
Apply a Face Mask
Want to create a spa-level bathing sesh at home? A tub full of suds isn't enough. You'll also need to show your skin a little extra TLC with a face mask. Whether you choose a cooling mask to soothe irritation, a hydrating mask to up your dewiness, or an anti-aging mask to combat fine lines, applying a face mask during your bath offers extra relaxation — plus skincare benefits!
Let it sit for 10-15 minutes on your face and then wash it off with a warm washcloth in the tub. Follow up with the rest of your skincare routine.
Try our jelly Glow Mask, which is made with a brightening blend of glycolic acid + bakuchiol to give skin a glow fix.
Give Yourself a Good Scrub
After soaking for a good 10 minutes or so, grab a tub of body scrub (like Rainbow's Smooth Body Scrub) and enjoy an invigorating exfoliating session. Scrubs remove the buildup of dead skin, oil, and dirt, revealing your freshest, softest skin. Plus, it helps other skincare products in your daily routine to absorb deeper, maximizing their effects.
Read a Good Book
Be honest. When was the last time you read a good book? Most of us don't have much free time to read, which is why it's important to make time. Bath time is the perfect excuse to soak with a good book and finally escape the digital noise. Or if you prefer, flip through a magazine. Whatever floats your boat...make it part of your bathing experience.
Moisturize
Since hot water dehydrates the skin, you absolutely mustn't skip post-bath hydration. Slather on an indulgent body butter after you've toweled off to seal in remaining moisture and keep skin babysoft all day long. Pay close attention to dry areas, like elbows, knees, and knuckles. Those areas will need a little extra moisture!
Pamper yourself with Rainbow's Hydrate Body Butter. Whipped and fluffy, it's made with a nourishing blend of shea butter, vitamin E, and coconut oil to drench skin in long-lasting moisture. It also smells like heaven!
Research shows that baths have both physical and mental health benefits. Even if you have a hectic schedule, try to make time for a bath — even it's just once a week. Ideally, you'll want to choose a day where you can totally relax without having too many commitments, like Sunday for instance.
It's time to live your best bath life. For the sake of your mind, skin, and body. By carving out time for a weekly bath, you'll generally feel calmer, more energetic, and your skin will feel softer — provided that you're using the right skincare products of course.