How to Smell Amazing All Day Long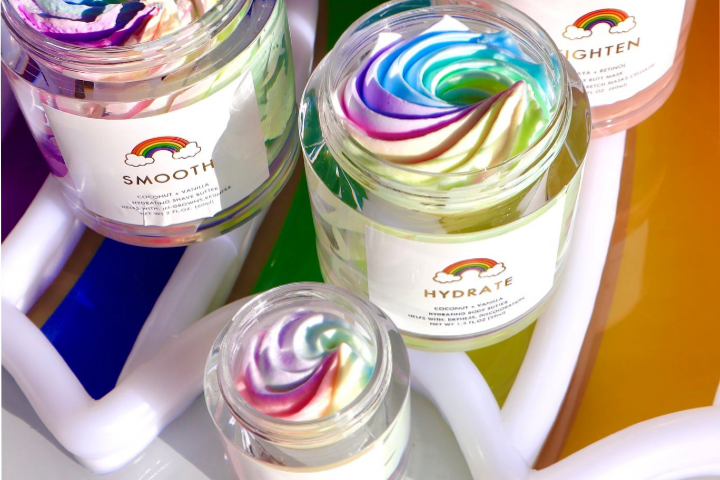 Have you ever noticed how some people always just seem to smell impeccable no matter what they do? It turns out, there is a formula to smelling this good -- all the time. 
Regular showers do play a part, but it's not the only factor to smelling fresh. Sweet-smelling babes know where to spritz, what to apply, and other tricks for smelling good all day long. 
Want to know the secret to smelling like a candy store from dawn to dusk? Here are some hacks for improving your natural aroma so you can smell amazing all the time! 
#1: Bathe - Daily 
First things first, sweet-scented babes always remember to shower or bathe daily. It really is the best place to start for securing day-long sweetness.
"Build up of our body's natural oil, known as sebum, can impact body odor," says dermatologist Dr. Joshua Zeichner. "High levels of oil can create an environment that allows for bacteria and fungi to grow on the skin. As the microorganisms break down the oil, it may give off an unpleasant odor."
To get rid of that bacteria and oil, Zeichner recommends showering or bathing regularly. 
And use a hydrating body cleanser that's leave you smelling delish without drying out your skin.
#2: Apply Sweet-Smelling Skincare Products
A good skincare routine can keep you smelling fresh as a daisy from morning to night. At Rainbow, we have some delicious-scented products to leave you smelling like a princess -- and feeling smoother than ever. Here are some of our favorites. 
Hydrating Lip Plumper
A nourishing lip butter made especially for your kisser. Infused with coconut and vanilla, this formula smells like a Caribbean dream. Besides leaving your pout smelling amazing, this lip butter moisturizes away dryness and smooths out fine lines and creases. Apply it throughout the day to keep your lips soft, smooth, and smelling coconut-y. 
Shop now. 
Hydrating Body Butter
Straight after taking a shower, apply a generous layer of our Hydrating Body Butter to your body. It's made with moisturizing coconut and skin-healing vanilla to leave your skin feeling and smelling incredible. Unlike most body lotions, it won't leave you feeling sticky and icky. Considering its rich and buttery texture, it absorbs rather quickly. Plus, moisturizing now will allow perfumes and other fragrances to stick better -- for longer lasting scent. 
Shop now.
Tightening Butt Mask
Make your tush smell extra good by massaging in a scoop full of this retinol- and papaya-enriched Tightening Mask. It smells good enough to eat! 
Retinol and papaya join forces to firm, hydrate, and sculpt skin while leaving it smelling super fresh and fruity. It can also help to fade fine lines and stretch marks. Your butt will end up smelling as good as it looks!
Shop now. 
#3: Apply Perfume to Your Pulse Points
For as long as we can remember, we've been applying perfume to our wrists and behind our ears. Apparently, we're neglecting other pulse points and hot spots like the collarbone, inside your elbows, behind your knees, your ankles, back of your neck, and the small of your back. As your body heats up, your favorite scent will be activated and released. 
Resist the urge to rub your favorite perfume into the skin.
#4: Re-Apply Throughout the Day 
To get the most out of your signature scent, don't just apply it once in the day -- apply it throughout the day. Re-applying fragrance throughout the day will ensure you stay smelling sweet for hours and hours. 
"Skin is a living, breathing, sweating, shedding, oil-replenishing organ, so it doesn't hold on to scent for as long," says Julia Zangrilli, perfumer and founder of custom-fragrance company Nova.
She recommends applying your spraying perfume one to three times per day. You can also spritz it on your hairbrush before brushing dry hair to make your hair smell great for the rest of the day.
#5: Make Use of Essential Oils 
There are multiple interesting ways you can use essential oils to improve your natural scent. For starters, try adding 10 to 20 drops of your favorite essential oil to your wash. Your laundry should come out smelling wonderful. Alternatively, add a few drops to your bedsheets so you wake up smelling divine.
You can also dab a little lavender oil on your armpits or smelly feet to resolve bad smells. It works kind of like a natural deodorant. 
And another great idea: drop peppermint oil on the tongue to alleviate bad breath. It may not be as good as toothpaste or mouthwash but it'll keep you smelling fresher for longer. 
And finally, don't forget to drop it in your body wash or unscented lotion to add a little fragrance boost. 
#6: Wear Deodorant
After bathing or showering, always remember to apply antiperspirant or deodorant to keep your underarms fresh. You can use a rollerball or stick - whatever floats your boat. Just make sure you make a habit of it to keep your pits smelling sweet. 
You can lock in the smell of deodorant by applying your favorite scented lotion on top. This'll lock in the scent for hours. 
Alternatively, reapply 2-3 times per day, depending on how sweaty you get.
#7: Drink Lots of Water
To ward off bad breath, keep your skin glowing, and keep your body smelling fresh, drink a lot of water. We're talking eight to ten glasses per day. Staying hydrated will also hydrate your skin from the outside, enabling it to better absorb fragrances and scented body lotions.
Smelling amazing all day long requires minimal effort. Plus, you'll feel incredible when bae or babe can't keep their hands off you! And who can blame them -- you smell divine! Keep a few of these staples at home and in your purse so that you can stay smelling fresh and sweet all day long whenever or wherever you are.