6 Things Women with Great Skin Do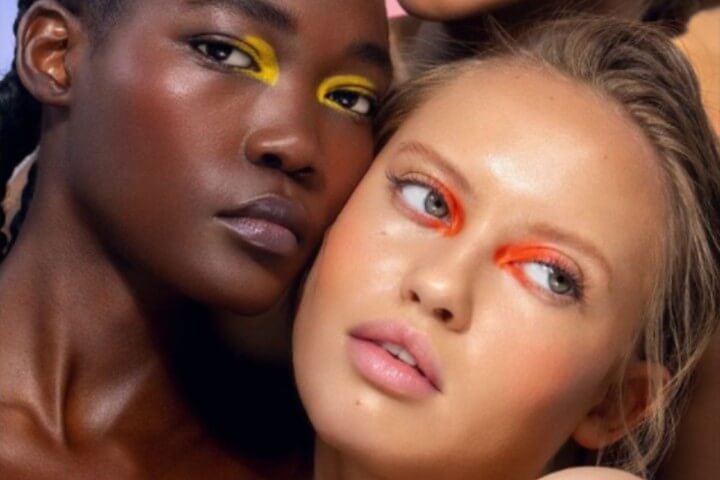 Great skin starts with good habits. While some women may be *blessed* with flawless skin, most of the time it's down to a few good skincare habits.
Here are six things women with great skin always do.
#1: Cleanse, Morning and Night
Cleansing is a crucial part of any skincare routine. Women with great skin know this, which is why they make a habit of washing their face in the morning and in the evening. 
If you have dry skin or sensitive skin, you may want to limit face washing to once a day to prevent drying out your skin. Those with oily skin need to wash their face twice a day (am and pm) to keep excess sebum at bay -- and breakouts away.
Opt for a gentle facial cleanser formulated with hydrating, soothing ingredients that cleanse away impurities without stripping your skin of natural oils. Let the cleanser sit on your skin for 30-60 seconds to break down makeup, dirt, and oil before rinsing with lukewarm water. For best results, use a cleanser made for your skin type.
#2: Never Go to Bed Wearing Makeup
It's so important to remove all your makeup before going to bed. 
"Removing your makeup can make the difference between beautiful, glowing skin and a complexion that looks dull and has clogged pores," says dermatologist Debra B. Luftman, M.D. 
The problem with falling asleep in your makeup is this: makeup like foundation and concealer gets pushed deeper into your pores as you snooze, clogging pores and causing acne. Instead of beauty sleep, what you're getting is pimple-striking sleep. 
Alongside this, wearing makeup 24/7 can cause dead skin cells to stick to the skin's surface, preventing them from shedding, which lead to breakouts and worsen the appearance of fine lines.
To maintain healthy, beautiful skin, always remove your makeup before going to bed. You can remove it using a gentle facial cleanser. Be especially careful around the eyes, as this is the most delicate skin on your face. Use light motions to wipe away your shadow and mascara, and choose an eye makeup removing formula that won't irritate skin.
#3: Wear Sunscreen
Women with great skin would not dare leave thy house sans a generous layer of sunscreen. Even just five minutes out in the sun adds up over time, contributing to everything from fine lines to brown spots and even skin cancer. 
So, 365 days a year, regardless of the weather, use a broad-spectrum sunscreen with an SPF of at least 15. If you plan on spending longer outdoors, don't go any lower than SPF 30. 
Sun exposure and pollutants are known for accelerating signs of aging, which is why wearing sunscreen daily -- and reapplying it -- is crucial. You can get away with wearing a moisturizer formulated with SPF to ward off sun damage, but only if you spend brief amounts of time outside. 
What women with radiant skin do: add dots of sunscreen on their forehead, cheeks, chin, and neck to secure full protection from harmful UV rays.
#4: Use an Antioxidant Serum
Antioxidants help fight free radicals that damage skin, accelerating skin aging. Any woman with gorgeous skin knows how beneficial applying an antioxidant serum is for her complexion. 
Besides its anti-aging benefits, antioxidant serums can make your SPF work harder.
"UV light is still able to inflict damage on your skin even if you're wearing sunscreen," says Julie Karen, M.D, a dermatologist in NYC. "But if you layer a serum containing antioxidants, such as vitamins C and E, underneath your SPF, your skin is more likely repair the damage as it occurs, preventing the onset of brown spots and fine lines prematurely." 
Try Rainbow's Smooth Serum with vitamin C and vegan collagen.
#5: Chemically Exfoliate
Exfoliation helps dissolve dead skin cells, dirt, and oil for clearer, smoother skin. Opt for an AHA like glycolic acid or lactic acid to gently buff and brighten your skin. These active ingredients are more beneficial than exfoliating with sugar scrubs, as they tend to cause far less irritation, making them perfect for sensitive skin types. Exfoliating once or twice a week is enough to keep skin looking polished.
If you have acne-prone skin, you can also use topical treatments formulated with the BHA salicylic acid to fight breakouts. 
Try Rainbow's Glow Face Mask with glycolic acid and bakuchiol (a gentler retinol alternative). 
#6: Prioritize Hydration
Hydration is essential for all skin types, but particularly for dry skin which needs a little extra attention. By using the right products for your skin, you will see a noticeable change in the quality, texture, and tone of your skin. 
Women with beautiful skin know one of the best skincare tips out there is moisturizing regularly with a nourishing lotion. They also know that hydration doesn't come from lotions and creams alone. It also comes from all the other skincare products you use. 
Start choosing products designed to replenish moisture in your skin. From your cleanser to your toner, face mask to your moisturizer, always use products that prioritize hydration. When your skin's hydrated, it'll instantly look more radiant.
And that doesn't just go for your face. Be sure to include your body, too -- that needs just as much hydration.
Other Quick Tips 
While these six steps are the essentials of what women with beautiful skin do to maintain their enviable complexions, there are a few other things you can try to achieve a luminous complexion. 
For starters, try eating a healthier diet and drinking more water. Loading up on vitamins and hydrating from the inside can work wonders for your skin. Next, avoid skin-destructive habits like picking which can cause scarring. Last but not least, get more rest! It's called beauty sleep for a reason, and without adequate sleep, your skin won't look its finest. 
Now you know what women with great skin do, start adopting these skincare habits yourself. Soon enough, those good habits will reflect in your glowing complexion!